X
Africa Mining Investment & Development Summit 2013

10-11 July 2013
Holiday Inn Accra Airport, Ghana,

Developing competitive mining regime based on emerging trends, economic equality and technology development

Confirmed Speakers:


As Africa moves forward with their mining development initiatives, global investors are starting to realize the vast potential of this untapped market to greater heights. The resource rich African market are continuously welcoming investors that is keen to unlock and understand the investments and environmental concerns of many African countries.

The Africa Mining Investment & Development Summit 2013 will be held in Accra, Ghana on 10th to 11th July 2013. We will provide insights from various stakeholders, have extensive understanding of the mining and investment potential of Africa, and resolve challenges and barriers that will be encountered along the way. We aim to provide a platform to learn from Africa mining industry's pioneers and new entrants.

Together with Neoedge's line of premier conferences, we aim to bring mining industry's best speakers and delegates. Network with not only the mining and mineral exploration companies but expect to meet regulators, engineering support companies, upstream and downstream mining sector infrastructure development organizations, financial institutions, advisory and consultancy firms.

Make the move towards the next big thing in Africa.

For full agenda of the event, please email us your detail contact information to rueburn@neo-edge.com.

Please indicate subject title "Africa Mining Investment & Development Summit 2013".
| | | |
| --- | --- | --- |
| Supporting Organisations: | Exhibitors: | Media Partners: |
For full agenda, please email us your detailed contact information to enquiry@neo-edge.com
The following key themes will be addressed in depth with Real Examples and Case Studies:
African Market Overview
The African Mining Road Map: What has been done and what will be done

3 E's for policy and regulatory challenges: Explaining, Enhancing and Enforcing

Resource nationalism and local content for long term benefits

Understanding current legal system and managing through uncertainties

Managing taxation complexity and trade barriers
Mining Industry Developments
Developing infrastructure and transportation for viable business and society rehabilitation

Labour relations and human capital progress in Africa

Geological database for ease access to information and enhance productivity

Automating mine operations for lesser downtime and better production gains

Improving mining logistics for cost efficient and reliable operations

Emphasising safety and sustainability in the rising African mining industry
Financial Investment Environment
Unlocking the potential of Africa's mining investment industry

Africa's Mining Financial Trends: Making that "unconventional financing"

Surviving volatile commodity price fluctuation for continuous economic growth

Financial modelling for mining exploration and production projects

Funding new mining investments and expanding existing projects: Opportunities and Challenges
Expert speakers in the mining industry worldwide are being invited.
 Keynote Speakers

Dr. Toni Aubynn has tremendous knowledge and experience in the extractives industry in Ghana, having had close to twenty years experience in this area. He joined the Ghana Chamber of Mines as its Chief Executive Officer (CEO) in October 2011. Until this recent appointment, he was the Director of Corporate Affairs for Tullow Ghana Limited, the operator of the Jubilee Oil Fields in Ghana. Prior to his Tullow appointment, Toni Aubynn worked for Gold Fields Ghana, the leading gold producer in Ghana, at various positions and for almost a decade, the Head of Corporate Affairs and Sustainable Development. Toni has been involved in a number of mining initiatives both in Ghana and internationally, including serving as the Chair of ICMM's Artisanal and Small-Scale Mining (ASM) Working Group and a long-time member of the Strategic Management Advisory Group of the World Bank and DFID sponsored Community and Artisanal Small-scale Mining (CASM).
Dr. Aubynn serves on a number of Boards, including the Council of the University of Mines and Technology (UMaT), Tarkwa, and Chairs one of the leading Rural Banks in Ghana. He had his undergraduate education at the University of Ghana and obtained various Post-graduate degrees at the Universities of Tampare and Helsinki in Finland and the University of Oslo in Norway. He was the first Ghanaian PhD Fellow at the United Nations University's Institute of Advanced Studies in Tokyo, Japan and a Fellow of the University of Tokyo. Toni has written over 40 academic papers (published and unpublished) including contribution of chapters to three books.
He is a member of number of professional bodies including Associate Membership of the Ghana Institute of Public Relation (AGhIPR) and a Fellow of the Ghana Institute of Planners (FGhIP). Toni is an avid football enthusiast and chairs the Board of a Ghana Premier League soccer team, Medeama Sporting Club.

DIRECTORSHIPS:
Chairman : PP Cement, Deputy Chairman :Tiger Brands ,
Chairman : Matador Refrigeration,
Chairman: SMARTVEST Investment,
Chairman: SMARTVEST Refrigeration, 
Chairman: CapAfrica Investments ,
Chairman: Southern Mapping Geospatial,
Chairman: Nobuhle Investments, Director Famous Brand,
Director: Jakavula Investments,
Director: Future Managers.
Bheki is a founding and former Chief Executive of Business Unity South Africa, the most authoritative voice of business in South Africa and a former President of BMF – the foremost business transformation organization in the country. He has worked in a number of South African blue chip companies including: Ford Motor Company (Human Resources), S A Breweries (Procurement, Logistics and Human Resources), Tongaat-Hulett Sugar (Director: Human Resources) Transnet (Director: Human Resources and Chairman S A Airways).
He has been a member of the Board of Directors: Chairman of Brait South Africa, BOSS Logistics, Digicom, eValuations (Pty) Ltd, Chairman: SASOL Inzalo Public Company. Bheki has also served in a number of significant national policy formulating structures eg. As an Executive Committee member of the National Anti-Corruption Forum, President's Working Group with Business and the National Africa Peer Review Mechanism Council.

Hon. Stephen Masele Tanzanian Deputy Minister for Energy and Minerals and Member of Parliament representing Shinyanga urban constituency was born in 1979. H.E President Kikwete appointed Hon Masele to this position, effective 04 /05/2012. In this capacity, he advises the President on minerals issues, ensuring that mineral resources is advanced at all levels promoting large scale mining and small scale mining . Prior to his appointment, He served as the Tanzanian representative to the Pan African Parliament (PAP) based in Midrand Republic of South Africa in 2011 and also was a Tanzanian representative to the Inter-Parliamentary Union (IPU) based in Genève Switzerland in 2012.He was also a candidate for Vice President and member of the Bureau of Pan African Parliament before he withdrew following his appointment to the current job.
During his career in international Politics, Hon Masele has served in various committees in both IPU and PAP and joint AU-PAP mission to various countries within and outside the continent. He has participated and delivered keynote speeches in different international conferences, served as member of AUelection observer mission to Gabon etc. Locally, He has served as youth league regional chairman for the ruling party Chama Cha Mapinduzi in his native Shinyanga region from 2008- 2012,and member of the youth wing National executive council of CCM, regional political committee and regional political council in Shinyanga.
Hon. Masele during his extensive career in private sector, he served both in telecommunication and Banking industry to different capacities as zonal coordinator for a Tigo telecom company in Tanzania from 2007-2010,Customer Consultant at Stanbic Bank Tanzania in 2005 and Standard Chartered Bank Tanzania from 2004. Hon Masele received his B.A in International Relations and Public Administration from University of Dar es Salaam in 2004, currently pursuing M.Sc. in Entrepreneurship from LUND University of Sweden and CCS from the Kennedy School of Government at Harvard University in 2012.  He has served as a Member of Parliament committee for Public Account (PAC) in 2010 before his new role. He is married to Pauline and has two children Lisa (5) and Fernando -Masele Jnr (1).

Mr. Smuts has more than 25 years experience in exploration, reserve evaluation and planning in the mining sector. He has extensive success in leadership roles in environments ranging from government, small consultancy to global corporations. He has successfully coordinated and executed exploration programs in Africa, including being executive manager and co-owner of Genres (coal bed methane in Botswana and Zimbabwe) from 1994 to 2000. Mr. Smuts also has performed environmental impact studies and has been the Managing Editor of a Mining and Energy magazine. 
Mr. Smuts has consulted extensively on base and precious metals exploration across Africa. He has authored and co-authored over 55 scientific and technical papers. 
He was Country Manager SA and Angola and later Regional General Manager for Halliburton's Landmark Graphics Corporation: Sub-Sahara Africa Region, based out of Nigeria. 
Honourable Gift Chimanikire is the current Deputy Minister, Ministry of Mines and Mining Development, Zimbabwe. From 2008-2010 he was the chairman portfolio committee on information and communication (parliament). To date, he is a COPAC member and Southerton Constituency member of parliament. Hon. Gift Chimanikire has travelled in internationally to speak in various short courses and conference. Born on April 23, 1955, married and a father of four, he enjoy farming, soccer and reading as his past time.

The professor Samuel Nakolendousse was born in February 19th, 1959 in Burkina Faso.
 He holds a doctorate from Joseph Fournier University of Grenoble in France, 1990-1991 academic year.
From 1988 to 19991 he worked as an engineer, geologist and geophysicist for a CRDI pilot project in the research sector. He was then appointed at University of Ouagadougou as a teacher-researcher from 1993, and is now a senior lecturer.
He held the position of director of academic affairs from 2003 to 2010, then, vice-chancellor of the university from 2010 to July 2012, before he was appointed as general manager of the Bureau of Mines and Geology of Burkina Faso (BUMIGEB) in July 18th 2012.
 Professor Samuel Nakolendousse is also the author of several scientific publications and papers in scientific journals. He is the recipient of a University of Ouagadougou award won at a research forum where he released a pamphlet on the use of geophysical methods on high flow rate drills in crystalline basements. He was awarded several honorary distinctions such as knight of the order of the academic palm and knight of the national order of Merit.
Honourable John Bande, M.P. is the current minister of mining in Malawi. He is also the current Deputy National Publicity Secretary of Ruling Political Party (Peoples Party). He has worked in many Cabinet Committees since 2005. He is an alumni of USA International Leadership Programme, member of the Association for Practical and Professional Ethics – Indiana University and Board Member Water User Association.
Prior to being minister of mining, Hon. John Bande was appointed minister of Industry and Trade, and Minister of Lands, Housing and Urban Development. In 2009, he was appointed minister of labour and prior to that he was the minister of Information and Civic Education, Minister of Information and Tourism and a government spokesperson.  Minister Bande was born on 10th April 1974, Christian and married with three children.

Madeline R. Young is CSR and Government Relations Manager at Cominco Resources and Columnist at Financial Nigeria Magazine. With an MA in International Relations focusing on politics and natural resources in Africa, Ms. Young has conducted fieldwork in Latin America and Africa in collaboration with prominent think-tanks such as Chatham House in London and the FRIDE Foundation in Madrid, as well as international NGOs such as Oxfam and Transparency International. She has conducted national level government lobbying on social welfare issues in the United States and international lobbying at the EU level on the Extractive Industries Transparency Initiative. Her list of publications cover issues such as food security, regional conflicts, political extremism, legal compliance in extractive industries, civil society engagement in the development process, coherence in international aid and business policies, Corporate Social Responsibility and strategic infrastructure development. Currently, she maintains close ties with diverse government officials and business leaders on issues of local capacity building and sustainable development in the extractive industry sectors. She appears the English and French speaking international media, promoting responsible growth and investment in sustainable African development projects.

Abdulkadir is the Chairman of ZH Energy Limited and is also on the Board of City Wastes Bioenergy Solutions (CWBS) Nigeria and CWBS Africa International. During the course of his career, he has been involved in core business development, Investment Banking and Asset management activities, Energy Consulting and Advisory Service. He started his career with the New Nigeria Development Company Kaduna, an Investment Conglomerate, from where he joined Habib Nigeria Bank (HNB) Trustees Limited as Supervisor, Investment and rose through ranks to become Head of Abuja Branch. He joined Cornerstone Trustees Limited as Operations Manager Abuja and later Head Research at the Head Office. He has also worked with Oceanic Bank, where he was involved in marketing/business development and later Head Research, Asset Management. He left Oceanic Bank to join First Inland where he was a Fund Manager.
He ventured into energy sector 2009 and joined ZH Energy Limited, energy and infrastructure consulting and logistic firm, as pioneer MD/CEO, a position he held until November 2011 when he was appointed Executive Director, CWBS Nigeria. He is also on the Board of Mufatech Nigeria Limited, an agro consulting & engineering firm, as well as consultant to Enterprise Brazil Nigeria Company, a player in energy and agricultural infrastructure.
Limited speaking slots are available. If you are interested in speaking at this summit, please contact:
Speaking Opportunity Enquiries & Paper Submissions
Rueburn Liang
Marketing & Conference Manager
rueburn@neo-edge.com
Phone: +65 6557 9230
Fax: +65 6557 9188
Summit Objectives
Understand the current investment situation of major African countries in the mining industry

Hear the latest regulatory and policy development straight from government/association representatives

Identify the most viable mining frontier markets in the African region

Learn the best practices in investing on mining projects direct from the industry experts

Maximize the full potential of your mining investments towards profitability

Navigate through the fluctuating global commodity market and manage supply and demand trends

Benchmark on Africa's most successful countries in global mining arena

Harness the potential of African mining industry through technology development

Discuss African region's development plans from talent development, infrastructure, safety and sustainability

Familiarize your self with the legal and taxation regimes
About the host country
Ghana has grow to be the ideal mining destination of the recent times due to its consistent efforts to work together with foreign mining companies in its endeavour on prudent use of its natural resources to promote sustainable and equal economic growth. Its mining industry now offers vast opportunities to discover their local mineral rich resources.
From $995.2 million dollars in 2005, Ghana made $2.76 billion dollars revenue from mineral resources during the half-year of 2012 according to Ghana Chamber of Mines on August 2012. It is an indication that Ghana is one of the fast rising countries in the global mining industry.
Today, Ghana is continuously facing local challenges and global implications with its attempt for mining industry reform. Its foreign investment regime is continuously improved to keep up with global mining investment environment as positive outlook lies ahead.
Summit Objectives
Understand the current investment situation of major African countries in the mining industry

Hear the latest regulatory and policy development straight from government/association representatives

Identify the most viable mining frontier markets in the African region

Learn the best practices in investing on mining projects direct from the industry experts

Maximize the full potential of your mining investments towards profitability

Navigate through the fluctuating global commodity market and manage supply and demand trends

Benchmark on Africa's most successful countries in global mining arena

Harness the potential of African mining industry through technology development

Discuss African region's development plans from talent development, infrastructure, safety and sustainability

Familiarize your self with the legal and taxation regimes
About the host country
Ghana has grow to be the ideal mining destination of the recent times due to its consistent efforts to work together with foreign mining companies in its endeavour on prudent use of its natural resources to promote sustainable and equal economic growth. Its mining industry now offers vast opportunities to discover their local mineral rich resources.
From $995.2 million dollars in 2005, Ghana made $2.76 billion dollars revenue from mineral resources during the half-year of 2012 according to Ghana Chamber of Mines on August 2012. It is an indication that Ghana is one of the fast rising countries in the global mining industry.
Today, Ghana is continuously facing local challenges and global implications with its attempt for mining industry reform. Its foreign investment regime is continuously improved to keep up with global mining investment environment as positive outlook lies ahead.
African mining industry facts
West Africa
Ghana has about 20 large mining companies actively operating in the country, as well as over 300 small-scale miners and around 90 mining service companies.
Burkina Faso is a gold rich country that is currently revising its 2003 Mining Code in view of increasing its benefits from the sector and improving its local economy by increasing local employment and business opportunities.
Nigeria has one billion tonnes of gypsum deposits spread across the 36 states of the country, while more than three billion tonnes of iron ore deposits have been identified in Kogi, Niger, Enugu State and the FCT.
Mali has potential bauxite, iron ore, base metals and phosphate deposits, apart from its rich gold reserves.
Central Africa
Democratic Republic of the Congo (DRC) holds some of the world's largest deposits of copper (10% of global reserves) and cobalt (50% of global reserves), as well as significant reserves of gold, diamonds and other minerals such as zinc, iron, columbitetantalite (coltan) (80% of global reserves), tin, uranium, etc).
Gabon is the largest producers and exporters of manganese in the world. This country holds 25% of the world's manganese reserves.
Cameroon has recently made a number of amendments to its legislation to improve the existing mining code dated April 16, 2001 (the "2001 Mining Code"). Development of infrastructures and the mining sector has now become one of the priorities of the government, as the country strives to reach key economic goals by 2035.
East Africa
Tanzania has a wide variety of minerals including diamonds, gold, base metals, gemstones and industrial minerals. A number of international firms have already invested in the mining sector in Tanzania and attest to the enormous potential of the sector.
Madagascar is considered to hold 50%of the world's sapphires, as well as other semiprecious gems such as amethyst and beryl. Madagascar also has deposits of iron, nickel, graphite, bauxite and uranium.
Malawi's natural resources include limestone, uranium, coal bauxite, phosphates and rare earths, although, deposits of other minerals including gold and diamonds have recently been discovered in the country.
South Africa
South Africa has one of the world's largest reserves of gold, platinum group metals, chrome ore and manganese ore, and the second-largest reserves of zirconium, vanadium and titanium.
Botswana is best known for its diamond mines, although the Selebi-Phikwe copper nickel deposit has also been exploited since the 1970s.
Zimbabwe has one of the world's largest diamond reserves, second largest platinum reserves and has over 40 exploitable minerals.
Delegate Fee
Please contact us at enquiry@neo-edge.com or customer service hotline at +65 6557 9166 for details.
Payment Terms
Payment must be made within 5 working days upon your registration in order to guarantee your seat. All payments must quote the delegate name and event code.
Payment can be made via the following ways:
Cheque
Made payable to NeoEdge Pte. Ltd.
Credit card
We accept Mastercard, Visa and American Express
Bank Transfer
Please refer to the Invoice for our Bank A/C detail.
All bank charges to be borne by payer. Please ensure that NeoEdge receives the full invoiced amount.
Unpaid registrations will be billed 40% of the registration fee if you do not attend the event. A complete set of the conference documentation in CD-Rom will be post to you.
Substitutions & Cancellations
Should you be unable to attend, you may substitute delegates at any time before the event at no extra charge. Alternatively, you may choose to credit the full value of your registration towards another NeoEdge event for up to 18 months from the date of issuance. No refunds will be available for cancellations.
Exhibitors
Transnet Engineering
Transnet Engineering (TE) is the engineering division of Transnet SOC Limited, based in South Africa and comprising of a group of 9 product focused businesses in the manufacture, upgrading, conversion, repair and maintenance of railway rolling stock and Port Equipment, as well as supply of spares and associated equipment.
Through its six well equipped, ISO certified factories and workforce of more than 13 000 qualified personnel, TE extends its railway customer portfolio to Africa and the world. As a result, many of our plants have received "Centre of Excellence" awards and accreditation by original equipment manufacturers (OEM's)
TE also has more than one hundred wagon and locomotive depots for in-service maintenance of rolling stock throughout South Africa. As technology is fundamental to its business, TE establishes relationships with OEM's and railway engineering specialists across the globe. State of the art and best engineering practice are thus incorporated into Transnet Engineering's growing portfolio. In addition to its own in-house design office, TE has access to other specialist design companies in support of design and development of new rolling stock and associated sub-systems and components
____________________________________________________________________________________
VBKOM Consulting Engineers
VBKOM Consulting Engineers is an independent mining engineering consulting firm with a focus on rendering technical engineering services to the mining industry. The group has a strong foundation and offers all levels of feasibility studies through a highly skilled and motivated team that specialises in pit optimisation, mine design, production scheduling, equipment selection studies, project management, simulation, rehabilitation and many other services.
The VBKom Group of Companies now consist of 6 separate entities:
VBKom Consulting Engineers
VBKom Projects (specialising in project administration and support, risk management and simulation)
VBKom Namibia (servicing mining clients in Namibia, offering mines a local consultancy service)
VBKom Deep (renders technical engineering services to Underground Mining Clients)
VBKom Rehab (rehabilitation of old mines to sustainable land.)
VBKom Optima (provides companies with superior optimisation solutions)
VBKom Optima (Pty) Ltd has formed a Joint Venture with Whittle Consulting (Africa) (Pty) Ltd, called Inani. Inani provides a superior pit optimisation service using state of the art mining engineering methodologies/ techniques and software.
 ____________________________________________________________________________________
Delta Equipment Ltd
Delta Equipment Ltd is responsible for supplying and supporting the AllightSykes range of de-watering pumps and mobile lighting towers throughout much of West, North and East Africa. As well as distributing prime product, it is also the exclusive provider of genuine spare parts, service and warranty-based solutions. Delta Equipment Ltd is deeply committed to building strong commercial partnerships with existing and new customers across the mining, civil contracting and allied sectors.
AllightSykes – Two of the world's best-known lighting tower and pump manufacturers aspire to make the world's mining and construction projects safer, more productive and sensitive to the environment. Our sales professionals and relationship managers are highly skilled, motivated and intensely loyal. They want your business, and once they've won it, they'll work hard to keep it.
With brands you know and people you trust; consider ALLIGHTSYKES your one-stop shop for Allight lighting solutions and Sykes dewatering pumps. One call to us will solve many challenges, because with our shared commitment to excellence, we're a perfect match.
CONNECTING YOUR BUSINESS TO THE AUDIENCE YOU DESIRE.
Neoedge is a top-notch business media and consulting company that aims to serve the corporate world with integrity and excellence by providing cutting edge business intelligences and creating high value networking opportunities.
Neoedge identifies pressing issues that the corporate world is facing. Our events are developed based on careful and original research including extensive and direct interactions with potential participants in the
Neoedge is headquartered in Singapore. We have been organising premier events all around the world including in Port of Spain, San Juan, Rio de Janeiro, Hamburg, Accra, Johannesburg, Cape Town, Nairobi, Dubai, Kabul, New Delhi, Mumbai, Bangkok, Hanoi, Ho Chi Minh, Penang, Kuala Lumpur, Singapore, Jakarta, Perth, Manila, Hong Kong, Shenzhen and Shanghai.
Neoedge is your long term reliable corporate business partner.
To find out the potential benefits, please contact:
Sponsorship & Exhibition Opportunities
Jhorden Nino
Global Business Development Manager
jhordenn@neo-edge.com
Phone: +65 6557 9166
Mobile: +65 90664428
Fax: + 65 6557 9188
Hear what people say about our mining industry events!
Excellent overall! — Contracts Manager, PT Leighton Contractors
Very good presentations and excellent topics! – GM, Kibuye Power Ltd.
I found the workshop very relevant to the stage of development our mining company is at, particularly where it equips our technological people with clear and concise principles. – Director, Melanesian Metals Corporation
I got useful learning to implement when I return to our mining company! – Metallurgist, Simberi Gold Project
It's the best and well organized workshop that I have been, the workshop has equipped me with skills to improve in decision making in mine planning. — Senior Mining Engineer, Teranga Gold Corporation
Good and interesting workshop to be referred in all the mining companies. – Chief Mine Engineer, SMD Lefa Nord Gold
Neoedge has coordinated the workshop very well, the participants had an effective communication. – Long Term Mine Planning Engineer, African Barrick Gold
Neoedge is the best training/workshop organizers. They are real experts in selecting crucial topics to be addressed in the mining industry! – Mining Engineer, ABG – Buzwagi
The workshop was good and must be conducted every six months in different areas of planning phase! -- Technical Services Engineer, SMD — Lefa Mine
Well organized, very efficient and the staff was very accommodating and friendly! – Metallurgist, Exxaro Zincor
Well organized and great set up. The Neoedge staff is a great guy with awesome personality. – Metallurgist, Exxaro Namawa Sands
I found the course presented to be well organized and very informative. Thank you. – Metallurgical Engineer, Exxaro Zincor
The workshop was effectively organized. – Researcher, Stellenbosch University
This workshop is good. The trainer also has a huge experience in metallurgical field. I have so many ideas for improvement for my plant after this workshop. – Metallurgist, Selinsing Gold Mine
The workshop was very informative and highlights areas of importance in resource estimation. – Senior Resource Geologist, Rand Gold Resource Limited
The course was insightful and practical. – Commercial Controller, Konkola Copper Mines PLC
Very informative and ease of understanding. – Product Manager, Mersen South Africa
Well done course with all metallurgical topics covered. Two thumbs up! – Technical Service Superintendent, Freeport
Official Endorsing Partner:
ACIS is a Mozambican non-profit business association, representing over 300 companies throughout Mozambique. Our members are from major sectors of the Mozambican economy including mining, hydrocarbons, agriculture, transport and logistics, telecomms, forestry, FMCGs, retail, manufacturing and service provision. ACIS is one of the fastest growing business groupings in the country, and we pride ourselves on the quality and relevance of our products and services to both existing and potential investors.
Website: http://www.acismoz.com/

The Foundation for the Development of Africa (FDA) (NPC) is a non-membership, private, (NPC) Not-for-profit Company actively involved with initiating and facilitating business and other processes conducive to sustainable development in Africa – with the emphasis on sustainability!
We have, since 1999, been linking businesses; promoting business and investment opportunities; showcasing special projects, conferences and events; stimulating joint venture initiatives and motivating support for local trading.
Our vision and trademark phrase proclaims: "Less Aid – Let's Trade"!
Website: http://www.foundation-development-africa.org
Premier Media Partners:
African Mining Brief is the foremost journal for the Mining industry in Africa. It boasts of a targeted, well researched and insightful editorial content that offers readers and advertisers a unique interactive forum to exchange information; identify, pursue, and close business deals; in addition to gaining favorable insight into the entirety of the mining industry and public sector.
www.ambriefonline.com  is the online version of Africa Mining Review magazine. It has a global reach targeted at the stakeholders in the mining and extractive industries, incorporating quarrying, oil exploration and drilling; and other large scale extractive operations aimed at the discovery, extraction, storage, transport, sale and utilization of Africa's mineral wealth and resources.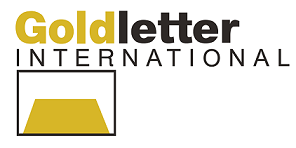 Goldletter International, is a premier independent information source on investing in the worldwide gold and uranium sector. Goldletter International is particularly featuring emerging gold regions in the world, including Russia, Central-Asia, China, Mongolia, Latin-America and West-Africa, as well as Canada and the US. Special Region Reports include overviews of exploration/development companies active in these regions, and reports on individual companies featured as a Special Situation. In September 2010 Goldletter International started covering the rare earth metals industry with a new publication Rare Earth Elements Letter International. www.goldletterint.com

African Mining's mission is to provide a regular flow of valuable business related information on minerals exploration and mining developments throughout Africa. It reports on Africa's mining renaissance and the market related opportunities associated with it. The magazine is subscribed to by geologists, mining consultants, mine supply companies and senior managerial and technical staff on mines, as well as decision and policy makers within exploration companies, mining groups, government departments and financial institutions.
Mining Mirror aims to reflect the full spectrum of the South African mining and minerals industry, to mine managers, operators, investors, geologists, exploration companies, metallurgists and policy makers. The information is designed to enable the readership to mine more efficiently, and embraces inter alia; the influence that new technological innovations exert on the industry as well as highlighting new prospects, opportunities, BEE and other developments, in this dynamic industry.
The mission of GhanaNewsMedia is to deliver meaningful, relevant and timely news coverage from Ghana, the rest of Africa and the world. This will enable our viewers to gain deeper understanding of situations on the grounds in Africa and better equip them to understand the humanitarian needs, culture and opportunities. We represent a mutual interest to deliver fair and accurate news. We strive to be the first source of information on culture, promote human right affairs and civic responsibility in Ghana, Africa and around the world.
Official Media Partners:
Business Excellence is a leading online portfolio of global, regional and business sector magazines focused solely on featuring the best of business. We have written about some of the most exceptional projects and companies across the globe from mining to manufacturing, telecoms to healthcare, construction to energy and many more. http://www.bus-ex.com/
Africa Monitor is internationally recognised as providing essential information for anyone doing business in, or with Africa.  The publication provides subscribers with systematic political risk assessment, economic forecasts and business analysis for every country across the region. Published by Business Monitor International, the emerging market specialists, Africa Monitor is broken down into four sub regional publications, of which any combination can be subscribed to.  The Middle East and Africa Monitor website http://www.meamonitor.com/ includes ALL the content from the publications, a 24-month archive, and gives the added flexibility of exploring that content by country, topic or keyword.
EIN News is the world leader in industry focused online news monitoring. Thousands of leading companies, institutions and global professionals from business, industry, and government rely on EIN News as an indispensable resource. Our systems continuously scan the web, indexing news from thousands of worldwide sources. The news you need is then organized by advanced software systems managed by a team of professional news editors. Everything we do is focused on streamlining your news searches and research in order to save you time and money. www.einnews.com
Clocate.com is a leading search engine and directory for worldwide conferences and exhibitions.
AllConferences.com: Directory of Conferences, conventions, exhibits, seminars, workshops, events, trade shows and business meetings. Includes calendar, dates, location, web site, contact and registration information.

Bvents.com is a trade show directory and calendar listing with more than 50,000 trade shows, conferences and venues worldwide. The directory also includes information of over 150,000 exhibitors, agendas and tracks, registrations, floor plans and keynote speakers. Bvents.com was launched on February 2009, since then it became one of the largest event calendars in the world with 500,000 visitors each month from 120 countries and 5 continents. The website UI is translated to 8 languages – reaching 75% of the internet Users in their native language (including: Chinese, Japanese, Spanish, German, French, Italian and Russian).

AfricaBusiness.com is an online information website about Africa, business, renewable energy, travel, science. AfricaBusiness.com provide useful information for those looking to promote their products and services in the emerging markets of Africa. Free Newsletter, Markets Reports, Exhibitions and Trade Fairs in Africa… and more… Advertise your products on AfricaBusiness.com and start building your business in the market of tomorrow – Africa!

Emerging Stars consists of a team of researchers, journalists and business consultants who are always on the search for the next successful entrepreneurs and exclusive lead opportunities.  Through our TV series, newsletters, social media campaign and website, we are reaching a wide audience in emerging countries. Our research team is in contact with a fast growing network of entrepreneurs, investment agencies and business consultancies. This unique combination results in a stream of lead opportunities that are available for consultation on our website. Our team complete in-depth background checks to assure business opportunities advertised are the best on the market.
With an international readership of investors and mining executives, Mining Leaders offers in-depth analysis of the political and economic trends that impact the mining sector around the world.
Each annual report, researched and compiled by an in-country field team over several months, focuses on the news and developments of a single mining jurisdiction. The reports include exclusive interviews with industry leaders and profiles of key projects and companies."



Mining professionals make miningreview.com their preferred destination when searching for news, research data or product information.  The miningreview.com Corporate Micro-site provides a unique way to centralise all relevant information about the entire African mining industry – be it product information or company news.
We partner with leading publications, online media and associations etc in relevant sectors to achieve win-win results. Our extensive marketing campaigns will ensure you impress the right players at the forefront of the latest industry advancements and expand your business territory.
To find out the potential benefits, please contact:
Media Collaboration & Registration Enquiries
Rueburn Liang
Marketing Manager
rueburn@neo-edge.com
Phone: +65 6557 9166
Fax: +65 6557 9188
Holiday Inn Accra Airport
PMB CT97 Cantonments
Accra, Ghana
Contact: Mary Danquah Coordinator
Tel: + 233(0)30 2 785 153
Fax: + 233(0)30 2 785 212
mary.danquah@holidayinnaccraairport.com
Website: www.holiday-inn.com
Register Now
Event Name: AMIDS
Venue: Accra, Ghana
Dates: 9-11 July 2013