X
PROJECT PORTFOLIO MANAGEMENT WORKSHOP

19 – 22 August 2013
Johannesburg, South Africa,

Overview & Why You Should Attend This Workshop

- An intensive hands-on workshop that focuses on a practical portfolio management methodology and offers high value tools, techniques, and best practices.

As organizations reach higher levels of maturity in managing projects individually, they shift their focus to manage them collectively as project portfolios using project portfolio management (PPM) process.

This transition seems to occur when the organization realizes that projects are investments – not expenditures – requiring justification that they are aligned with organizational goals and will create value for the owners and other stakeholders of the organization. Managing project investments collectively brings coherence to implementing the strategic as well as operational initiatives and helps the organization create sustainable value in the long run. This course provides you with the tools, techniques, and best practices for managing project portfolios. It offers a "how to" methodology to design, build, and manage a portfolio.

You can receive 28 PDUs (Professional Development Units) from this four-day course.

To access the full agenda, please send your detailed contact information to enquiry@neo-edge.com

Learning Objectives for this Workshop
Illustrate the role of a project portfolio in translating strategy into desired results.
Delineate an overall project portfolio management (PPM) methodology.
Align projects with organizational goals and strategy.
Discuss the key design requirements of a portfolio.
Present quantitative techniques to assess a project for its own merit as well as its relative merit against other projects.
Illustrate the use of weighted scoring models to quantify intangible benefits of projects.
Evaluate decision techniques that clarify choices involving both threats and opportunities.
Identify, analyze, and manage portfolio risks.
Apply various techniques to prioritize projects.
Build a business case for a project.
Delineate criteria to determine when a project no longer serves its purpose and needs to be terminated.
Discuss practical challenges and how to overcome them in executing PPM.
Present a practical methodology to create and manage a project portfolio that will
To access the full agenda, please send your detailed contact information to enquiry@neo-edge.com
About Your Expert Trainer
Dr. Prasad S. Kodukula, PMP, PgMP
25+ years of professional experience
Clients include 20+ Fortune 100 companies and the U.S. government
Co-founder & President of 2Ci, recognized as the "Most Innovative Environmental Technology Company in Illinois"
Spoke in 40 countries
Co-author or contributing author of seven books
Recognized by the Project Management Institute as "Best of the Best"
Dr. Prasad S. Kodukula, PMP, PgMP, is a speaker, coach, author, and inventor with more than 25 years of professional experience. Prasad has spoken in 40 countries, and his clients include 20+ Fortune 100 companies (e.g., Abbott, Boeing, Chrysler, Kraft Foods, IBM, Motorola, Sprint, UTC). He is a co-author or contributing author of seven books and more than 40 articles.
Prasad is co-founder and president of two companies: Kodukula & Associates, Inc. (www.kodukula.com), where he advocates project management; and Constant Compliance, Inc. (www.2ci.com), an environmental technology company, where he practices what he advocates. He was recently recognized by the Project Management Institute as "Best of the Best in Project Management for dedication to the profession and practice of project management and significant achievement for sustained performance contributing to the advancement of project management". He also received prestigious awards from the U.S. Environmental Protection Agency and the States of Kansas and Illinois for outstanding achievements in education, training, and technology innovation.
To access the full agenda, please send your detailed contact information to enquiry@neo-edge.com
Who Should Attend
Portfolio Managers, Program Managers, and Project Managers
Managers responsible for evaluation, selection, and termination of projects
PMO staff responsible for initiating or streamlining portfolio management processes
Decision makers involved in authorizing projects or phases of projects
Project Management Professionals (PMP®s)
Program Management Professionals (PgMP®s)
Other relevant managers and executives
To access the full agenda, please send your detailed contact information to enquiry@neo-edge.com
Why You Should Attend this Master Class
Dr. Prasad Kodukula is a speaker, coach, author and inventor with more than 25 years of professional experience. He has spoken in 35 countries and his clients include over 20 Fortune 100 companies. He is a co-author or contributing author of seven books and more than 40 articles. He was recently recognized by the Project Management Institute as "Best of the Best in Project Management" for his dedication to the profession and practice of project management and significant achievement for sustained performance contributing to the advancement of project management.
As organizations reach higher levels of maturity in managing projects individually, they shift their focus to manage them collectively as project portfolios using project portfolio management (PPM) process. This transition seems to occur when the organization realizes that projects are investments – not expenditures – requiring justification that they are aligned with organizational goals and will create value for the owners and other stakeholders of the organization. Managing project investments collectively brings coherence to implementing the strategic as well as operational initiatives and helps the organization create sustainable value in the long run. This course provides you with the tools, techniques, and best practices for managing project portfolios. It offers a "how to" methodology to design, build, and manage a portfolio.
People who have attended Dr. Prasad's workshops has benefited and had the running edge over their competitors by applying what was taught during the workshop. You may refer to "Testimonials" given.
Testimonials:
Very useful, 10 on 10 presentation. "It's worth my time and money" – Site Manager, KASCCO Limited, Zambia
Very useful and helpful workshop with practical and implementable tools, techniques and insights – Enterprise Architecture and IT Governance Group Leader, mcel – Moçambique Celular
I got the "magic pill" to assist my organization with portfolio management – IT Projects Manager, Botswana Telecommunications Corporation
Well presented, relevant and enjoyable – Portfolio Administrator, Sishen Iron Ore Company (Pty) Ltd, South Africa
Course provided great insights and context to what PPM is and how to apply it – Portfolio Analyst, Sishen Iron Ore Company (Pty) Ltd, South Africa
Great fun and simple information and tools that can be practiced in the organization – Budget Analyst, Sasol Shared Services, South Africa
There isn't much to say. All my expectations were met - Portfolio Manager – Kolomela, Sishen Iron Ore Company (Pty) Ltd, South Africa
The Project Portfolio Management course was well worth it. I will definitely be applying the knowledge learnt at my organization and personal life – Principal Risk Analyst, Sasol Shared Services, South Africa
The training, content and trainer was brilliant – very much aligned to oil and gas companies, IS Infrastructure Project Manager, Tullow Oil, South Africa
Great value add! Best course on PPM I have attended yet! Thank you – Group Portfolio Manager, JD Group, South Africa
Valuable insights in the topic of project portfolio management – Divisional Executive, DBSA, South Africa
Dr. Prasad is indeed the best of the best and never change his energy levels on any of the workshop days. Great presenter! – Programme Manager, Transnet Freight Rail, South Africa
Eye opener, great course! – Project Manager, Coal of Africa, South Africa
It was my first time attending a PPM workshop. I do believe the topics were well covered as it gave me broader understanding of the techniques – Senior Development Manager, JDA, South Africa
Well presented, well done! – Integrated Project Manager, Golder Associates Africa, South Africa
For those into managing project portfolio, the course was insightful and it will definitely help improve project management skills. Value for money – Head Project Management Office, Ghana Commercial Bank Ltd
Very detailed, broad understanding – Project Manager, ECSECC, South Africa
Well presented workshop; diversity of delegates added tremendous value; Dr. Prasad is highly motivated and fun facilitator/teacher – Head Project Portfolio Management, Santam Ltd, South Africa
Enjoyed the energy and passion! Thanks – Portfolio Management, Sasol, South Africa
Very energetic style of presentation and keep audience captivated. Neoedge adds great value to industry by bringing together relevant industry players as well as highly knowledgeable experts/presenters for collaboration and sharing best practices and providing training – Business Unit Integrator, Sasol Synfuels, South Africa
Dr. Kodukula knows his staff and combines it with a polished presentation. Exercises are well used and support learning well – Project Portfolio Office Manager, South African Reserve Bank, South Africa
Excellent course for managers of portfolios – Programme Manager, Sasol Synfuels, South Africa
Dr. Prasad is an excellent presenter, very professional and highly recommended – Assistant General Manager, South Africa Reserve Bank, South Africa
Dr. Prasad insight and practical experience is commendable. The workshop outcomes will add so much value to our company – Group Executive, JD Group, South Africa
Dr. Prasad is an excellent and well informed presenter. The case studies used are relevant and effective in getting the message across – Programme Coordinator, NERSA, South Africa
A very professional polished seminar, hugely beneficial! – VP Technical Studies, Anglogold Ashanti, South Africa
Enjoyed your energy & passion in presenting this course. You have given me new targets to work towards – Portfolio Manager, Kumba Iron Ore, South Africa
I found the workshop very valueable personally and to my organization – General Manager Technical and Projects, Konkola Copper Mines Plc, Zambia
Extremely engaging and open discussions are encouraged during the workshop – HVR Manager, BP Trinidad & Tobago
Excellent course to better understand the structured approach to project portfolio management. Dr. Kodukula is a very good presenter! – Project Manager, Petrotechnics, UK
One of the most inspiring training sessions – Planning Officer, Ministry of Science Technology and Tertiary Education, Trinidad & Tobago
This has been a good experience. Dr. Kodukula is a great trainer – Assistant Manager Engineering, The National Gas Company of Trinidad & Tobago
Excellent, you shouldn't miss it! - Project Control Manager, Total Austral SA, Argentina
Course Format
This course will be held in a highly interactive workshop format with case studies, exercises, and real world examples.
Pre-course Questionnaires
A Pre-course Questionnaire will be sent to you prior to the workshop. The Trainer would like to customize the training based on your specific needs.
Certificate of Attendance
Upon the successful completion of this course, you will receive a Certificate of Attendance bearing the signatures from both the Trainer and Neoedge, the Course Organizer. This Certificate will testify your endeavour and serve towards your professional advancement.
You Can Receive 28 PDUs
You can receive 28 PDUs (Professional Development Units) from this four-day course. For more details, please call us.
Course Material
You will receive a manual containing the presentation material and the exercises.
You will also be provided with sample solutions to the classroom exercises.
To access the full agenda, please send your detailed contact information to enquiry@neo-edge.com
Investment Fee
USD 4,395 per delegate
USD 3,995 per delegate if you register and pay by 23rd June 2013
Delegate Fee
Please contact us at enquiry@neo-edge.com or customer service hotline at +65 6557 9166 for details.
Payment Terms
Payment must be made within 5 working days upon your registration in order to guarantee your seat. All payments must quote the delegate name and event code.
Payment can be made via the following ways:
Cheque
Made payable to NeoEdge Pte. Ltd.
Credit card
We accept Mastercard, Visa and American Express
Bank Transfer
Please refer to the Invoice for our Bank A/C detail.
All bank charges to be borne by payer. Please ensure that NeoEdge receives the full invoiced amount.
Unpaid registrations will be billed 40% of the registration fee if you do not attend the event. A complete set of the conference documentation in CD-Rom will be post to you.
Substitutions & Cancellations
Should you be unable to attend, you may substitute delegates at any time before the event at no extra charge. Alternatively, you may choose to credit the full value of your registration towards another NeoEdge event for up to 18 months from the date of issuance. No refunds will be available for cancellations.
In partnership with:
Endorsers:
Media Partners:
Frontier Market Network brings together investors currently looking to invest in Africa with African projects seeking investments. The network can also help with building new trade links into Africa if you are seeking partnerships with established business.
A complimentary Frontier membership allows you to:
· Define which investment opportunities you are interested in
· Connect with partners and investors
· Post your own projects and opportunities to generate new business leads
· Have your opportunity optimised and promoted across all relevant online and social channels by our team of marketing experts
· Learn more about the new markets of your interest with in-depth analysis articles and reports
Click here to learn more about Frontier
PM Prepcast
The Project Management PrepCast™ was developed to provide outstanding PMP® Exam training to project managers worldwide. It is a division of OSP International LLC. We are a small project management training company in Silverado, California and we not only produce the PrepCast but we also produce PM Lectures™, The Project Management Podcast™, and a number of other products to help you prepare for the PMP® exam.
Our philosophy is to produce exceptional project management training. We put a lot of effort into planning and producing The PM PrepCast™ because we want the final product to be outstanding. That way you not only have an easy way of preparing for the exam but you also receive a training that has a lasting effect on your career as a Project Manager so that it is not something that you "watch and forget".
OSP International LLC has been reviewed and approved as a provider of project management training by the Project Management Institute (PMI). As a PMI Registered Education Provider (R.E.P.), OSP International LLC has agreed to abide by PMI established quality assurance criteria.
The PRIVATEBANKING.COM wealth industry directory is the financial-industry's leading online business development and networking platform focused on Wealth Management and Financial Services.
The platform offers effective marketing services and tools designed to achieve high brand recognition, broad visibility and reach to your products and services.
Privatebanking.com's FINANCE LOUNGE business network is a vibrant and fast growing online community designed to help financial markets professionals to build network, increase visibility and identify and stay in touch with relevant industry experts and customers alike.
We invite you to join the FINANCE LOUNGE and gain access to business insights and new connections across the globe: Please register at: http://www.privatebanking.com/
BarclayHedge, a leading source for proprietary research in alternative investments since 1985, has provided services as a publisher, database and software provider, and industry consultant. Barclay's 18 hedge fund indices and 10 managed futures indices are utilized worldwide as performance benchmarks for hedge funds and managed futures.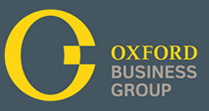 Oxford Business Group (OBG) is a global publishing, research and consultancy firm, which publishes economic intelligence on the markets of Asia, the Middle East, Africa and Latin America.
OBG offers comprehensive analysis of macroeconomic and sectoral developments, including banking, capital markets, energy, infrastructure, industry and insurance.
OBG's acclaimed economic and business reports are the leading source of local and regional intelligence, while OBG's online economic briefings provide up-to-date in-depth analysis. OBG's consultancy arm offers tailor-made market intelligence and advice to firms operating in these markets and those looking to enter them.
For more information please visit www.oxfordbusinessgroup.com.

FinRoad is the leading online Financial Markets Community with members in over 100 countries. Relevant connections, content and exclusive tools are at the core of our strategy for business, career and networking opportunities. Moreover, FinRoad communicate on all the relevant financial events.
FinRoad also offers companies from the industry (brokers, buy side, exchanges, IT and data/software vendors…) highly targeted marketing tools based on its new B2B marketing platform and Social Media consulting for Finance.
Connect with the people who really matter: www.finroad.com
ITevent is the largest source of conferences, exhibitions, seminars and training courses in IT field. Our goal is to bring fast and easy-to-use service to all IT professionals who are looking for most actual events in IT industry. To provide the best user experience we've focused on three main principles: Simplicity, Growth, and Scale.itevent.net
BEDigest (www.BEDigest.com) is a specialized news compendium service providing subscribers with the latest oil, gas, business and economic developments in 12 countries in the MENA region: Algeria, Bahrain, Egypt, Iran, Iraq, Kuwait, Libya, Oman, Qatar, Saudi Arabia, UAE and Yemen. We also present unique analyses and assessments through our special editions. No other service brings you as much coverage in one convenient, searchable portal. In addition, our proprietary Project Activity Monitoring (PAM) database enables users to track the latest developments in oil and gas projects, newly completed fields, pipelines, refineries, exploration blocks, gas export projects, and much, much more.
At the initiative of a group of Independent Financial Advisors and under the auspices of the Swiss Group of Independent Financial Advisors (GSCGI) it has been agreed to create a high level international centre in the form of a Swiss Foundation in the field of finance, asset management and global financial counseling.

The Strategist Private Limited is an established publishing house and consultancy with its core strength rooted in Asia's oil, gas, power and petrochemical industries. We have offices in Vancouver and Calgary, Canada to better serve our customers in the oil, gas, power, engineering, environmental and renewable energy industries.
Founded in 1993, Singapore-based The Strategist produces the EnergyAsia stable of publications. They include:
EnergyAsia Daily on www.EnergyAsia.com
EnergyAsia Report, monthly publication
Renewables Report, monthly report focusing on climate change, solar power, wind power, hydro and biofuels.
Energy Map of Singapore & Johor, Energy Map of China and many other maps
Contact: Admin@EnergyAsia.com
OilfieldConference.COM was created by a small team of people with a mission to use technology to provide easy access to rich technical content available at oil and gas conferences around the globe.
Oilfield Conference is combining social media and the latest web and video technology to bring the oil and gas conferences to our members, in the office, at home or on smart phones and mobile devices.
Our mission is to create the media platform for oil and gas engineers and scientist to access technical knowledge at oil and gas conferences, connecting industry expertise in a network that educates and trains the professionals of tomorrow.
Worldoils is a company that combines the power of marketing as well as the in-house expertise for the Oil, Gas, Offshore and the Maritime industries. Worldoils' web portal www.worldoils.com has become a truly central platform for visitors who need information regarding oil and gas products and services, research, training, conferences, news and events as well as a popular advertising base for providers of Oil, Gas, Marine and Offshore services. Worldoils has also launched the jobs system and a marketplace. In the recent months, Worldoils has strengthened its position as a fast developing central place for buying and selling of land rigs, offshore rigs, barge rigs and other oilfield and subsea equipment.
We partner with leading publications, online media and associations in relevant sectors to achieve win-win results. Our extensive marketing campaigns will ensure you impress the right players at the forefront of the latest industry advancements and expand your business territory.
For more information on media partnership, please contact us today at eugene@neo-edge.com or marketing@neo-edge.com or call us at Tel: +65 6557 9183 or +65-6557 9166.
We are pleased that we have received great support from the following Partners for this particular event.
Holiday Inn Sandton
Rivonia Road 123 Rivonia Road Sandton
Johannesburg 2148 South Africa
Phyllicia Pillay
Tel: +27 11 2820000
DID: +27 11 2823063
Fax: +27 11 282 0007
Email: conference@hisandton.co.za
The course fee does not include accommodation or travel costs. It is recommended to book the hotel rooms early as there are only limited rooms available at discounted corporate rate. Kindly contact the following for reservation:
TBA
Please quote Project Portfolio Management Organised by Neoedge to enjoy Corporate Rate.
Please enter the following information for each delegate. All fields marked with an asterisk are required. Upon receiving your submission, we will contact you within one working day to confirm your participation.
Event Name: PROJECT PORTFOLIO MANAGEMENT WORKSHOP
Venue: JOHANNESBURG, SOUTH AFRICA
Dates: 19-22 AUGUST 2013