X
4th Annual Africa Gas & LNG Summit 2013

Main Conference 03 - 04 September 2013,
Pre-conference Workshop 02 September 2013,
Post-conference Workshop 05 September 2013
Maputo, Mozambique,



Moving forward with LNG investments, planning, construction and exports as well as manpower development for the local market
Neoedge is proud to announce the succession of the last 3 years of Africa Gas & LNG Summit in the South Africa and Mozambique. This year brings you the second phase of the Mozambique LNG Series focusing on local manpower development and education, utilization of investments strategically, reducing risk of cost overruns and delays as well as construction risk, strengthening safety and security of LNG development and supply, creating solid infrastructure for LNG progression, midstream-LNG, LNG for merchant ships, as well as the dynamic of changes for buyers and sellers. Our decision to re-host in Mozambique came after much demand to acquire a platform to identify the growth and dynamic of changes that are currently ongoing in the region.
The summit will feature key gas & LNG experts from the Africa and global arena – sharing expert insights and analysis of best practices for LNG construction, regulatory movements, economics of LNG, investments in a growing market, manpower education as well as curbing risk involved for these developments.
What you can expect from the Africa Gas & LNG Summit 2013:
Stand alone case presentations by top notch speakers from various emerging and established gas & LNG players in the Africa and global arena
Interactive Panel Discussions of key themes
Open Questions & Answer with delegates
Pre and Post Conference Workshops on September 2 & 5
Networking platform for Regional and International Gas & LNG Players
Exhibition area
Cocktail Reception
Lucky Draw at the end of Main Conference
Awards for Best Speaker, Best Delegate & Chairperson
Past Attendees to Neoedge's Africa Gas & LNG Summit includes:
Angola LNG
Sub161
Consolidated Contractors Company
Siemens AG Germany
KfW IPEX-Bank
Haldor Topsoe A/S
TAQA GAS Division, Egypt
Energy Commission, Ghana
Mitsui & Co., Ltd
Capital Star Steel SA
GLM – Gabinete Legal Mocambique LDA
Couto Graca & Associados
OPWAY Mozambique Engenharia LDA
Pimenta, Dionisio & Associados
OSEL – Odebrecht Serviços no Exterior Lda.
Deloitte & Touche (Mocambique) Lda
Cimentos De Mocambique, S.A.
Barloworld Equipamentos Mozambique Limitada
Companhia Mocambicana de Hidrocarbonetos
Eni East Africa S.p.A
IGEPE – Instituto de Gestão das Participações do Estado
Petromoc
Royal Danish Embassy
ENGCO Group
ENH – Empresa Nacional de Hidrocarbonetos
SGS Mocambique LDA
Sasol Petroleum Temane
Aurecon Mozambique Limitada
Empresa Mocambicana de Seguros (EMOSE)
Sasol Petroleum Temane
Barclays Bank Mocambique SA
Eni East Africa S.p.A
International Finance Corporation
Banco Comercial e de Investimentos (BCI)
Ernst & Young Mozambique
Ministry of Energy, Mozambique
Banco Comercial e de Investimentos (BCI)
Embaixada Da Federacao Da Russia
International Monetary Fund, Mozambique
Prime Minister Office, Republic of Mozambique
Anadarko Petroleum, Mozambique
National Institute of Petroleum (INP), Mozambique
Standard Bank, South Africa
Couto, Graça & Associados, Mozambique
Aon Mozambique
CENFIM
Partex Services Portugal
Vieira de Almeida & Associados – Sociedade de Advogados
Accenture, Consultores de Gestão, S.A.
GALP Energia, Portugal
M&P Exploration Production (T) Ltd
Energy & Water Utilities Regulatory Authority (EWURA)
DB Shapriya Engineering & Construction
Wentworth Resources Limited, Tanzania
Sojitz Corporation
Statoil UK
INPEX Corporation
REDfour Security Group Ltd
GL Noble Denton, UK
The Energy Contract Company Ltd, UK
Gasfin Developments, United Kingdom
Kentz (Pty) Ltd
Sasol Shared Services – ROMPCO (Republic of Mozambique Pipeline Company)
Linde Process Plants
PetroSA
Edward Nathan Sonnenbergs
Nedbank Limited
ThyssenKrupp PDNA Engineering
Sasol Gas
Intershore-Africa (Pty) Ltd
Siemens Ltd
African Oxygen Limited
Safripol (Pty) Ltd
Fieldstone
South African National Energy Development Institute (SANEDI)
SGS South Africa (Pty) Ltd
Deloitte Consulting (Pty) Ltd
SAMSA
Fundo Fomento A Pequena Industria
Industrial Development Corporation
Ministere des Hydrocarbures
Ministry of Energy
Parliament of South Africa
Petroleum Agency SA
Sal & Caldeira Advogados Limitada
Sasol Infrachem
Sasol New Energy Holdings
SGS Emoyeni Qualitest (Proprietary) Limited
Statoil Oil & Gas Mozambique
ALNAFT
Angola LNG Limited
Couto, Grace & Associate Law Firm
Eduardo Mondlane University
Electricity Company of Ghana
Electricity Control Board (Namibia)
Eskom
Eskom Holdings SOC Limited
Luke & Associates
National Petroleum Corporation of Namibia (Pty) Ltd
Orbital & Oranges Nigeria Limited
Petromoc, SA
Power Holding Company of Nigeria Plc
Pricewaterhouse Coopers
Societe Nationale D'Electricite
Sumitomo Corporation
Vale Mozambique
Volta River Authority
Absa Capital
Ayedan Global
DelArz Projects Pty Ltd
Afromead
Department of Energy
Equity Bank Limited
Shell Markets (M.E.) Ltd
University of Western Cape
Webber Wentzel
Live interviews by CNBC Africa for selected speakers and delegates of 2nd Annual Africa Gas & LNG Summit 2011 which was held in Johannesburg in July 2011.

Mr Soji Awogbade, Aelex on Regional Roundup, CNBC Africa

Mr Kofi Ellis, Volta River Authority on Beyond Markets, CNBC Africa

Mr Sandeep Kohli, International Finance Corporation on Regional Roundup, CNBC Africa
Live interviews by CNBC Africa for selected speakers and delegates of 3rd Annual Africa Gas & LNG Summit 2012 which was held in Maputo, Mozambique in September 2012.

Mr Arsenio Mabote, National Institute of Petroleum on Open Exchange, CNBC Africa
Download the 3rd Annual Africa Gas & LNG Summit 2012 Post-Conference Report

The following key themes on Gas & LNG will be addressed in-depth with Case Studies:
Anticipating the dynamics of changes for buyers and sellers– who will be East Africa's focus for LNG exports
Japan, Korea and India's involvement in East Africa's LNG development and import plans
Utilizing investments strategically and beneficially for host country and investors – ensuring a win-win situation
Reducing risk of investing and financing LNG in a growing market as well as reducing cost overruns/escalation and delays – ensuring economies of scale
LNG production and economics of development - will gas prices be high enough for producers to recover investment costs
Creating solid infrastructure for LNG progressions
Ensuring creation of local job market for capital-intensive mega projects through education/manpower development – through transfer of knowledge that will heighten growth of skills
Minimizing construction risk, delays, cost and labor shortages through effective employment of qualified EPC contractors
Overcoming threats and strengthening safety and security of supply and LNG value chain development in Africa – prevention and measures
Observing gas and LNG as alternative resource for electricity generation
Technology and provision to enable cross-border trading through midstream LNG – LNG Shipping, safety and storage
LNG as a dominant fuel source for merchant ships
Examining patterns of oil pricing and its effects to global gas & LNG pricing today – is it possible to forecast gas and LNG pricing in the coming years?
Environmental impact assessment for onshore and offshore gas exploration – Life-cycle greenhouse gas analysis of LNG and implementation of gas flaring level policies for producers globally
Avoiding overlapping of land & natural resource property regimes in Southern African Development Community (SADC) region
Capitalizing on stranded gas reserves to secure energy supply as well as examining methods of exploitation
Mastering LNG Commercial Structuring and Operations – a case study
Common contracting issues as well as best strategies for contract negotiation from the buyers and sellers perspective – keeping to contractual commitments
Identifying the key commercial issues and solutions of downstream LNG
Performance monitoring applications and measurements for gas and LNG facilities
Regulatory evolution, trends and uncertainty – current state and prospects of gas & LNG in Africa
Importance of strategic and successful partnership for long term gas and LNG developments
LNG import versus gas pipeline import
LNG Distribution and comparison with other fuels in terms of efficiency and pricing
PRE-CONFERENCE WORKSHOP ON 02 SEPTEMBER 2013 – "THE ROLE OF LNG/GAS IN POWER GENERATION"
Workshop Outline:
Module 1: The role of gas in the power market & the impact of unconventional gas
Module 2: Gas-to-Power Technologies
Module 3: Power Generation Economics
Module 4: The contribution of gas fired generation in system planning
POST-CONFERENCE WORKSHOP ON 05 SEPTEMBER 2013 – "LNG CHALLENGES & OPPORTUNITIES"
The workshop is designed to address developments in the LNG business and the changes that are shaping the future. The first part examines the technical and commercial challenges to developing new projects and the second the market opportunities.
For full agenda, please email us your detailed contact information to rilla.eas@neo-edge.com
Please indicate subject title "4th Annual Global Gas & LNG Summit 2013″.
Connect with us through LinkedIn
LinkedIn Group Name: Global Gas & LNG Summit Series
Click here to join our group!
Download the 3rd Annual Africa Gas & LNG Summit 2012 Post-Conference Report

*****************************************************************************************************************************************************
We are calling interested speakers as well as expert panellists to submit their paper proposal in relevant areas / topics in the gas & LNG field. We are seeking limited speakers with special emphasis to established and emerging gas & LNG buyers and sellers. We also welcome speakers from NOC, IOC, Independent E & P, Government Bodies, Power Generation / Utilities Companies and selected Service Companies. Interested speakers and expert panellists can submit their paper proposals in relevant areas / topics in the gas & LNG field in the following format: 

Topic Title:
3-5 Bullets of Major Points:
Abstract of Presentation:
Photo & Bio of the Speaker:
(Presentations should be deliverable in 30 minutes)
Abstracts or Workshop Proposals should include name, company address, direct telephone numbers as well as e-mail address of the contact author. Please note only shortlisted proposals shall be notified via email.
For further information on speaking opportunities or to submit proposals, please contact:
Rekha Kaur
Conference Manager
Tel: +65 6557 9207
Main: +65 6557 9166
Fax: +65 6557 9188
Email: rekha@neo-edge.com
Download the 3rd Annual Africa Gas & LNG Summit 2012 Post-Conference Report

Who should Attend
President, Managing Director, Director, General Manager, Manager, Chief Financial Officers and Head of
Government Officials
Operations
Business Development
Strategic Planning & Business Unit
Projects Development & Engineering
Buyers, Sellers & Distributors
Finance & Investment Officers
Technology Officers
Partners & Investors
Legal Department
Price Analyst
Research & Development Department
Risk Analyst
Commercial Department
Production / Plant / Equipment
Arbitrators
Contractors
Safety & Security
Traders and Trade Organizations
Service Companies
From various industries and sectors including
Government Bodies & Regulatory Bodies
National Oil Corporation
International Oil Corporation
Independent Exploration & Production Companies
Energy Consulting Firms
Power Generations Company / Utilities Companies
Consultants, Research Firms, Law Firms and Academics
Logistic, Transportation & Infrastructure Companies
Service Companies
Download the 3rd Annual Africa Gas & LNG Summit 2012 Post-Conference Report

Learn from expert practitioners and high profile delegates in the global gas & LNG market today!
NEOEDGE is proud to announce its 4TH ANNUAL AFRICA GAS & LNG SUMMIT 2013  on the 3rd and 4th September 2013 in Maputo, Mozambique. We will be exploring in-depth insights of major domestic and international markets addressing the best practices for LNG construction, regulatory movements, economics of LNG, investments in a growing market, manpower education as well as curbing risk involved for these developments. This summit will also serve as a platform for all national, international and independent companies to network and share business ideas and experiences.
Recognizing such emerging business potentials and pressing challenges, the Africa Gas & LNG Summit 2013, carefully researched and organized by Neoedge in Singapore, will provide all local and international companies an in-time and efficient platform of learning, networking and partnership building for your corporate advantage in the increasingly vibrant and fierce market.
Testimonials from Past Global Gas & LNG Summit's participants
"Quality of events like this one elevates everybody's know-how and you can only learn and grow attending to it"
-Business Unit Manager, AON Insurance Brokers, Mozambique
"A very well organized conference, with very good classes of speakers covering all the matters that the participants have interest"
-Director, CENFIM, Portugal
"This was a very good conference with top notch speakers from all over the world. I had an opportunity to network, share ideas and discussions with the best minds in the oil and gas industry"
- Senior Business Analyst, PetroSA, South Africa
"It was an important informative conference right on time. The game changer discoveries in Mozambique"
- Senior Manager PMO, Sasol Petroleum International, South Africa
"Well organized event"
- Gas Transmission Manager / Engineer, Energy & Water Utilities Regulatory Authority, Tanzania
"The quality of presentations in terms of depth and breath of topics was amazing and very informative"
–Board Member, Energy & Water Utilities Regulatory Authority, Tanzania
"Neoedge organize great speakers in which all speakers performed great research. Neoedge's choices of locating the seminar are adequate and easily available"
-Director of Coal & Gas Policy, Department of Energy, South Africa
"Event was educational and well organised"
-Gas to Power Coordinator, Power Holding Company of Nigeria
"The LNG/Gas Summit provided an excellent platform for stakeholders in the energy industry to share information and engage dialogues"
-Economist, ECB Namibia
"It was a very valuable opportunity to exchange experiences and improve skills regarding LNG and related matters"
–Senior Associate, Sal & Caldeira Advocados, Mozambique
"Neoedge has invested in the future"
–Head of Corporate Banking, Equity Bank, Kenya
"Neoedge confirms their communication networking and communication skills during the organization of the conference"
-Divisional Manager, Electricity Company of Ghana
"Neoedge is an event organizing firm that brings together various experts to deliver a seminar that satisfies to a large expectation of participants"
–Divisional Manager for Contracts and Way Leaves, Electricity Company of Ghana
"Neoedge puts together various experts that delivers thought-provoking seminar/conference"
-Divisional Manager for Contracts and Way Leaves, Electricity Company of Ghana
"Quite well rounded summit – covers the current issues"
–Senior Advisor, ESKOM South Africa
"The conference was successfully organized in terms of presenters and presentation, even meals"
–SNEL, DRC
"Neoedge workshops are detailed, properly articulated, well delivered in locations of good ambience. Recommended for industry experts"
-General Manager, Power Holding Company of Nigeria
Download the 3rd Annual Africa Gas & LNG Summit 2012 Post-Conference Report

Delegate Fee
Please contact us at enquiry@neo-edge.com or customer service hotline at +65 6557 9166 for details.
Payment Terms
Payment must be made within 5 working days upon your registration in order to guarantee your seat. All payments must quote the delegate name and event code.
Payment can be made via the following ways:
Cheque
Made payable to NeoEdge Pte. Ltd.
Credit card
We accept Mastercard, Visa and American Express
Bank Transfer
Please refer to the Invoice for our Bank A/C detail.

All bank charges to be borne by payer. Please ensure that NeoEdge receives the full invoiced amount.
Unpaid registrations will be billed 40% of the registration fee if you do not attend the event. A complete set of the conference documentation in CD-Rom will be post to you.
Substitutions & Cancellations
Should you be unable to attend, you may substitute delegates at any time before the event at no extra charge. Alternatively, you may choose to credit the full value of your registration towards another NeoEdge event for up to 18 months from the date of issuance. No refunds will be available for cancellations.
Download the 3rd Annual Africa Gas & LNG Summit 2012 Post-Conference Report

The 4th Annual Africa Gas & LNG Summit 2013 is a high profile conference designed for government officials, global and local directors and senior executives, professionals, thought leaders and innovators from the gas & LNG sector to convene for business discussions, sharing experiences, exchanging ideas and establishing new relationships. Sponsors are provided with an opportunity to capitalize on this global event to send their message across their target audience, to reinforce brand visibility and thought leadership and demonstrate expert solutions.
We can assist your objectives with our sponsorship and exhibition packages which can be tailored to suit your marketing and business strategies.
We generally offer 6 main types of Sponsorship Packages:
Diamond Sponsor (1 opportunity)
Platinum Sponsor (1 opportunity)
Emerald Sponsor (1 opportunity)
Sapphire Sponsor (1 opportunity)
Luncheon Sponsor (1 opportunity)
Cocktail Sponsor (1 opportunity)
Exhibition Sponsor (5 opportunities)
Giveaway Bag Sponsor (1 opportunity)
Coffee Break Sponsor (3 opportunity) 
Badges Sponsor (1 opportunity)
David Lee
Head of Business Development
DID: +65 6557 9174
Main: +65 6557 9166
Mobile: +65 9788 6984
Fax: +65 6557 9188
Email: david@neo-edge.com
SAPPHIRE SPONSOR
ACCENDO is, par excellence, a partner for organizations development. For that purpose, it has interlocutors with profound knowledge of local reality, cultures and it adapts its approach to that reality. This allows ACCENDO to overcome barriers and achieve its client's objectives, both in the launching of new businesses, development and expansion of existing ones.
We possess extensive experience in technological projects related to training in Angola, from the construction and equipping stages of technological and training centers for various specialties and fields, up to their organization and management, as well as the undertaking of training and consulting services in a wide array of areas.
We have a team of experts specialized in assessing the needs of companies and proposing training plans, as well as organizing and conducting training in various areas based on those needs, and a team in providing industrial mechanic services, capable of working both onshore and offshore.
Download the 3rd Annual Africa Gas & LNG Summit 2012 Post-Conference Report

We partner with leading publications, online media and associations etc in relevant sectors to achieve win-win results. Our extensive marketing campaigns will ensure you impress the right players at the forefront of the latest industry advancements and expand your business territory.
For more information on media partnership, please contact:
Rilla Eas
Senior Marketing Manager
Tel: +65 6557 9183
Main: +65 6557 9166
Fax: +65 6557 9188
Email: rilla.eas@neo-edge.com
OFFICIAL MEDIA PARTNERS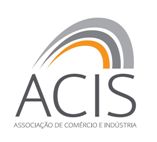 ACIS is a Mozambican business association counting among its members a number of the leading players in the hydrocarbon sector as well as down-stream actors. The association provides information, advocacy and networking services. ACIS has recently launched an online procurement platform for Mozambique, called INBID. For further details on the platform, ACIS' member companies and other services please visit www.acismoz.com.
Africa Monitor is internationally recognised as providing essential information for anyone doing business in, or with Africa. The publication provides subscribers with systematic political risk assessment, economic forecasts and business analysis for every country across the region. Published by Business Monitor International, the emerging market specialists, Africa Monitor is broken down into four sub regional publications, of which any combination can be subscribed to. The Middle East and Africa Monitor website http://www.meamonitor.com/ includes ALL the content from the publications, a 24-month archive, and gives the added flexibility of exploring that content by country, topic or keyword. Our publications are subscribed to by over 50% of the Global Fortune 500 companies. Why not take the time to find out why? Click here to visit http://www.meamonitor.com/ for a FREE trial.
Africa Oil & Gas, the upstream briefing on the deepwater, shallow and onshore opportunities to be found throughout Africa. Africa Oil & Gas will give you not only the latest upstream news but also hard-hitting analysis of the far-reaching political and financial implications which determine your company's success in this high risk region. Africa Oil & Gas will be delivered to your desk every two weeks packed with news and business opportunities from the entire African region, including the world's no.1 hotspot – West Africa. Our in-country correspondents and journalists in London, Houston, Lagos, Luanda, Algiers, Abidjan, Cairo and Cape Town will keep you in the picture and ahead of the competition.

Club of Mozambique, the largest and most read free online publisher in country, provides the gateway to just about everything that you need to know to work productively and live enjoyably in Mozambique. Begin your day with the early morning editions of Daily News Updates and Moçambique Hoje, focusing on business, investment and socioeconomic happenings. Mid-week, The Investor provides a broad sweep of the past week's top stories from across the country and around the region. For after work leisure and travel, Club of Mozambique will help you explore the capital Maputo's culture and arts scene with a handy guide and review — Living in Maputo. For out of town escapes, The Mozambican Traveler is your perfect monthly companion from beach to bush all over this fabulous country.

The Strategist Private Limited is an established publishing house and consultancy with its core strength rooted in Asia's oil, gas, power and petrochemical industries. We have offices in Vancouver and Calgary, Canada to better serve our customers in the oil, gas, power, engineering, environmental and renewable energy industries.
Founded in 1993, Singapore-based The Strategist produces the EnergyAsia stable of publications. They include:
EnergyAsia Daily on www.EnergyAsia.com
EnergyAsia Report, monthly publication
Renewables Report, monthly report focusing on climate change, solar power, wind power, hydro and biofuels.
Energy Map of Singapore & Johor, Energy Map of China and many other maps
Contact: Admin@EnergyAsia.com
Menas electronic publications provide cutting edge news and analysis of political, strategic and security issues in the emerging markets of the Middle East, Africa, the FSU, Southeast Asia and Latin America. Our publications' portfolio is client-driven, and aims to help IOCs, governments and international agencies understand the critical developments within the commercial stratosphere, and identify the risks and opportunities in these important but challenging environments.
Petroleum Africa is the world's leading monthly magazine dedicated to providing in-depth upstream and downstream coverage of key issues affecting the fast-paced oil and gas industries of Africa, the last great exploration frontier. Its broad-based coverage and analysis of current activities provides you with the latest news, an African country focus, exclusive interviews, technology updates, company profiles, and essential political reviews from the world's top energy players.
And for daily news from the continent www.petroleumafrica.com offers the latest information as it happens, along with an event calendar, country reports, industry links, and access to Petroleum Africa magazine articles.
Worldoils is a company that combines the power of marketing as well as the in-house expertise for the Oil, Gas, Offshore and the Maritime industries. Worldoils' web portal www.worldoils.com has become a truly central platform for visitors who need information regarding oil and gas products and services, research, training, conferences, news and events as well as a popular advertising base for providers of Oil, Gas, Marine and Offshore services. Worldoils has also launched the jobs system and a marketplace. In the recent months, Worldoils has strengthened its position as a fast developing central place for buying and selling of land rigs, offshore rigs, barge rigs and other oilfield and subsea equipment.
Download the 3rd Annual Africa Gas & LNG Summit 2012 Post-Conference Report

This event will be held in Radisson Blu Hotel Maputo from 02 to 05 September 2013.
We recommend our delegates to book the hotel rooms early as there are only limited rooms available at Corporate Rate. Kindly contact the following for reservation.
Radisson Blu Hotel Maputo
Avenida da Marginal, Maputo, Mozambique
PO Box 1104, Maputo, Mozambique
Ivone Manuel
Meetings & Events Sales Coordinator
General: +258 21 242400
DID: +258 21 242400
Fax: +258 21 24 24 01
Email: ivone.manuel@radissonblu.com
Please quote 4th Annual AFRICA Gas & LNG Summit 2013 by Neoedge when you book to enjoy the Corporate Rate. Thank you!
Download the 3rd Annual Africa Gas & LNG Summit 2012 Post-Conference Report

Event Name: 4th Annual Africa Gas & LNG Summit
Venue:Maputo, Mozambique
Dates: 02 – 05 September 2013