X
4th Annual Global Gas & LNG Summit 2014

12– 15 May 2014
Hilton Trinidad Hotel & Conference Centre, Port-of-Spain, Trinidad & Tobago,

4th Annual Global Gas & LNG Summit 2014
Main Conference: 13 – 14 May 2014
Pre-conference Workshop: 12 May 2014
Post-conference Workshop: 15 May 2014
Port-of-Spain, Trinidad & Tobago

- Diversifying dynamics of LNG demand & supply trade and economics of development -

GGLNG2014 (The 4th Annual Global Gas & LNG Summit 2014) will be hosted in Port-of-Spain, Trinidad & Tobago from the 12th to 15th May 2014. Neoedge is proud to announce the succession of the last 3 years of Global Gas & LNG Summit in the United Arab Emirates and Trinidad & Tobago. This year brings you the second phase of the Trinidad & Tobago LNG Series focusing on the dynamics of trade, spot markets, KPIs for LNG operations, economics and technologies of LNG facilities, regulation and nationalism trends, gas/LNG for electricity generation, monetizing stranded gas through small to mid scale LNG, contracts and gas pricing. Our decision to re-host Trinidad and Tobago came after much demand to acquire a platform to identify the growth and dynamic of changes that are currently ongoing in the region.

The summit will feature key gas & LNG experts from the Americas and global arena – sharing expert insights and analysis of best practices for LNG construction, regulatory movements, economics of LNG, investments in a growing market, manpower education as well as curbing risk involved for these developments.

What you can expect from the Global Gas & LNG Summit 2014:
Stand alone case presentations by top notch speakers from various emerging and established gas & LNG players in the Americas and the global arena
Interactive Panel Discussions of key themes
Open Questions & Answer with delegates
Pre and Post Conference Workshops on May 12 & 155
Networking platform for Regional and International Gas & LNG Players
Exhibition area
Cocktail Reception
Lucky Draw at the end of Main Conference
Awards for Best Speaker, Best Delegate & Chairperson
Live interviews by CNBC Africa for selected speakers and delegates of 2nd Annual Africa Gas & LNG Summit 2011 which was held in Johannesburg in July 2011.

Mr Soji Awogbade, Aelex on Regional Roundup, CNBC Africa

Mr Kofi Ellis, Volta River Authority on Beyond Markets, CNBC Africa

Mr Sandeep Kohli, International Finance Corporation on Regional Roundup, CNBC Africa
Live interviews by CNBC Africa for selected speakers and delegates of 3rd Annual Africa Gas & LNG Summit 2012 which was held in Maputo, Mozambique in September 2012.

Mr Arsenio Mabote, National Institute of Petroleum on Open Exchange, CNBC Africa
Live interviews by CCN TV6 for selected speakers and delegates of 3rd Annual Global Gas & LNG Summit 2013 which was held in Port-of-Spain, Trinidad & Tobago in June 2013.

Mr Roland Fisher, Gasfin Development on Morning Edition, CCN TV6
The following key themes on Gas & LNG will be addressed in-depth with Case Studies:
US shale revolution and it's affects on Trinidad & Tobago – how spot markets diversifies exports to Asia, South America and Europe and its effects on commercial pricing
Role of Trinidad & Tobago in global gas & LNG market – observing demand and supply trade movements
KPIs for LNG facility operations in Trinidad & Tobago and the global arena
Regulation and nationalism trends and ways forward for LNG developments
Government's role in encouraging sustainable investments and financing of new opportunities/projects – what are the LNG projects financing challenges ahead
Creating economies of scale for large capacity LNG facility – an International Oil Corporation's perspective
Studying the economics of Small to Mid Scale LNG plants to meet local and regional energy requirements
Capitalizing, commercializing and monetizing stranded gas and flare gas for a sustainable economic growth
Project economics and risk management for local and international LNG supply chain
Power generation economics, technologies, regulations and policies as well as the future of gas to power generation
Powering fleets/ships using LNG and its benefits – environment implications, cost and regulations – defining the difference with other fossil fuels
Developing Floating Storage and Regasification Vessel – converting power generation from high-cost, high-emissions imported oil to cost-effective, cleaner burning natural gas
Identifying new transport and infrastructure solutions to the global gas & LNG demands
Diversifying countries energy fuel mix with LNG – keeping environment in mind and creation of jobs
Financing structures and experiences on structuring deals on gas and LNG projects – a case study
Examining legal and commercial issues surrounding investment of gas & LNG projects
Feasibility studies for the selection of suitable technologies for new terminals/expansions
Examining patterns of oil pricing and its effects to global gas & LNG pricing today – is it possible to forecast gas and LNG pricing in the coming years?
Environmental impact assessment for onshore and offshore gas exploration – Life-cycle greenhouse gas analysis of LNG and implementation of gas flaring level policies for producers globally
Securing long-term LNG supply contracts for a sustainable gas for power generation and closing the gap between energy needs and supply as well as its decision making process
Analysis of key indications of energy generation, fuel and price
Unconventional gas vs conventional gas
Pre-Conference Workshop on 12 May 2014
To be advised
Post-Conference Workshop / Site Tour on 15 May 2014
To be advised
For the full agenda, please email us your detail contact information to rueburn@neo-edge.com. Please indicate subject title "4th Annual Global Gas & LNG Summit 2014″.
Connect with us through LinkedIn
LinkedIn Group Name: Global Gas & LNG Summit Series
Click here to join our group!
Opening Address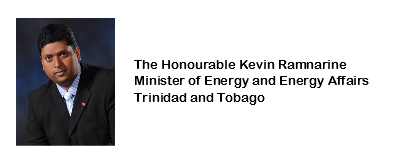 Keynote Address
Global Panel of Speakers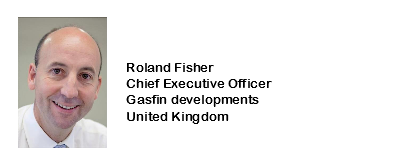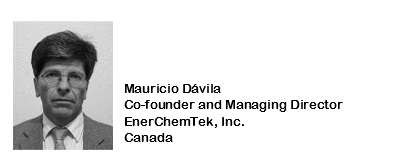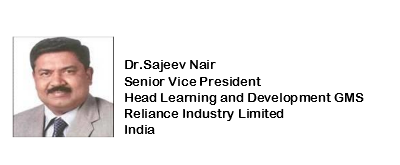 NOTE* For individual bio of speakers, please mouse-over their profile picture.
We are calling interested speakers as well as expert panelists to submit their paper proposal in relevant areas / topics in the gas & LNG field. We are seeking limited speakers with special emphasis to established and emerging gas & LNG buyers and sellers. We also welcome speakers from NOC, IOC, Independent E & P, Government Bodies, Power Generation / Utilities Companies and selected Service Companies. Interested speakers and expert panelists can submit their paper proposals in relevant areas / topics in the gas & LNG field in the following format:
Topic Title:
3-5 Bullets of Major Points:
Abstract of Presentation:
Photo & Bio of the Speaker: (Presentations should be deliverable in 30 minutes)
Abstracts or Workshop Proposals should include name, company address, direct telephone numbers as well as e-mail address of the contact author. Please note only shortlisted proposals shall be notified via email.
For further information on speaking opportunities or to submit proposals, please contact:
Lesley Shao (Ms)
Conference Manager
Tel: +65 6557 9207
Main: +65 6557 9166
Fax: +65 6557 9188
Email: lesley@neo-edge.com
Who Should Attend
President, Managing Director, Director, General Manager, Manager, Chief Financial Officers and Head of
Government Officials
Operations
Business Development
Strategic Planning & Business Unit
Projects Development & Engineering
Buyers, Sellers & Distributors
Finance & Investment Officers
Technology Officers
Partners & Investors
Legal Department
Price Analyst
Research & Development Department
Risk Analyst
Commercial Department
Production / Plant / Equipment
Arbitrators
Contractors
Safety & Security
Traders and Trade Organizations
Service Companies
From various industries and sectors including
Government Bodies & Regulatory Bodies
National Oil Corporation
International Oil Corporation
Independent Exploration & Production Companies
Energy Consulting Firms
Power Generations Company / Utilities Companies
Consultants, Research Firms, Law Firms and Academics
Logistic, Transportation & Infrastructure Companies
Service Companies
Past Attendees to Neoedge's Global Gas & LNG Summit includes:
AES Dominicana
Atlantic, Trinidad & Tobago
Centrica Energy
Citibank (Trinidad & Tobago) Limited
Clifford Chance US LLP
EcoEléctrica, Puerto Rico
Empresa de Generación Eléctrica, S.A. (EGESA), Panama
EWURA, Tanzania
Gasfin Developments S.A., United Kingdom
Global Business Reports for Chemical Week Magazine Trinidad & Tobago
PDVSA INTEVEP, Venezuela
IPA Energy + Water Economics, United Kingdom
Lennox Offshore Services Limited, Trinidad & Tobago
Ministry of Energy and Energy Affairs, Trinidad & Tobago
Ministry of Energy and Mining – Energy Division, Jamaica
Ministry of Mines and Energy, Colombia
National Energy Corporation of Trinidad & Tobago Limited
NV GEBE, Netherlands Antilles
Office of Utilities Regulation, Jamaica
Osinergmin, Peru
Petroleum Company of Trinidad & Tobago Limited
PowerGen, Trinidad & Tobago
Puerto Rico Electric Power Authority, Peru
Puma Energy, Peru
Reliance Industries Limited India
Repsol, Spain
Repsol LNG Peru
Seaboard Power / Transcontinental Capital, Dominican Republic
SVITZER Caribbean Ltd, USA
The National Gas Company of Trinidad & Tobago
Trafigura Pte Ltd, Switzerland
Transmission Electrica SA, Panama
Trinidad & Tobago Convention Bureau Tourism Development Company Limited
Trinidad & Tobago Electricity Commission
Trinidad and Tobago Unit Trust Corporation
Trinity Power Limited, Trinidad & Tobago
University of Trinidad & Tobago
Utilities Aruba
Waller Marine, Inc, USA
Wartsila, Trinidad & Tobago
Worley Parsons Trinidad Limited
Abu Dhabi Gas Liquefaction Co Ltd (ADGAS)
Abu Dhabi National Energy Company PSJC "TAQA"
Al Tamimi & Company
Bitolk Engineering Company Limited
Bloomberg
Borkir International Company Limited
CEPSA, Spain
CMX Caspian and Gulf Consultants Ltd
ConocoPhillips International
Det Norske Veritas, UAE
Dolphin Energy Limited
Dow Jones
EconGas
ECOWAS Commission
Egyptian LNG
Electricity Generating Authority of Thailand
Excelerate Energy
Fluor Corporation, USA
Gas Exporting Countries Forum
Gas Natural Fenosa, Spain
Genser Power Ghana Limited
GLNG Operations Pty Ltd
GL Noble Denton, UK
World Bank / Global Gas Flaring Reduction (GGFR)
Gas Exporting Countries Forum
Genser Power Ghana Limited
Global Strategy Consulting Pte Ltd
KEMA Nederland B.V.
Kot Addu Power Company Ltd
Lamprell Energy
LXL LLP, UK
Ministry of Oil & Gas Oman
Ministry of Petroleum and Natural Resources, Government of Pakistan
Ministry of Petroleum, Department of International Affairs and Commerce, Iran
Ministry of Petroleum Industries, Sri Lanka
MOL Pakistan
National Grid UK
NERSA, South Africa
Nigeria LNG Limited
Nigerian National Petroleum Corporation (NNPC)
National Petroleum Investment Management Services (NAPIMS)
National Iranian Oil Company (NIOC)
O.T. Otis Engineering
OLT Offshore LNG Toscana S.p.A.
Oman Shipping Company S.A.O.C.
RWE Supply and Trading GmbH, UAE
Petrofac International
PGNiG, Norway
Platts
PT Badak NGL, Indonesia
PT Nusantara Regas, Indonesia
PT Pertamina (Persero), Indonesia
PT PLN (Persero), Indonesia
PTT Public Company Limited
Qalhat LNG, Oman
Qatargas Operating Company Limited
Saif Power Limited
Saudi Arabian Oil Company (Saudi Aramco)
Shaw Consultants International
Shell Markets (Middle East) Ltd
Shell, UAE
Simmons & Simmons
Sui Northern Gas Pipelines Limited, Pakistan
The Energy Contract Company
Tosha Petroleum (K) Ltd, Kenya
UAE Ambassador
Volta River Authority, Ghana
Woodside Energy Ltd
Zorlu Dogal Gaz
Learn from expert practitioners and high profile delegates in the global gas & LNG market today!
NEOEDGE is proud to announce its 4TH ANNUAL GLOBAL GAS & LNG SUMMIT 2014 on the 13th and 14th May 2014 in Port of Spain, Trinidad & Tobago. This summit is the successor to the 3RD ANNUAL GLOBAL GAS & LNG SUMMIT series held in Port-of-Spain in 2013. We will be exploring in-depth insights of major domestic and international markets addressing the best strategies, approaches, techniques, innovations as well as the current and future market of gas & LNG in the recent economic, social, environmental and political conditions. This summit will also serve as a platform for all national, international and independent companies to network and share business ideas and experiences.
Recognizing such emerging business potentials and pressing challenges, the Global Gas & LNG Summit 2014, carefully researched and organized by Neoedge in Singapore, will provide all international and local companies an in-time and efficient platform of learning, networking and partnership building for your corporate advantage in the increasingly vibrant and fierce market.
"Neoedge has provided the opportunity for sharing oil and gas and LNG knowledge in a global context"
- Commercial Analyst, Atlantic Trinidad & Tobago
"Excellent Work"
- Strategic Business Development Executive, Lennox Offshore Services Limited, Trinidad & Tobago
"A value added summit on a value added topic"
- Managing Director, Utilities Aruba
"The summit was very organized and the ambience was excellent"
- Engineering Professional, PDVSA INTEVEP, Venezuala
"The LNG Master Class provides brilliant insight on the LNG technology and commercial chain"
- Gas Regulation Advisor, NERSA, South Africa
"I attended two courses organized by Neoedge and both were worth attending as the contents, presentations and arrangements were remarkable
- Senior General Manager, Sui Southern Gas Company, Pakistan
"LNG eye opener. Indeed it was interesting and worth participating"
- Gas Trader, Borkir International, Nigeria
"This course optimally provided me knowledge of LNG operations and management that will help me to understand the background of party I will negotiate with when purchasing LNG"
- Senior Manager, Indonesia State Electricity Company
"I have attended events organized by Neoedge which have been quite educative especially the workshops. The trainers were very competent and knowledgeable"
- Senior General Manager, Sui Southern Gas Company, Pakistan
"A wonderful conference with carefully selected speakers. It was an amazing 2 days."
– Petroleum Engineer, NNPC NAPIMS, Nigeria
"Very interesting and worldwide experience."
– Commercial Manager, OLT Offshore LNG Toscana, Italy
"They were excellent!"
– Director Coal Gas Policy, Department of Energy South Africa
"A good and comprehensive conference which allow participants to interact with the trainer and fellow participants."
– Project Development Manager, Genser Power, Ghana
"My attending this conference has greatly enriched my understanding of the dynamics of Gas and LNG in the global economics. It is very rewarding."
– Technical Advisor, NNPC-NAPIMS, Nigeria
"Neoedge has been wonderful in providing key knowledge and skills to the natural gas and LNG industries."
– Anonymous
"This was excellent participatory summit. I would recommend it to all those involved in LNG."
- GM Regulation, ECB
"The company was prepared to consider pricing options that made it possible to attend and is most appreciated."
– Manager, Banzi Geotechnics
"This is my first encounter with Neoedge and they have been wonderful with their organizational skills & hospitality"
- NNPC
"You are a client oriented business system."
– DM Reservoir Management
"The workshop was great and highly informative"
– GM, ECB
"This exposes Neoedge as an experience company in organizing beneficial workshops / seminars & courses for the oil & gas industry."
- GM Materials, NAPIMS
"The Africa Gas & LNG was well package with good industry facilitators. Very educational for Africa Gas & LNG operation and government policy formulation."
- Chief Project Engineer, NNPC/NAPIMS
"It has been a knowledge filled conference and it was worth while to attend."
– Engineer, iGas
"In-depth materials and relevant issues addressed on gas & power business in Africa."
- DM Plant Monitoring & Maintenance, NAPIMS
"This programme is well organized and very relevant to the operations of NNPC/NAPIMS. Please contact management for further participation."
- Chief Project Engineer, NNPC/NAPIMS
"Great conference and much information. Quality of speakers provided were very good."
- Compliance & Dispute Analyst, NERSA
Delegate Fee
Please contact us at enquiry@neo-edge.com or customer service hotline at +65 6557 9166 for details.
Payment Terms
Payment must be made within 5 working days upon your registration in order to guarantee your seat. All payments must quote the delegate name and event code.
Payment can be made via the following ways:
Cheque
Made payable to NeoEdge Pte. Ltd.
Credit card
We accept Mastercard, Visa and American Express
Bank Transfer
Please refer to the Invoice for our Bank A/C detail.

All bank charges to be borne by payer. Please ensure that NeoEdge receives the full invoiced amount.
Unpaid registrations will be billed 40% of the registration fee if you do not attend the event. A complete set of the conference documentation in CD-Rom will be post to you.
Substitutions & Cancellations
Should you be unable to attend, you may substitute delegates at any time before the event at no extra charge. Alternatively, you may choose to credit the full value of your registration towards another NeoEdge event for up to 18 months from the date of issuance. No refunds will be available for cancellations.
The 4th Annual Global Gas & LNG Summit 2014 is a high profile conference designed for government officials, global and local directors and senior executives, professionals, thought leaders and innovators from the gas & LNG sector to convene for business discussions, sharing experiences, exchanging ideas and establishing new relationships. Sponsors are provided with an opportunity to capitalize on this global event to send their message across their target audience, to reinforce brand visibility and thought leadership and demonstrate expert solutions.
We can assist your objectives with our sponsorship and exhibition packages which can be tailored to suit your marketing and business strategies.
Rueburn Liang
Marketing Manager
Tel: +65 6557 9230
Main: +65 6557 9166
Fax: +65 6557 9188
Email: rueburn@neo-edge.com
Event Supporters
The Trinidad & Tobago Convention Bureau is a one-stop shop for meeting planners seeking independent information and assistance on hosting conferences, meetings, and events.
Providing unbiased and professional advice and support, the Convention Bureau can act as a liaison between meeting planners and hotels, suppliers, tour operators, and local chapters of regional or international associations.
Website: www.gotrinidadandtobago.com
Official Endorsing Partner
Cedigaz is an international association dedicated to natural gas information, created in 1961 by a group of international gas companies and the Institut Français du Pétrole (IFP Energies Nouvelles). It is based near Paris. Cedigaz has more than 100 members in 40 countries. Cedigaz' goals consist in gathering, compiling and analysing worldwide economical information on natural gas, LNG and unconventional gas in an exhaustive and critical way. The information that Cedigaz deals with touches on all activities and aspects of the gas industry (exploration, reserves, production and processing, transportation, trade, storage, distribution and consumption of natural gas). Cedigaz diffuses the information in its periodic bulletins, surveys and online databases.
Website: www.cedigaz.org
Media Partners

Our 2014 edition commemorates our 12th Anniversary of the Trinidad & Tobago Energy Guide, the publication with numerous advertisers who have supported us since our first edition in 2001. The Energy Guide has firmly established itself as a directory that lists the companies that operate with the energy sector, their services, contact information for their companies and key personnel, including website and email addresses.
Major benefits of the Energy Guide include controlled distribution of 7,000 copies to specific companies and personnel to ensure that the users in Procurement, Materials and Services can contact relevant companies with comparative ease. All Foreign Embassies and Diplomatic Missions within Trinidad & Tobago receive copies of the Guide and supplies are "topped up" throughout the year.
Collect your copy at our office TODAY or check out our website www.energyguidett.com for more details.
Oxford Business Group (OBG) is a global publishing, research and consultancy firm, which publishes economic intelligence on the markets of Africa, the Middle East, Asia and Latin America.
OBG offers comprehensive analysis of macroeconomic and sectoral developments, including banking, capital markets, energy, infrastructure, industry and insurance.
OBG's acclaimed economic and business reports are the leading source of local and regional intelligence, while OBG's online economic briefings provide up-to-date in-depth analysis. OBG's consultancy arm offers tailor-made market intelligence and advice to firms operating in these markets and those looking to enter them.
Oil and Gas Insight provides subscribers with analysis, forecasts and company profiles on a country-by-country basis, covering the key trends impacting on global oil and gas markets.  The service includes online access to the very latest analysis and data, a searchable archive, and PDF access to the monthly regional Insight reports.
Published by Business Monitor International, the global market specialists, Oil and Gas Insight is broken down into five regional services: Asia, Western Europe, Emerging Europe, the Middle East & Africa and the Americas.
For further information please view our website: http://www.oilandgasinsight.com/ or call Tel: +44 (0) 20 7246 1403.
LatinNews has been at the forefront of respected political, economic, security and strategic analysis since 1967. LatinNews provides a comprehensive intelligence resource on 33 countries in Central America, Latin America and the Caribbean. LatinNews is the definitive intelligence source for serious LatAm professionals and academics worldwide. FREE ten-day evaluation is available at: http://www.latinnews.com/component/user/register.
LatinNews services include a presidential style Daily Briefing, a pan-regional Weekly Report (also published in Spanish), monthly Regional Reports (including Andean Group, Brazil & Southern Cone, Caribbean & Central America, and Mexico & Nafta), a monthly Economy & Business Report, a monthly Security & Strategic Review, bi-monthly Special Reports, and an online research and intelligence database.
Worldoils is a company that combines the power of marketing as well as the in-house expertise for the Oil, Gas, Offshore and the Maritime industries. Worldoils' web portal www.worldoils.com has become a truly central platform for visitors who need information regarding oil and gas products and services, research, training, conferences, news and events as well as a popular advertising base for providers of Oil, Gas, Marine and Offshore services. Worldoils has also launched the jobs system and a marketplace. In the recent months, Worldoils has strengthened its position as a fast developing central place for buying and selling of land rigs, offshore rigs, barge rigs and other oilfield and subsea equipment.
Voices of Leaders is a global business network for top executives to interact with other leaders while building company brand reputation at a local and international level.
We empower entrepreneurs, sme's and large businesses to succeed by providing customized business profiles – OBP – to boosts their business potential, build brand reputation, and increase business networking among members.
The OBP helps you announce opportunities, brand your company and find partners.
Clocate.com is a leading international directory for worldwide conferences and exhibitions. Clocate.com is equipped with a unique and comprehensive search that helps you find easily any event in any category or location.  Each event includes detailed information, like, description, dates, location, map, prices, link to the official event's  website and more…
If you search for a conference or exhibition in areas such as Industry and manufacturing, Health and medicine, Technology and IT, Business and finance, sciences, education, services (banking, insurance, tourism, Hospitality and more), government, environment, life style and arts, you'll find it in Clocate.com.
EIN News is the world leader in industry focused online news monitoring. Thousands of leading companies, institutions and global professionals from business, industry, and government rely on EIN News as an indispensable resource. Our systems continuously scan the web, indexing news from thousands of worldwide sources. The news you need is then organized by advanced software systems managed by a team of professional news editors. Everything we do is focused on streamlining your news searches and research in order to save you time and money.
Bvents.com is a trade show directory and calendar listing with more than 50,000 trade shows, conferences and venues worldwide. The directory also includes information of over 150,000 exhibitors, agendas and tracks, registrations, floor plans and keynote speakers.
We partner with leading publications, online media and associations etc in relevant sectors to achieve win-win results. Our extensive marketing campaigns will ensure you impress the right players at the forefront of the latest industry advancements and expand your business territory.
To find out the potential benefits, please contact us today at: rueburn@neo-edge.com or call us at Tel: +65-6557 9230.
This event will be held in Port-of-Spain, Trinidad & Tobago from the 12 to 15 May 2014.
Hilton Trinidad and Conference Centre
1B Lady Young Road, Belmont
Port of Spain
Trinidad, W.I
Tel: (1 868) 6243211
Fax: (1 868) 6244485
E-mail: reservations.trinidad@hilton.com
Please enter the following information for each delegate. All fields marked with an asterisk are required. Upon receiving your submission, we will contact you within one working day to confirm your participation.
Event Name: 4th Annual Global Gas & LNG Summit 2014
Venue: Port-of-Spain, Trinidad & Tobago
Dates: 12 – 15 May 2014