X
Turkey MENA Medical Devices Summit 2012

09 – 11 October 2012
Istanbul, Turkey,

Post the civil unrest era in the region MENA, re establishing market presence and catering to the much larger demands is a real challenge. During the last decade "TMENA" experienced economic growth fuelled by general increases on the healthcare expenditures and liberalization of healthcare sector to a larger part of the population by several governments such as Turkey, Egypt, Saudi Arabia, Jordan and Morocco. The region has the highest degree of growth potential yet to be fully explored. The recent developments and unrest in the region has not just destabilized many industries but opened a challenge of optimal access to this enormous market once again. The region, with more than 450 million inhabitants, is forecasted to have a 7-10% growth in its healthcare market in 2012. Affordability index is steadily growing, opening channels for advanced medical system.

This event will provide participants with a broad view of market access, pricing and reimbursement environment in specific to the region. The Government Representatives shall speak on their support, grants and demands in the region. Public Private Partnership routes and models are discussed involving financial corporations and Government departments to understand the potentials.

The delegates list is combination of Industry experts, Government representatives, Financial Corporations, Hospitals Authorities, Distribution networks and key stake holders aimed at understanding the individual regions and to formulate an apt commercial performance scales for the industry.

Furthermore attendees will understand how to communicate with, engage and provide added-value to different stakeholders in order to enhance commercial, marketing performance and market effectiveness in key countries such as Turkey, Egypt, Saudi Arabia, United Arab Emirates, Jordan, Libya and Lebanon. The rapid change in the technology of the diverse Medical Devices needs to be matched with the level of market acceptance in terms of feasibility. A thorough understanding of this dynamic region will be achieved by hearing the perspectives of payers, government officials and key opinion leaders, as well as learning from the case-study experiences from the industry veterans who have successfully overcome challenges to launch innovative devices in this exciting region.

The following key themes will be addressed in depth:
Market access, Market information from industry experts
Regions in focus: Turkey, Azerbaijan, Saudi Arabia, Iraq, Iran, Lebanon, Libya, Egypt, Tunisia, Morocco, UAE, Jordan
The market by numbers
Developing global market access strategies
Opportunities and Challenges for medical devices in the region
Pricing strategies and reimbursement latest developments
Decision making process in individual country
Market Regulatory information and business execution process
Further modernization of hospital and other healthcare device infrastructure
Legal overview and regulatory issues
Explore innovative approaches to market access in TMENA
Best case practices in commercial performance
Future prospects voice of the end users
Product specific market approach
Understand the multi-stakeholder environment
Engaging stakeholders to have a successful market penetration
Benchmark, network and co-operate with decision makers, government officials and distributor associations
Understand the Public Private Partnership structure and long term investment opportunities
Adapting commercial models to a new multi-stakeholder environment
Understand the Turkey government support in terms of investments in Turkey
Understanding Iraq health equipment needs and demands
For full agenda, please email us your detail contact information to enquiry@neo-edge.com.
Please indicate subject title "Turkey MENA Medical Devices Summit 2012″.
Some of the confirmed speakers for Turkey MENA Medical Devices Summit 2012 include:
Dr Adel Mehtanabad, Chief General Inspector, Ministry of Health, Iraq
Malek El Husseini, Business Development Director, General Electric Healthcare Middle East
Dr Nadia Cheaib, CEO, ClinGroup Holding, Lebanon
Burak Sanlioglu, General Manager, Pentax Lifecare, Turkey
Mehmet Tanyolac, CEO, ORSEM Group, Turkey
Olgun Sener, Director General of Health Research, Ministry of Health, Turkey
Dr Abdalhameed Alkhateeb, Founder and CEO, TIME – Technology Implementation Management Experts Office
Dr Cevat Sengul, General Secretary, OHSAD, Turkey
Mohammed, Regional Director, Matana Group, Iraq
Mohammed Riza Jamali, Chairman, Farsar Tejarat Company and Area Manager, Samsung Medical Engineering, Iran
Ali Bozdoğan, Health Officer, Ministry of Health, Turkey
Elvan Sevi Firat, Partner, Mehmet Gun & Partners, Turkey
Mohamed Sindi, Director of Biomedical Engineering, King Abdullah Medical City – Makkah, Saudi Arabia
Walid Alouini, Managing Director, Beecare, Tunisia
Hasan Urey, Managing Director, Otto Bock, Turkey
Nurgul Dincer, General Manager, Johnson & Johnson, Turkey
Jihad A Fakhreddine, CEO, Beaufort Holding, United Arab Emirates
Dr Umit Dereli, Secretary General, ARTED, Turkey
Noureldeen Alokaily, Associate Director of Development – Healthcare, Lebanese American University, Lebanon
Ministry of Economic and ISPAT, Prime Ministry Investment Support and Promotion Agency of Turkey
Who should attend:
Device Manufacturers and Distributors:
Vice-Presidents, Director, Managers, CEO, Head of Department, Country Managers, Regulatory Affairs, Government & Stakeholder relations, Dealers/Distributors
Stakeholders:
Hospitals, Health Ministry, Regulatory Agencies, Regulatory Agencies, Independent Health Economists, Academics, Physicians and Patient Groups, Financial and Banking Corporations, emerging market analysts, Association of Distributors, Association of Hospitals, Association of Dealers, Physician, surgeons and Hospital Equipment planners.
Why you should attend:
To understand the latest development and market trends in the most promising market
Country overview, macro economic indicators and indicators of doing business
Analyze the growth opportunities that expanded the markets in emerging nations
To hear from Industry experts from the leading device manufacturers
To gather apt market information
To develop global pricing strategy across regions
To understand regulatory affairs and market access
Time frame for new product approval
To understand the business execution models of the diverse market
Product specific and market specific strategies
To understand key stake holders
Network with key decision makers, Government Authority, Association of Dealers, Hospitals and Manufacturers
Understand purchasing process, direct purchasing
Understand government Initiatives
To understand long term investments in to the Public Private Partnership models
Delegate Fee
Please contact us at enquiry@neo-edge.com or customer service hotline at +65 6557 9166 for details.
Payment Terms
Payment must be made within 5 working days upon your registration in order to guarantee your seat. All payments must quote the delegate name and event code.
Payment can be made via the following ways:
Cheque
Made payable to NeoEdge Pte. Ltd.
Credit card
We accept Mastercard, Visa and American Express
Bank Transfer
Please refer to the Invoice for our Bank A/C detail.
All bank charges to be borne by payer. Please ensure that NeoEdge receives the full invoiced amount.
Unpaid registrations will be billed 40% of the registration fee if you do not attend the event. A complete set of the conference documentation in CD-Rom will be post to you.
Substitutions & Cancellations
Should you be unable to attend, you may substitute delegates at any time before the event at no extra charge. Alternatively, you may choose to credit the full value of your registration towards another NeoEdge event for up to 18 months from the date of issuance. No refunds will be available for cancellations.
The Turkey MENA Medical Devices Summit 2012 is a high profile conference designed for Hospitals, Health Ministry, Regulatory Agencies, Regulatory Agencies, Independent Health Economists, Academics, Physicians and Patient Groups, Financial and Banking Corporations, emerging market analysts, Association of Distributors, Association of Hospitals, Association of Dealers, Physician, surgeons and Hospital Equipment planners from the healthcare medical devices sector to convene for business discussions, sharing experiences, exchanging ideas and establishing new relationships. Sponsors are provided with an opportunity to capitalize on this global event to send their message across their target audience, to reinforce brand visibility and thought leadership and demonstrate expert solutions.
We can assist your objectives with our sponsorship and exhibition packages which can be tailored to suit your marketing and business strategies.
Maria Aquino
Head of Business Development
Tel: +65 6557 9175
Main: +65 6557 9166
Fax: +65 6557 9188
Email: mspaquino@neo-edge.com
We partner with leading publications, online media and associations etc in relevant sectors to achieve win-win results. Our extensive marketing campaigns will ensure you impress the right players at the forefront of the latest industry advancements and expand your business territory.
To find out the potential benefits, please contact us today at: rilla.eas@neo-edge.com or call us at Tel: +65-6557 9183.
Media Partners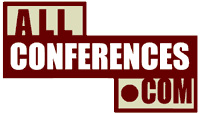 AllConferences.com
AllConferences.Com is a directory focusing on conferences, conventions, trade shows, exhibits, workshops, events and business meetings. We are dedicated to providing our end users with links to high-quality, informative websites, which is why we hand-pick each site we link to. By doing this, we are creating a unique search directory that will better serve users looking for specific information on conference or event information; while at the same time provide services to the conference organizers.
Novasans
Novasans is the most comprehensive guide to medical tourism. We focus on a unique concept of a fully interactive website, created so that you can compare and contact medical, health and wellness providers from all over the world. Novasans provides extensive treatment, destination and pricing guides, and the possibility to network with others that have previous experiences of healthcare abroad. Novasans is constantly updated with the latest information concerning the medical tourism industry and researches within the medical and healthcare field to provide you with the most unbiased and equitable guide available. With our help you can make an informed, secure and affordable choice that is just right for you.
This event will be held at Ramada Plaza Istanbul, Turkey from 09 to 11 October 2012.
Ramada Plaza Istanbul
Halaskargazi Cad. No:63
34373 Sisli – ISTANBUL / TURKEY
Hande ÖZUYSAL
Banquet Sales Supervisor
Tel: 90 212 315 44 44
Fax: 90 212 315 44 45
Email: hande.ozuysal@ramadaplazaistanbul.com
Website: www.ramadaplazaistanbul.com
Please quote Turkey MENA Medical Devices Summit 2012 Organised by Neoedge Pte Ltd to enjoy Corporate Rate.
Event Name: Turkey MENA Medical Devices Summit 2012
Venue: Istanbul, Turkey
Dates: 09 – 11 October 2012