X
8th Mobile Commerce Summit ASIA 2016

15-16 March 2016
Kuala Lumpur, Malaysia,
"Revenue Optimization through Market Engagement and Innovative Technology"
---
Kuala Lumpur, Malaysia
Main Conference: 15-16 March 2016
Pre-Conference Workshop: 14 March 2016
Post-Conference Workshop: 17 March 2016
Responding to these exciting market offers, Neoedge's 8th Mobile Commerce Summit ASIA 2016, with the theme of "Revenue Optimization through Market Engagement and Innovative Technology", will develop a most efficient learning and networking platform for all stakeholders to discuss, share, explore, build partnership and achieve ultimate success. The Summit will provide comprehensive and interactive experience incorporating presentations, panel discussions, case studies, break-out sessions and round table discussions.
>> The Largest Mobile Commerce Event focused on Asian Markets
>> Attended by Industry's Shakers and Movers since 2009
>> Harnessing synergies between Mobile Banking, Mobile Payments, Mobile Money Transfer & Mobile Shopping

FEATURED SPEAKERS

Adrian Abdul Ghani
Senior Director, Digital Services and Data Platforms
Malaysian Communications and Multimedia Commission (MCMC)

Irfan Wahab Khan
Deputy CEO & Chief Marketing Officer
Telenor PAKISTAN

Mervyn Chua
Head of Mobile Marketing
Zalora Group SINGAPORE

Louis Song
International Business Development Director
WeChat Pay (Tencent) CHINA
ASSOCIATE SPONSORS
For Enquiries, contact:
eugene@neo-edge.com
Eugene Azucena, Senior Marketing Manager – Neoedge Telecoms & Research
Phone: +65 6557 9168
Fax: +65 6557 9188
Leverage on the unique convergence of power-packed speakers and hot topics through this cornerstone mobile commerce event filled with innovative features such as Break-out Group Brainstorming Sessions ensuring a comprehensive and participatory synergy of learning and networking.
Main Conference Day One (15 March 2016)
8.10    Registration and Welcome Coffee/Tea
8.45    Introductory Remarks and Speed Networking Session
9:00    Chairperson's Opening Remarks
9.10    Regulating in the Digital Age
Adrian Abdul Ghani, Senior Director, Digital Services and Data Platforms, Malaysian Communications and Multimedia Commission (MCMC)
9.40    Creating Synergies among Mobile Banking, Payments, Money Transfer and Shopping – Mobile Money of Sri Lankan Context
Kalhara Gamage, Head of Mobile Money, Mobitel
10.05    Why Human Centred Design will Change Mobile Money in Myanmar
Vered Konijnendijk, Head of Strategy & Business Sustainability, Wave Money (JV of Telenor and Yoma Bank)
10.30    Morning Refreshment Break & Networking
11.00    Effective Marketing in Mobile and Digital Commerce
Varun Mittal, Group Head, Partnership and Marketing, helloPay SEA / Lazada
11.30    Digital Commerce and Wallets: Where is Asia leading? Where is Asia different?
Shubhrendu Khoche, VP, Mobile Solutions, MasterCard
12.00    Panel Discussion
Asia Markets Call for New Collaboration, Synergy and Interoperability to Achieve Business Success
12.40    Networking Lunch
14.00    Advocating Mobile Commerce for the Unbanked
Mohamed Ragab, Senior Manager Mobile Commerce, Etisalat
14.25    How Mobile is going to Shape up Remittance Industry in near Future
Ammara Najam, Segment Manager for International Remittance, Mobilink
14.50    Afternoon Refreshment Break & Networking
15.20    Life after the install
Josh Jang, Head of Strategic Projects, TUNE
15.40    Break-out Group Brainstorming Session
All participants will form into 5 groups, each with a Group Leader. A pre-selected hot topic or a case scenario will be given to each group for discussion (20-minute duration). The Group Leader will moderate the discussion.
Either the Group Leader or a representative appointed by the Group Leader will make a brief presentation (5-minute each group) on the group's conclusion and learning points.
16.20    Panel Discussion
At this Panel Discussion, Expert Panelists will
§    Follow on selected interesting points concluded by 5 groups during the Break-out Group Brainstorming Session, share expert opinions on those points and discuss the implications for business.
§    Address other hot topics in current Mobile Money Transfer and Micro Finance market.
16.55    Wrap Up of Conference Day One
17.00    End of Conference Day One
Main Conference Day Two (16 March 2016)
8.30    Welcome Coffee/Tea
9.00    Review of Conference Day One Proceedings
9.10    Creation of New O2O Payment Ecosystem with WeChat Pay
Louis Song, International Business Development Director, WeChat Pay, Tencent
9.40    Leveraging New Technologies and Infrastructures to Enhance Competitive Advantage
Mervyn Chua, Head of Mobile Marketing, Zalora Group
10.05    Retailers and Consumers: Adoption to Mobile Payments
S.M Zahadul Arafin, Deputy General Manager & Head of B2B, Mobile Financial Services, Grameenphone
10.30    Morning Refreshment Break & Networking
11.00    Digital Banking through Mobility Solutions – Standard Chartered Bank's Journey
Aaron Loo, Country Head of Retail Banking, Standard Chartered Bank Malaysia
11.30    Mobile Banking at Bank of Ceylon – Present and Way Forward to Win in the Increasingly Competitive Market
Ranaweera A Siripala, Chief Manager, Technology, Bank of Ceylon
12.00    Panel Discussion
Win in Mobile Shopping and Cashless Transaction: Future Behavior, Business Model and Technology
12.40    Networking Lunch
14.00    Gemalto Trusted Services Hub
Andy Fong, Marketing Manager, Singapore, Malaysia, Vietnam, Gemalto
14.20    E-Commerce Growth and Opportunity in India
Darpan Shah, Head Sales – Global Remittances & Ecommerce, IndusInd Bank Ltd.
14.45    Afternoon Refreshment Break & Networking
15.10    Five Key Factors to Monetise Innovative Technology
Christoph Petzoldt, Managing Director Australia – New Zealand, Simon-Kucher & Partners
15.30    Fostering Mobile Commerce Adaption through Innovative Market Strategies
Wessem Mamdouh, President, Addengreens
15.50    Panel Discussion
Top Trends of Mobile Commerce Ecosystem and How to Reap the Business Potential
16.20    Wrap Up of Conference
16.30    End of Conference
For Enquiries, contact:
eugene@neo-edge.com
Eugene Azucena, Senior Marketing Manager – Neoedge Telecoms & Research
Phone: +65 6557 9168
Fax: +65 6557 9188
Target Delegate Profile:
CEOs, CIOs, CTOs, COOs
Directors and Head of  – Mobile Commerce / Mobile Payments / Mobile Wallet / Innovations/ New Revenue Streams / Financial Services / Emerging Technologies / Value Added Services / Business Development / Information Technology
Senior Managers and Managers  – Mobile Commerce / Mobile Payments / Mobile Wallet / Innovations/ New Revenue Streams / Financial Services / Emerging Technologies / Value Added Services / Business Development / Information Technology
Telecommunications and Financial Regulators
Analysts & Consultants
Specific Industry Players:
Mobile Network Operators
Telecom Regulators
Banking Regulators
MVNOs
Banks & other Financial Institutions
Remittance Companies / Microfinance Institutions (MFIs)
Other Financial Services Institution with E-Commerce and M-Commerce Offerings
Retailers/ Online Retailers / Merchants
Solutions Providers
Technology Providers
OEMs and ODMs
Media Collaboration and Registration Enquiries:
enquiry@neo-edge.com
Eugene Azucena, Senior Marketing Manager – Neoedge Telecoms & Research
Phone: +65 6557 9168
Fax: +65 6557 9188

Adrian Abdul Ghani, Senior Director, Digital Services and Data Platforms, Malaysian Communications and Multimedia Commission (MCMC)
Adrian Abdul Ghani began his career as an advocate and solicitor in a legal firm with regional presence in 1995. In 2002, he joined the Legal and Advisory Department of the Malaysian Communications and Multimedia Commission (MCMC) where he was actively involved in initiatives related to policy and regulatory development.
In 2006, Adrian was appointed as Director of the Mobile Number Portability (MNP) Department where he was tasked to head the national roll-out of Mobile Number Portability (MNP) in Malaysia. In this role, he led his team in the development and implementation of policy initiatives to support MNP. The project was launched nationwide in October 2008.
Adrian was then accorded the opportunity to serve in the Malaysian Biotechnology Corporation (BiotechCorp) in 2009 as Vice President of the Legal and Regulatory Department. In this role, he devised and implemented a progressive engagement strategy for BiotechCorp in relation to key policy and regulatory stakeholders towards achieving the goal of creating a conducive regulatory framework for the development of the biotechnology industry in Malaysia.
In 2012, Adrian joined BiotechCorp's Senior Management team as Senior Vice President of the Bionexus Development Division, the division which awards the BioNexus status to eligible biotechnology companies entering the commercialisation phase from which tax incentives, funding assistance, regulatory advice and other ecosystem-related support are provided.
Late 2015, Adrian began his second stint in MCMC as Senior Director for Digital Services and Data Platforms, a post he currently holds.

Irfan Khan, Deputy CEO and Head of Commercial, Telenor Pakistan
As Deputy CEO and Head of Commercial of Telenor Pakistan, Mr. Khan holds P&L responsibility of over USD 1 Billion, 34 M customers and over 1700 employees, including Marketing, Segments, Brands, Sales, Internet, Digital Services, Product Development, Customer care, Business Intelligence & Analytics and Governance functions.
Mr. Khan has proven track record of managing large portfolio of diverse responsibilities with world leading companies like Orange, T-Mobile, Ericsson, Telcordia Technologies and Telenor. He has rich multicultural career experience from USA, UK, Norway, Saudi Arabia, Pakistan, Thailand and the Philippines etc.

Awais Malik, Group Chief Commercial Officer, Digicel Pacific
Awais is a versatile, passionate, hardworking, dynamic and hands-on individual providing decisive leadership, management and guidance with a proven ability to dramatically increase revenues in intensely competitive environments. He is a strong organizer, motivator and team player with established record of success in identifying new and emerging business opportunities. He is highly skilled in developing operational strategies and directing projects from original concept through implementation.
With over 14 years of work experience on different positions in the Telecommunication Industry, his expertises include in supporting companies through critical start-up or turnaround situations and managing businesses up to USD 1 billion in revenue.

Kalhara Gamage, Head of Mobile Money, Mobitel Sri Lanka
Kalhara Gamage is a qualified Chartered Accountant, Member of the Society of Certified Management Accountants of Sri Lanka, CIMA (UK) and a member of the Sri Lanka Institute of Marketing. He gained over 16 years exposure, mainly in the field of Mobile Money, Mobile Financial Services, Electronic payments, mCommerce, Treasury, Risk Management, Management and Financial Accounting, Business Planning, Budgetary controlling etc.
Prior to Mobitel Pvt limited, He was a member of the John Keells Holdings, which is the biggest conglomerate in Sri Lanka. He was involved in many functional areas as well as many companies within the group.
He joined Mobitel, the National Mobile Service provider in 2007 until now he was involved in so many functional areas such as Finance, Corporate Planning, Treasury and Product Marketing etc. In 2012 with the request of CEO he took the challenge to deploy the Mobile Money Product at Mobitel Pvt Limited.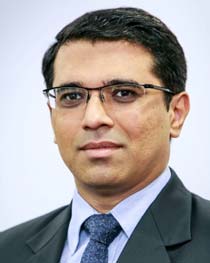 Shubhrendu Khoche, VP, Mobile Solutions, MasterCard
Shubhrendu has achievements in the payments, telecom, semiconductors, software products & services and aviation sector for new business creation, product marketing & management, sales, consulting and design functions. He currently helps retail banks, telcos and merchants in seeding, commercializing & scaling mobile commerce & payments businesses.
He has lived and worked in India, Singapore, Sweden, France, Germany and Austria and remains curious about nuances of applied consumer psychology, the business of technology and decision making.
Shubhrendu has a MBA from INSEAD, a Masters in International Business from IIFT, and a B.E.(Hons) from the Delhi College of Engineering.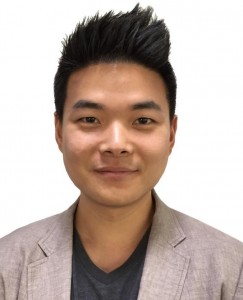 Josh Jang, Head of Strategic Projects, TUNE
Josh Jang is the Head of Strategic Project for TUNE, a SaaS platform that is designed to support both marketers and ad networks. He currently leads TUNE's expansion in Southeast Asia and Australia. Josh studied Political Science and Economics at University of Toronto and have backgrounds in banking, mobile gaming, and digital advertisement.

Darpan Shah, Head Sales – Global Remittances & Ecommerce, IndusInd Bank Ltd.
Darpan is a banking professional with rich experience in Payments & Ecommerce business. In his professional career of 14 years he has worked with various organisations like TimesOfMoney (The Times Of India Group), YES Bank and IndusInd Bank, where he has been instrumental in developing, growing and managing new businesses both in the domestic as well as International markets.
In his current role with IndusInd Bank, he looks at growing India bound cross border payments through different payment products both online and offline and also explores opportunities in Ecommerce space in India.
His specialties include Cross-Border Payments, Online Remittances and Ecommerce.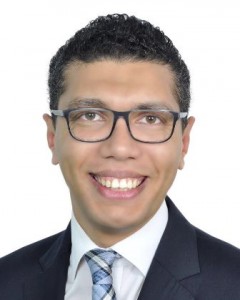 Mohamed Ragab, Senior Manager Mobile Commerce, Etisalat
Ragab's career has been in the Telecommunication, working for two multinational groups: Vodafone and Etisalat. His roles include those which are Commerce Services/Products related (eg. Mobile Money – Vodafone / Electronic and Mobile commerce in Etisalat).
His experience includes: Making Commerce Products and Services more competitive through improvements to value proposition, channel implementation, Operations management, Commercial offering, through periods of rapid changes that are typical in telecommunications.
Andy Fong, Marketing Manager, Singapore, Malaysia, Vietnam, Gemalto
Andy Fong currently serves as Field Marketing for Singapore, Malaysia and Vietnam. Based in Singapore, he works with with telecom operators and financial institutions to drive strategic business growth for Gemalto.
Since joining Gemalto in 2003, Andy has undertaken various functions in the Telecom domain. Prior to his current role, Andy was manager of Technical Product Marketing team in the Telecom Product Management organization. In that role, he worked closely with the sales channel and key customers, serving as the internal and external evangelist for the product offering.
Andy graduated from National University of Singapore with a Bachelor of Science degree in Computing.

Ammara Najam, Segment Manager for International Remittance, Mobilink
Ammara is a seasoned professional with more than 12 years of experience in fields of New Product Development, Segment Management and Mobile Financial Services. She is currently working as Segment Manager International Remittance at Mobilink which is the largest Telecom Operator in Pakistan. She has launched several innovative services as well as managed a portfolio of high revenue generating services with average revenue of $42M per annum.
She has worked on multiple projects from their conception to launch and has provided structured framework to analyze complex situations into simple strategic imperatives.

Vered Konijnendijk, Head of Strategy & Business Sustainability, Wave Money (JV of Telenor and Yoma Bank)
Vered Konijnendijk is the Head of Strategy for Wave Money, a mobile money operator on the verge of being launched nationwide in Myanmar. Myanmar presents an unique opportunity for mobile money in SEA as there is virtually no financial infrastructure and 94% of the population is financially excluded. Vered was previously engaged in several social and green start-ups after building a ten year career in financial services covering the fields of Investment Banking and Strategy Consultancy. Combining her analytical skillset with experience in developed and developing markets, big banks with 50k+ employees plus one-man-show start-ups she is keen to significantly increase financial inclusion in Myanmar.
Vered has a Msc. in International Management and a Bsc. in International Business Administration from RSM, Erasmus University Rotterdam.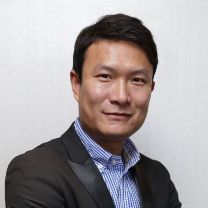 Louis Song, International Business Development Director, WeChat Pay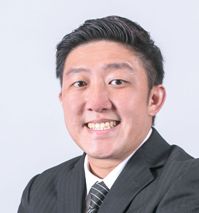 Mervyn Chua, Head of Mobile Marketing, Zalora Group
Mervyn heads the mobile marketing team in Zalora and is responsible for its customer acquisition endeavour. He is a strong advocate of big data and data-driven decision making.
Coming from a diverse background, Mervyn has had experiences working in the Banking, Hospitality and Healthcare industries. Prior to joining mobile marketing in Zalora, Mervyn was in marketing business intelligence overseeing performance and budgeting.
Mervyn holds a Master's Degree in Analytics from Singapore Management University. He is an avid sportsperson and loves to travel.

Varun Mittal, Group Head Partnership and Marketing, helloPay SEA / Lazada
An MBA by chance and engineer by destiny, Varun Mittal is an infinite energy generator which is powered by fast internet, lot of challenges and lot of coffee. He holds an MBA Degree from National University of Singapore and spent study abroad semesters at Duke University, USA and Indian School of Business, India.
Currently the Group Head of Partnerships & Marketing for helloPay, Varun has received recognition from Google, Oracle, GE and Hewlett Packard for his contribution towards open source software and research projects. With all the time spend working at industry leaders like Samsung, Microsoft, Singtel and Gemalto, he now permanently resides in a technology world.
A rock-star in his own sense, he loves to roll up his sleeves to work with startups and is currently involved with ventures in the domains of fashion, education, media and telecom. He has six international research publication under aegis of organizations like IEEE and Cambridge University and has served as reviewer in over hundred IEEE conferences.

S.M Zahadul Arafin, Deputy General Manager & Head of B2B, Mobile Financial Services, Grameenphone
Accomplished and versatile business professional with more than 12 years in Telecom and Financial industry, Mr. Arafin has experience working with both private and public sector companies. He was the subject matter expert and project leader for mobile commerce platform deployment at Citycell. He is also pioneered in developing and implementing mobile financial services in business organizations i.e. educational institutes, hospitals, transport companies, developing agencies etc. from bKash Ltd. He designed, developed and implemented merchant program funded by IFC and Gates Foundation in bKash ltd.
His broad based of experience allows him to take on variety of challenges and gives me a holistic view of the impact of any action to the overall organization.

Aaron Loo, Country Head of Retail Banking, Standard Chartered Bank Malaysia
Aaron Loo joined Standard Chartered Bank in April 2015. As Country Head, Retail Banking, he is responsible for driving the Retail Banking business performance in Malaysia and delivering the best products and services to Personal, Priority and Business clients.
He has more than 15 years' experience in retail banking covering strategy, product management, operations, collections & recovery, IT and project management over a range of retail products and
support functions.
Prior to joining Standard Chartered, he was Head of Group Consumer Banking at Alliance Bank Malaysia. Previously he was attached with CIMB for over 13 years.
Aaron holds a Bachelor of Engineering in Computation and Master of Science in Advanced Computation, both from Imperial College London. He started his career as a consultant with McKinsey & Co before joining the banking sector in 2000.

Ranaweera A Siripala, Chief Manager, Technology, Bank of Ceylon
Mr. Siripala has 29 years experience in IT industry, which includes Project Management in Digital Banking projects, such as Internet and Mobile Banking, Credit Card, ATM Card and Internet Payment Gateway etc.
He is a graduate in Statistics and holds full membership in Computer Society of Sri Lanka (CSSL) and British Computer Society (BCS).

Rajesh Kumar, Chief General Manager, State Bank of India
Rajesh Kumar is Chief General Manager (Digital & eCommerce) in State Bank of India (SBI) the largest Bank of India with more than 16000 branches in India and 213000 plus employees. SBI has over 200 years of legacy and serves about 275 mio customers. SBI has 194 offices in 36 countries. Mr Rajesh Kumar has over 30 years of experience in SBI and has worked in Retail and International Banking as well as has served in Europe. He has experience of IT development and Implementation. Presently he is heading Digital & eCommerce initiatives from the business side.

Christoph Petzoldt, Managing Director Australia – New Zealand, Simon-Kucher & Partners
Chris has 15 years of consulting experience with Simon-Kucher & Partners. Before opening the Oceania Practice, he worked in the areas of telecommunication and new media and specialises in strategic marketing, portfolio design, pricing optimisation as well as market simulations. He has conducted more than 70 telecommunication consulting projects in Europe, Asia, Middle East, Australia and South America for leading MNOs.
Chris studied business administration at the University of Kiel and at the School of Business and Commercial Law Gothenburg, Sweden. He majored in Innovation Management and Marketing. His degree dissertation focused on willingness to pay functions of interactive television users. In 2000, he received his Diplom-Kaufmann degree (similar to a masters).

Wessem Mamdouh, President, Addengreens
Wessam's passion with strategy and proposition enabled her to develop a strong value proposition as a head of Mobile money within MNOs in group level, such as France Telecom and Etisalat Holding, for more than 13 years. On top of that, she is sharia advisory board member specialized on innovative financial services. Her name shaped as internationally-recognised thought leader and a trusted advisor in developing progressive strategies and breaking through innovation market space

Participants at this Summit will gain insights in the following key market developments:
Mobile Banking
Mobile Payments
Mobile Money transfer
Mobile Shopping
Regulation and Standardisation
Technology
Security
Interoperability
Collaboration and Partnerships
Market Engagement
Social Network Experience
Mobile Apps
For more information about the summit, we welcome requests for a copy the BRIEF AGENDA and our SUMMIT'S SPEAKER PANEL. Email us at: enquiry@neo-edge.com.
Key Topics:
· Ensuring dynamic market growth and social development with further measures by Regulatory bodies & Standards
· Leveraging New Technologies and Infrastructures to enhance Competitive Advantage
· Advancing Interoperability to achieve high efficiency
· Creating Synergies among Mobile Banking, Mobile Payments, Mobile Money Transfer and Mobile Shopping
· Factors that Mobile Commerce consumers prioritise and the implications for Business
· Enhancing Security to minimize fraud without compromising Convenience
· Leveraging on personalised Marketing and Social Network Experience
· Develop engaging Mobile Web and Mobile App experiences to incorporate with Business Strategy
· Expanding Mobile Commerce in Rural Market
· Identifying, reaching, connecting, and engaging seamlessly for consumers using Multiple Devices for Transactions
Media Collaboration and Summit Registration Enquiries:
enquiry@neo-edge.com
Eugene Azucena, Senior Marketing Manager – Neoedge Telecoms & Research
Phone: +65 6557 9168
Fax: +65 6557 9188
What experts say about Mobile Commerce Summit ASIA events:
"You always put on a great event — this is my third time to join and I am always happy."
– FS, BICS, A Belgacom Company
"A well balanced conference bringing together key players & key issues with lots of opportunity for networking."
– VB, DiGi Telecommunications
"Good topics were delivered to us and those I am not even aware of. Have identified some initiatives to implement at home."
– DN, Bank Danamon
"Neoedge put together an excellent selection of speakers from many countries and industries on mobile."
– CK, CITI
"Well organized event."
– CJ, Dialog Axiata PLC
"Neoedge is a professional facilitator. Good work!"
– MN, CIMB
"The right mix of Topics, Speakers and Methodology."
– SK, VENYON
"A very well organized event, very pleasing and helpful".
– PM, Deputy Manager-Business Development, XIUS-bcgi
"The event has been provided in Higher Level! Thanks to Neoedge Team!"
– MN, Mobicom
"I found Neoedge's 3rd Mobile Commerce Summit Asia 2010 a very successful event due to its diverse presenters throughout the world and their content of presentations, the way it has been organized and the entire ambience".
– S.M. ZA, Subject Matter Expert & Deputy manager- Alternative Revenue Initatives, Pacific Bangladesh Telecom Ltd (Citycell)
"It's really an effective conference to meet with leaders and sharing knowledge and challenges".
– Md. MR, SPO, AB Bank Ltd, Bangladesh
"The conference was organized very well, all the speakers and the information presented was very high quality. The organizing team have done a very good job and they are very helpful".
- DS, Manager-Mobile Commerce, Dialog Telekom, Sri Lanka
"The event was extremely well organized with some exceptional speakers and case studies being presented. The break-out group and panel discussions were excellent learning".
– GD, AVP Cards and Alternate Distribution Channels, NDB Bank, Sri Lanka
"Well organized conference with great speakers who know what they are talking about. This is one of the best places to meet people and learn about cutting edge developments".
- KS, CEO, Infinita, Japan
Post-Conference Report CLICK HERE.
ASSOCIATE SPONSORS
Gemalto is the world leader in digital security, with 2014 annual revenues of €2.5 billion and our 14,000 employees operate out of 99 offices, 34 personalization and data centers, and 24 research and software development centers located in 46 countries.​
We enable our clients in 180 countries to provide trusted, convenient services for billions of individuals and devices. These include mobile identity, payment, online banking, cloud access, transport ticketing, eGovernment, software monetization, vehicle telematics and more.
We do this by providing a chain of software, products and services. At the network's "edge" we embed software in smart objects like SIM cards, banking cards, citizen IDs, password generators, machine identity modules and so on. At its "core" we create secure platforms to manage devices, check identities, manage transactions and encrypt data.
TUNE offers the TUNE® Marketing Console (TMC) as an industry first- the only unified mobile marketing console to bring paid, organic, and owned marketing performance into one easy-to-manage, customizable dashboard. Combining multiple best-in-class analytics tools like Advertising Attribution (previously MobileAppTracking), App Store Analytics (previously MobileDevHQ), and Cross-Promo, the TMC acts as the mission control for marketers managing an omnichannel strategy on mobile. Using the TMC, marketers can simultaneously attribute user acquisition, engagement, and retention while generating deep insight into the organic ways users discover apps. TUNE's technology is the most highly used measurement technology by the 100 top-grossing apps across all platforms.
---
We are looking for like-minded sponsors who share the same vision with us–to be future ready and innovative. Our promise is that you will have precise maximum exposure to the audience that you desire. Thought leadership will be yours.
There are a range of packages to suit your business needs. Talk to us and let's make it happen.
Sponsorship & Exhibition Opportunities:
jhordenn@neo-edge.com
Ms. Jhorden Niño-Jaja – Director of Sales, Neoedge Pte Ltd
Phone: +65 6557 9160
Mobile: +65 9066 4428
Fax: + 65 6557 9188
Our Past Delegates, Speakers & Supporters

Demos
We are not looking for just exhibitors; rather, we are looking for companies who wish to demonstrate their latest capabilities to their desired audience. If you are itching to showcase your latest capabilities to the mobile commerce industry, talk to us and find out how you can maximise your presence in a highly focused setting.
LIVE Demo by C-SAM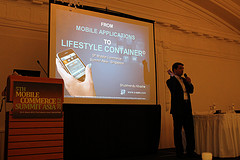 YOOSE @ 5th Mobile Commerce Summit ASIA 2012
More Mobile Commerce Summit ASIA's Photos HERE:
Event Affiliate
Since 1963, British Malaysian Chamber of Commerce (BMCC) has been a catalyst in providing Malaysian businesses with networking, knowledge exchange, bilateral trading assistance and support. With 360 top member companies with and an outreach of over 190,000 employees, the experience and expertise at BMCC is incomparable at promoting and fostering trade between Britain and Malaysia.
BMCC is also a proud member of Britain in South East Asia or BiSEA which is a grouping of British Chambers and Business Groups in the South East Asian region including Cambodia, Vietnam, Indonesia, Thailand, Philippines and Singapore. BiSEA is a very important pillar for growing and supporting business and this group is now emphasising a better ASEAN regional knowledge-sharing platform through UK-ASEAN Business Council.
Endorsers
The Mobile Ecosystem Forum is a global trade body that acts as an impartial and authoritative champion for addressing issues affecting the broadening mobile ecosystem. We provide our members with a global and cross-sector platform for networking, collaboration and advancing industry solutions. The goal is to accelerate the growth of a sustainable mobile ecosystem that drives inclusion for all and delivers trusted services that enrich the lives of consumers worldwide. Established in 2000 and headquartered in the UK, MEF has Regional Chapters across Africa, Asia, Europe, Middle East, North and Latin America. Find out more: http://www.mobileecosystemforum.com/
GlobalPlatform is a cross industry, not-for-profit association which identifies, develops and publishes specifications which facilitate the secure and interoperable deployment and management of multiple embedded applications on secure chip technology. Its proven technical specifications are regarded as the international industry standard for building a trusted end-to-end solution which serves multiple actors and supports several business models.
The freely available specifications provide the foundation for market convergence and innovative new cross-sector partnerships. The technology has been adopted globally across finance, mobile/telecom, government, healthcare, retail and transit sectors. GlobalPlatform also supports an open compliance program ecosystem to ensure the long-term interoperability of secure chip technology.
As a member-driven association with cross-market representation from all world continents, GlobalPlatform membership is open to any organization operating within this landscape. Its 100+ members contribute to technical committees and market-led task forces. www.globalplatform.org

ITU-APT Foundation of India, a non-political, non-profit, scientific society registered in India is engaged, among others, in promoting activities which lead to active and meaningful involvement of the ICT industry and institutions in the activities of the ITU and APT resulting in consistent growth of telecommunication services and ICT network infrastructure in the country with emphasis on rural development. The Foundation is a sector-Member of ITU-D. Since its inception in 2003 has organized several meetings/seminars/conferences as preparatory to ITU's major events, e.g. ITU Plenipotentiary Conference, WTDC and ITU-D activities, WRC, ITU-T activities, APT General Assembly and other major ITU and APT Study Group meetings and events related to topical themes and contemporary issues in ICT. Our membership includes corporate organizations, industry associations and ICT professionals with wide representation of Telecom, IT and Broadcast sectors from both Public and Private sectors in India.

The Mobile Alliance is an industry-led initiative aiming to provide its members with a platform to more effectively brand themselves in the international marketplace, engage pro-actively in innovative R&D, invest in training and collaborate by sharing resources and competencies. Mobile Alliance Singapore is to provide an umbrella platform that will support the growth of the Mobile Software and Applications Industry in Singapore and raise the overall profile and branding of Singapore as an innovative and world-class Mobile Centre of Excellence.It will work with existing platforms to coordinate strategic initiatives that will benefit the sector as a whole and address gaps in the current ecosystem. This collaborative approach will generate greater synergy within the ecosystem and contribute more effectively to the members of the Mobile Software and Applications community.
The NFC Forum, www.nfc-forum.org, is a non-profit industry association founded in 2004 by leading mobile communications, semiconductor, and consumer electronics companies. Its mission is to advance the use of NFC technology by developing specifications, ensuring interoperability among devices and services and educating the market about NFC. The Forum's 160+ global members are developing specifications for a modular NFC device architecture, and protocols for interoperable data exchange and device-independent service delivery, device discovery and capability. The NFC Forum's Sponsor members, leading players in key industries around the world, are, HP, MasterCard International, Microsoft Corp., NEC, Nokia, NXP Semiconductors, NTT DoCoMo Inc., Panasonic, Renesas Technology, Samsung, Sony Corporation, Visa International.
Media Partners
InfoCom is a market research and consultancy company with over 20 years experience in providing expert strategic planning assistance to stakeholders in the telecommunications, IT and multimedia industries.
InfoCom's independent and fact-based analyses highlight trends and opportunities,
supporting decision makers to understand market dynamics in order to improve their
competitive advantage. Our independent and fact-based perspective provides decision
makers with an authoritative assessment of market dynamics, trends and opportunities in
their key markets.
InfoCom's Mission
To assist decision makers to create competitive advantages and improve their market position through the timely delivery of accurate and reliable market intelligence.
• Entirely independent from any operator or manufacturer
• Extensive experience in IT & telecoms market analysis
• Leading edge content management system for market intelligence
The Payments & Cards Network is dedicated to the Payments industry. Adding value to clients by offering innovative executive search, recruitment and RPO solutions to international clients. With offices in Cape Town, Hong Kong and Amsterdam, a global outlook and understanding of the payments landscape is in place to offer the best advice and service on the market.
iChainnel is a personalized supply chain news and information service. It offers the latest news and information for your interests from thousands of newspapers, magazines, and websites. You can follow your supply chain channels as you go.(www.ichainnel.com)
Developing Telecoms (www.developingtelecoms.com) covers the transformation and empowerment of emerging markets through mobile telephony and broadband wireless internet access. Our mission is to keep stakeholders informed about opportunities and the technologies, products, services and processes delivering this unprecedented development.
With 16,000+ monthly visitors and 26,000+ e-newsletter subscribers Developing Telecoms is a trusted source of information for executives in the communications sector in Africa, Asia, Central & Eastern Europe, Latin America and the Middle East. Our audience spans the decision making chain, from initial research and establishing use cases, through technical and operational evaluation, marketing and sales approval to final sign-off.
TMCnet.com is the world's leading communications and technology Website. It is one of the most flexible, useful and fastest-growing b-to-b technology sites. Thousands of articles and exclusive features cover Cloud, IP communications, wireless, CRM, contact center, information technology and more from our team of experts in-house and around the world.
The Paypers (www.thepaypers.com) is the Netherlands-based leading independent source of news and intelligence for professionals in the global payment community. Our products are aimed at merchants, payment services providers, processors, financial institutions, start-ups, technology vendors and payment professionals and have a special focus on all major trends and developments in payments-related industries including online and mobile payments, online/mobile banking, cards, cross-border e-commerce, e-invoicing and SEPA. We are also keen on keeping our readership informed with regard to online fraud prevention innovations and the most significant trends in the digital identity space. For more information contact us at info@thepaypers.com.
The Connect-World series of magazines is a forum for the highest-level ICT decision makers, who give their opinion about the impact of ICT upon regional development.
Connect-World publishes editions for each of the world's major regions: Asia-Pacific, EMEA, AME, Europe, India, Latin America, North America, and Global.
Our authors are the people who know the ICT sector best: the leaders of industry, governments, regulators, international organisations, legal experts, bankers and their advisors.
Over 22,000 copies of each edition of Connect-World is delivered to the desks of the top decision-makers of leading international companies, telecom ministries, regulatory agencies, carriers, service providers, equipment manufacturers, satellite companies and others. Each edition of the magazine is distributed to a further 58,600 readers digitally.
Connect-World is also a major sponsor of leading trade shows globally and regionally. www.connect-world.com
The BayPay Forum, a Silicon Valley-based international network composed of over 8,000 payment and commerce executives, entrepreneurs and investors from over 3,000 different companies, serves as a forum to connect members, identify emerging trends, and create awareness on products disrupting the payment ecosystem.
Our events gather 2,000 people annually to discuss the growing trends in payment, including mobile commerce, social media payments and loyalty programs, among others.
Our website, www.baypayforum.com, offers a calendar of payment events, a professional social networking platform, payment news, and a blog for members to express their views.
We are expanding and opening chapters in Los Angeles and Europe.
Mobile Payment Magazine (www.MobilePaymentMagazine.com) provides news, company profiles, industry information, research reports, and press release services for leading mobile payment industry professionals and companies. Our readership is largely based in the United States and Europe, but reaches 117 countries worldwide. Mobile Payment Magazine covers a variety of topics, from background information on the Mobile Payments industry and trends, to new start-ups, company partnerships, product launches, and the international opportunities in mobile payments.
Follow us on Twitter @MobilePmnt or to learn more, visit: www.MobilePaymentMagazine.com
OSS News Review is an online news source that covers the Telecommunications Billing and OSS/BSS industry. OSS News Review provides timely news, industry information, corporate overviews, and references for the industry.http://www.ossnewsreview.com/
Analysys Mason is the world's premier specialist adviser in telecoms, IT, and media.
Through our global presence, we deliver strategy advice, operations support, and market intelligence to leading commercial and public sector organisations in over 100 countries. www.analysysmason.com
TelcoProfessionals(TP) is an interactive, content rich, blog- and video-centric online community, and business exchange, developed exclusively for the Telecom and Media industry. We are dedicated to individuals working in the industry globally, as a place they can find and help each other get ahead. TP includes a full Telecom & Media events listing, blogs from Thought Leaders, videos of the people shaping the industry's future, and forums. TP allows you to network directly with over 110,000 like-minded unique viewers from 206 countries.
To enhance your professional profile and network for future business opportunities, or to visit our jobs portal, join us today on www.telcoprofessionals.com

Maverick China Research is a China-based market research firm founded in 2006. We provide business-to-business research and market entry services for clients seeking opportunities in China. We have published over 30 major reports on key industries and companies in China and provide customized research and consulting services covering a broad range of sectors, including e-commerce, payments, medical devices, and cleantech. Typical projects include market entry feasibility studies, partner searches, and business due diligence.
Parks Associates is an internationally recognized market research and consulting company specializing in emerging consumer technology products and services. The company's expertise includes digital media and platforms, entertainment and gaming, home networks, Internet and television services, digital health, mobile applications and services, support services, consumer apps, advanced advertising, consumer electronics, energy management, and home control systems and security. http://www.parksassociates.com
ABOUT-PAYMENTS.com is the freely accessible global source for market data, industry players and business opportunities across the global online & mobile payments marketplace. Visitors use the global portal for the sourcing of online and mobile payment solutions, international partnerships, latest industry news, job opportunities, market intelligence and much more. Suppliers to the online and mobile payment industry showcase their products and services via company profile pages to which they can add their latest news, job vacancies and receive requests for proposal. Across the globe, merchants have difficulty finding their preferred payment provider and selecting the payment methods that will help grow their online and mobile business. Both on a local and international level, the offer of solutions and providers is huge and unclear. Created in 2011 by industry professionals, http://www.ABOUT-PAYMENTS.com aims to create transparency in the global industry of online and mobile payments and to act as a mediator between merchants and payment solution providers.
Mobile Wireless Jobs is the leading telecom careers employment work labor HR recruitment blog for senior-level executive applicant candidate professionals, staffing / hiring managers, employers and human resources recruiters in the mobile content and wireless entertainment industry.
Smart Insights is a weekly newsletter covering the smart card industry, its businesses, its technologies, and of course, its markets as well as its technology suppliers. Smart Insights covers all the major trends in the industry, it encompasses worldwide business, public and private standardization bodies, industry analysts and also the people belonging to the Smart Card Industry community. You can find more details at http://www.smartinsights.net
ITevent is the largest source of conferences, exhibitions, seminars and training courses in IT field. Our goal is to bring fast and easy-to-use service to all IT professionals who are looking for most actual events in IT industry. To provide the best user experience we've focused on three main principles: Simplicity, Growth, and Scale.itevent.net
The Mind Commerce® mission is to provide customized research, consulting, training, and writing services for the telecommunications and IT industry within our areas of expertise. Mind Commerce clients include manufacturers, developers, service providers, industry organizations, and government. Mind Commerce partners include various leading firms in the telecommunications industry. Mind Commerce differentiates itself from its competition by meeting the unique needs of its clients through customized product development and service delivery. www.mindcommerce.com
TelecomWatch is the only "Publishing-House" in India which is fully & totally focused / concentrated on Indian Telecom & its related industries. TelecomWatch serves well over 71,000 email ids & its products are seen daily by more than 1,00,000 pairs of important eye-balls, who are the actual business creators.
TelecomWatch endeavors to provide Fixedline, CDMA ( Mobile), GSM & Average Revenue Per User figs immediately on their release. Its products have proved to be excellent vehicles for "Online Advertising".
TelecomWatch products provide online & offline timely & accurate info / data on vital happenings, latest tariffs & valid tenders through: TelecomWatch-news flash, TelecomWatch-tariff databank, TelecomWatch-info bank & TelecomWatch-ad flash
For more details please visit www.telecomwatch.in or mail us atinfo@telecomwatch.in
Near Field Communications World is an international NFC business news source that brings you news, views, contributed features, profiles, white papers and more. NFC World is provided as a free resource for executives in organisations that supply, buy, or use NFC-based products, to enable information and knowledge exchange, the free flow of ideas and to promote the general growth of NFC both as a technology and a business. NFC World is published by SJB Research, a long-established business information publishing company that is well-known in the worldwide mobile and payment cards industries. Your editor is Sarah Clark, a technology analyst who has reported on the payments industry and the mobile market for more than 20 years. Sarah researched and wrote the world's first research report on smart cards in 1986. She is the founder and group publisher of SJB Research. www.nfcworld.com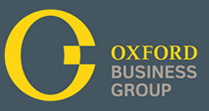 Oxford Business Group is a global publishing, research and consultancy firm publishing economic intelligence on the markets of the Middle East, Asia, Latin America, and Africa. Oxford Business Group's yearly economic and business reports are the leading source of country intelligence in the markets we cover and our weekly economic briefings provide complimentary up-to-date analysis on the economic topics of the day. For more information please visit www.oxfordbusinessgroup.com.

Mobile Commerce ASIA eZine
We are happy to inform you that we shall be publishing our next edition of Mobile Commerce ASIA Quarterly eZine soon. A quarterly guide for the industry executives to keep them informed on the latest in the M-Commerce space. We intend to distribute this eZine to our global telecoms database (Mobile Operators, Technology Providers, Telecom and Banking Regulators and Financial Institutions).
This free publication feature is in line with our vision to maintain the good relationship with our partners and further advertise their products and services.
If you want to be a part of our Mobile Commerce ASIA eZine. Kindly submit your Press Releases and Product Launch stories to us. Submissions email: eugene@neo-edge.com
GTower Hotel, Kuala Lumpur, Malaysia
GTower Kuala Lumpur
199, Jalan Tun Razak
50400 Kuala Lumpur, Malaysia
Hotel Contact Person:
Chloe Fong
Assistant Director of Sales
T: +603 2168 1919 ext 8013
F: +603 2168 1833
D: +603 2168 1806
M: +6017-6186002
E: ados@GTowerHotel.com
W: www.GTowerHotel.com
INVESTMENT FEE FOR BANKS, MOBILE NETWORK OPERATORS, GOVERNMENT AGENCIES AND RETAILERS
Package Types
Normal Rate
2-Day Main Conference
USD 1,395
3-Day Package (2-Day Main Conference + Pre-Conference Workshop OR Post-Conference Site Tour)
USD 1,695
4-Day Package (2-Day Main Conference + Pre-Conference Workshop AND Post-Conference Site Tour)
USD 1,995
GROUP PROMOTION: Register 3 & GET 1 FREE Seat
INVESTMENT FEE FOR SOLUTION PROVIDERS (TECHNOLOGY AND SERVICE PROVIDERS)
Package Types
Normal Rate
2-Day Main Conference
USD 2,395
3-Day Package (2-Day Main Conference + Pre-Conference Workshop OR Post-Conference Site Tour)
USD 2,795
4-Day Package (2-Day Main Conference + Pre-Conference Workshop AND Post-Conference Site Tour)
USD 3,195
GROUP PROMOTION: Register 3 & GET 1 FREE Seat
The investment includes: Course documentation, lunches, refreshments and 15% service charge