X
4th Mobile Commerce Summit Asia 2011

15-17 March 2011
Kuala Lumpur, Malaysia,
CLICK AND DOWNLOAD the Complete eZine HERE: 
MOBILE COMMERCE ASIA eZine 1st Ed. 2011
THANK YOU.
to our wide range of interactive speakers and delegates at the recent 4th Mobile Commerce Summit ASIA.
to our event Chairmen, Panelists and Group Leaders who shared their wonderful talks and intelligent presentations.
to our Technology Partner and Sponsors for all the support in making the conference a success.
to all our Media Partners and Event Endorsers for the press releases and newsletters which scattered on the Net, the Dailies and on the Mobile Web.
You made it even bigger this year. Salute!
See you all next year!
Mobile Commerce ASIA Team
The mobile commerce market in Asia has been growing extremely fast in the past few years and everyone has no doubt it will even accelerate in the year of 2011. Pioneer stakeholders including from regulators, retailers, telecom operators, banks, payment processors, technology providers and hardware vendors have been exploring and proving various business models and partnership. New players continue to enter this market in drove trying to capture a slice of the big pie.
While the prospects are bright, the road has showed us a lot of twists and turns. Where do the real business opportunities lie? What are the proven project experience and lessons that we can learn from? How to make mobile commerce really benefit the mass? How to build, manage mobile money service network efficiently? How can operators achieve profitability while enhance customer experience through mobile commerce? What are the ignored values of mobile commerce for banks? How can operators and banks work together with regulators to achieve win-win situation? How can merchants benefit more from mobile commerce? How to increase usage of mobile commerce by partnering with trusted financial institutions? What innovative roles can technology and solution providers play at the new stage of mobile commerce? How can regulators manage risk and security properly?
Responding to all these key impressing challenges, The 4th Mobile Commerce Summit Asia aims to create a most comprehensive and effective platform for all the stakeholders to share, discuss, explore, learn and take the first mover advantage.
Coffee Break Sponsor:
Megapay is a Mobile Payments solutions provider that specializes in the development and implementation of secure, flexible and innovative platforms that give Mobile Network Operators (MNOs) the ability to offer general online payment services to mobile phone users.Megapay's technology provides MNOs the perfect opportunity to open new and sustainable revenue streams by, in effect, turning them into ultra-efficient payment brokers.
Headquartered in Hong Kong, Megapay is part of the cloud services group Megaworld. The company was founded in early 2010 and is headed up by Emmanuel Gadaix, a recognized expert in the field of GSM Mobile Networks and Telecommunications Security.
Sponsor:
Telepin Software is a leading provider of mobile transaction platforms, providing mobile operators the most efficient and cost-effective way to control their distribution network, maximize revenues from mobile financial services, and deliver innovative mobile financial applications. Telepin's Cayman Transaction Platform enables a full suite of electronic, transaction-based applications for mobile subscribers to recharge their mobile airtime without the use of physical cards or vouchers, facilitate P2P money transfers, allow for electronic bill payments, and more, using multiple channel interfaces. Telepin's customer base includes tier-one operators in the Middle East, Africa, and the Americas. For more information, visit: www.telepin.com orwww.mobilemoneytransactions.com.
Technology Sponsor:
Netbiscuits is the world's leading cloud software service for cross-platform development, publication and monetization of mobile websites and apps. The company serves the mobile Internet programs for premium online and media companies such as eBay, Universal Music, MTV Networks, TV3 Malaysia and Sensis Australia, as well as leading agencies such as Sapient, Publicis, Razorfish and Ogilvy. Globally Netbiscuits processes more than 3.5 billion mobile page deliveries for its customers each month. Founded in 2000, the company has 90 employees in the USA, Germany, UK and Singapore.
The award winning Netbiscuits platform is available as a cloud-based software service (SaaS). At www.netbiscuits.com all tools, interfaces and mobile enabling technologies are provided to develop, publish, monitor, and monetize professional mobile web applications. By using Netbiscuits, media companies, agencies, retailers, brand owners, developers, and service providers achieve a faster path to profit from their mobile Internet programs. In 2009 Netbiscuits won the internationally recognized ME Award for the"Best Mobile Publishing Platform"
Programme at a Glance
MAIN CONFERENCE DAY 1: 15th March 2011
MAJOR SPEAKING HIGHLIGHTS
>> How to build and maintain an effective distribution agent network – case study from Globe GCASH
>> Mobile Money Success Stories – A presentation of best practices in the delivery of Mobile Money platforms throughout the world.
>> Nokia – Mobile Payment and E-Commerce – Future opportunities.
>> Panel Discussion: How to increase the adoption of mobile money transfer in the domestic market?
>> How can mobile money services integrate with existing financial service infrastructure? By HDFC Bank and Standard Chartered Bank
>> Mobile Commerce in India: A Case Study on Financial Practices and Regulatory Standards from a Banker's Perspective
>> Mobile Money Transfer Focus Stream – How can mobile money services integrate with existing financial service infrastructure?
MAIN CONFERENCE DAY 2: 16th March 2011
MAJOR SPEAKING HIGHLIGHTS
>> Examining the Current Regulatory Issues on Mobile Payments in Indonesia
>> New technologies and services that will boost mobile commerce revenue by GSMA Director
>> Internet of Things and Mobile Payment — Future Development of Internet of Things in China
>> Payment authentication and identity verification over mobile phone
>> Key success factors for mobile commerce – How global brands utilize mobile commerce
>> Working towards successful deployment of globally interoperable Mobile NFC
>> Mobile Payment and NFC focus stream – Innovations in Mobile Payment & NFC and the Roadmap that will Lead Forward in 2011
>> Developing an Innovative M-Commerce Platform using Open API Concept
>> Malaysia digital lifestyle Plan by Malaysian Communications and Multimedia Commission
>> Banking industry perspective by Citibank Malaysia
POST-CONFERENCE WORKSHOP – 17th March 2011
Morning: "Issues in Mobile Payment Services" to be led by Aujas Networks
Afternoon: iPAY88 & Knightsbrigde & Woods led Workshop on "Enhancing Customer Experience through M-Commerce"
For Conference Programme and the detailed Agenda kindly contact:eugene@neo-edge.com
Over 30+ SPEAKERS, Panelists, Session Moderators and Group Leaders on board the event!

Richard Hartung
Associate Director
Edgar Dunn & Company
Richard has over 20 years of experience in the payments and consumer financial services industry, primarily in the Asia Pacific region. Following work in retail banking in California and a short stint in government, Richard was part of the team that started up retail banking for Citibank in Japan. Richard joined MasterCard in 1993 and headed up Operations & Systems for the Asia Pacific region. He moved to Keppel TatLee Bank in 1999 and launched a new credit card program that became profitable in just over 1 year. He then managed the integration of Keppelcard into OCBC Bank and was the Card Center Manager at OCBC. Richard worked at cards consultancy Transcarta from 2002 through 2010. He joined Edgar Dunn & Company in 2011 and focuses on assisting cards and payments companies with strategy, business process improvement, merchant acquiring, market entry strategy and other cards business practices. He is proficient in Japanese. Richard has a BA from Pomona College and an MBA from Stanford University. He is active in community organizations, including as president of the Stanford Club and a volunteer in microfinance for Bankers with Vision.
---

Ronald Pereira
Technical Director
KnightsBridge & Woods, Singapore
He is key in current initiatives at KnightsBridge & Woods in bridging mobile and business whilst leveraging on the existing mobile eco-system.
Graduated from The Nottingham Trent University with a Bachelor of Engineering and Computing (Hons) majoring in Telecommunication. He began his career in GCIS a subsidiary of Glocomp Systems as an Implementation and Design Engineer.
---


Chong Lee Kean
Chief Technology Officer
Chong Lee Kean, aged 42, is the Chief Technology Officer. He graduated from UKM with a Bachelor of Science (Honours) in Computer Science in 1994. He began his career with Reliance Computer Labs Sdn Bhd as an analyst programmer before joining Star Publications (Malaysia) Bhd, a company listed on the Main Board of Bursa Securities, in 1998 as a Technical Team Leader – Internet & Multimedia. He created and maintained the Star InTech CD-ROMs and was one of the key personnel driving the The Star Online web sites (http://thestar.com.my). He joined MOBILE88 / iPay88 in 2004 as Senior Manager – IT and e-Commerce. Currently, he is responsible for the strategy planning, supervision and management of information technology system of MOBILE88 / iPay88.
---

Gavin Anthony Grounds
MIoD, CEng, CITP
CEO
GoBanca, USA
GoBanca provides innovative solutions that enable businesses and non-profit organizations to better serve their customers and better equip their staff, members, volunteers and leaders. We believe that in order for an organization to reach its full potential constant focus on innovation is crucial. "Good enough" is never good enough.
---

Yoav Elgrichi
Director of Business Development Asia Pacific
VeriFone, Singapore
Yoav is the Director of Business Development at VeriFone, a globally recognized leader in secure electronic payment technologies and terminal deployment. The company consistently strives to enhance consumer payment experience at point of sale. VeriFone terminals incorporate front-line technology and are NFC-ready.
Yoav has 15 years of experience in the mobile and IT industry, specializing in mobile Value Added Services (VAS), mobile internet and mobile content. Now with VeriFone, his focus is to drive mobile payment and NFC initiatives in Asia.
---

Gautam Shiknis
Chief Executive Officer
mChek
Gautam comes with an extensive background of entrepreneurship/ marketing/ academics and specializes in creating new industries.
An MBA from NMIMS, Mumbai, he started at Saatchi & Saatchi – on launches of top MNC & Indian brands. He was "the best performer" years in a row, and won awards from Procter & Gamble for "outstanding contribution". He turned entrepreneur as founder CEO of TheoryM – India's earliest interactive marketing/ data analytics specialist. TheoryM (started with US$ 500 ) went on to become one of India's largest Digital Media & Data Analytics players working with Unilever, ICICI Bank, Citibank, Shoppers' Stop, Raymond, Lakme, Star TV.
In 2005, Gautam ventured into media, as Founder & MD of Palador – currently India's largest player in "World Cinema". When Palador started, the category was less than US$ 100k per annum. It now turns over more than US$ 20 million annually. For this pioneering contribution, CNN has recognized Gautam as one of the "Top 20 media professionals to Watch Out for". Gautam is a visiting faculty of NMIMS, Mumbai and Symbiosis, Pune and on the mentorship panel of IIT Powai's Entrepreneurship Cell and the National Entrepreneurs' Network.
---

Ainul Baizura
AVP Marketing & Strategic Initiatives, Group Strategy
AXIATA GROUP
Ainul Baizura is AVP for Marketing & Strategic Initiatives unit for Group Strategy at Axiata Group. The unit is responsible to drive group-wide initiatives across the Axiata Group of companies which spans across 9 countries with total subscriber base of over 160mn. Ainul is primarily responsible to drive Mobile Commerce Services initiative across Axiata group companies. Ainul is responsible to manage the Global Remittance and Airtime Hub which encompasses a cross-border international airtime transfer, international remittance and cross border mobile payment services. She has been instrumental in formularizing the M-Commerce strategic blueprint at group level as well as contributed in driving the domestic m-commerce strategy of Axiata operating companies.
Ainul has over 13 years of telecom professional experience in fixed and mobile operator, vendor and investment holding company. She graduated as an Electrical and Electronics Engineer and has been a telecom professional ever since.
---

Sia Hui Yong
CEO
TRANGLO
HY Sia started his career by founding Ionnex in year 2002, a company specializing in mobile value added services and software development.
Sia is one of the earliest mobile VAS industry in Malaysia, and successfully steered the company to expand regionally in Asia Pacific region.
In year 2008, Sia founded Tranglo as cross-border telecommunication and money transfer transaction hub. Sia specialize in products and business development for Tranglo. Today, Tranglo is serving more than 60 mobile operators and 70 banks spanning across Asia Pacific and Middle East market.
HY Sia graduated as Bachelor of Information Technology, Multimedia University (Cyberjaya, Malaysia) in year 2001.
---

Jaime Fraginal Jr. 
Group Head Sales
G-Xchange, Inc.
Jaime "Jim" Fraginal is the Sales Group Head of G-Xchange, Inc. (GXI). He is responsible for the acquisition of both local and international merchants and partners, management of different GCASH ecosystems nationwide, and the development of integration programs for GCASH and Autoloadmax (AMAX) Distribution Channel.
Jim previously worked within the Consumer Wireless Business Group Sales team of Globe as a Business Center Manager focusing on delivering plans and strategies as well as the required targets and profits for the business unit.
Prior to this, he had 14 years of management experience in the hotel, transport and shipping industries. He is multi-skilled and has knowledge of hotel operations in all departments and his area of specialization during his stint in various cruise ships is in the pre-opening of a cruise vessel's hotel operations.
---

Kaflina Kamalul Ariffin 
MSc. E-Commerce (UK), BBS (NZ), Dip. IT (MY)
Deputy Director – Digital Signature Unit
Malaysians Communications and Multi Media Commission (MCMC)
Kaflina have had engagements and presence at international conferences on Asia Pacific Postal Regulatory and Economic Reform; ASEAN Australia E-Commerce Development and Infrastructure; ASEAN Online Digital Convergence, ASEAN Single Window; APEC Paperless Trading and Mobile Financial Services.
Kaflina has over 10 years of experience in strategic planning; business development; project management and policy implementation for E-Commerce, the Multimedia Industry, and the Financial Services Sector. She is currently the Deputy Director of MCMC. Since 2004, her key responsibilities includes Public Key Encryption for Identity Security, Regulation of Compliance to the Digital Signature Act, Development of Local Content Industry for Malaysia's Broadband Initiatives, New Policy Development of the Postal Industry and Development of Internet Governance in Malaysia. Some key achievements during this period were the establishment of policies and framework for Certification Agencies in Malaysia, the planning of Digital Lifestyle Initiatives focusing on Mobile Commerce, the development of the New Postal Bill and Related Regulations.
Prior to 2004, she was a Project Analyst for Maybank, Malaysia's largest local bank where she demonstrated her leadership and capabilities in the early development of Maybank2u.com and the strategic planning of Maybank2u's Infrastructure. This led to the creation of strategic alliance between corporations and Government Agencies with Maybank. Kaflina is well-versed in E-Commerce business models, architecture, applications and concepts.
---

Kyoshi Mori
Mobile Strategy and Standards Specialist
NTT Docomo, Japan
Kyoshi Mori is a Mobile Strategy and Standards Specialist, a key member in the NFC Services and Innovation Group with a track record of developing the Japanese Mobile NFC industry of more than 60 million users and over 1 million shops. Using the group's extensive marketing, technical, operational and service planning experience, Mori is responsible for NTT DOCOMO's contribution to the global standardization of NFC enabling NFC interoperability between Japan and it's surrounding markets to become a commercial reality. In addition to global standardization work, Mori is also involved in the strategic planning of NTT DOCOMO's next generation Mobile NFC services.
---

Nigel McCook 
Manager
Edgar Dunn & Company
Singapore / Sydney
Nigel McCook is a Manager in the firm's Singapore office. He has extensive experience in strategic development, market research and analysis, market entry, growth and profitability planning for leading financial institutions throughout the Asia Pacific region. His market experience includes countries such as Australia, New Zealand, Malaysia, India, China, Hong Kong, Singapore, and South Korea.
Through innovative new product development, rewards and loyalty programs, Nigel has helped retail banks, global payment cards and manufacturing companies achieve maximum impact with successful market entry, reductions in churn and increased profitability. He works closely with clients across ASEAN borders to provide in-depth customer segmentation and transactional data analysis through the firm's "Slice & Dice" diagnostic tool.
Prior to joining EDC, Nigel worked as a Senior Consultant for The Initiatives Group (a member of the WPP Group), a management consultancy focused on marketing strategy. During his seven years with the firm, Nigel was involved in working with clients across a broad range of industries, including banking and finance and consumer retail segments.
His expertise in the Asia Pacific financial services marketplace began with a Bachelor of Economics at Newcastle University, Australia and later in graduate school with a Marketing Practice Certificate from the University of Technology in Sydney.
---

Ernest Lo 
Global consulting Partner
Huawei
Consulting Partner, Global Consulting Center, Huawei Software Tech Co. that focus on business development on Mobile Money Solution.
He has two Master Degrees in Operation Management and Telecommunications with 20 years of IT experiences in Financial and Telco Industries.
---

Roy Heong
VP Alternate Channels & E-Business
Citibank Malaysia
Roy Heong is the Vice President who is heading Alternate Channels & E-Business in Citibank Malaysia. He has a consistent record of achieving significant business results in driving revenue and growth in this space due to a blend of strategic planning and business acumen skill sets coupled with operational execution experience.
In Citibank, he has pioneered breakthrough programs that have led to exponential growth yearly over the past 5 years in new acquisitions via the Internet and Mobile channels. He also transformed Citibank Malaysia's Internet and Mobile channels into award winning sites that lead the industry on the pillars of best in class customer experience and innovation, whilst growing channels revenue by more than 200% over the last 3 years.
Roy's career prior to Citibank started in IBM Malaysia where he rose through positions from junior programmer to senior consultant with consulting experiences in leading companies for finance, retail and manufacturing industries.
Roy holds a double degree Bachelor of Computer and Mathematical Science from the University of Western Australia in Perth, Australia.
---

Ahmed Armaan Siddiqui
VP-New Business Corporate Strategy
Robi Axiata Ltd Bangladesh
---

Scott Bales 
VP of Business Solutions
Fundamo
Scott joins Fundamo with over ten years experience in financial services innovation; specialising in concept strategies, thought leadership and implementation planning.
Scott has a strong personal interest in Financial Inclusion through the enablement of innovative technologies, which landed him a current position on the Board the Africa's Center for Mobile Financial Inclusion(www.acmfi.org). Previously living in Cambodia as the Head of Technology to start ANZ´s mobile banking business, Wing Money, he draws from vast networks in creating visions that drive practical and sustainable business models. Past roles include management of technology solutions and strategies in Retail Banking, Risk Management, Fraud Management, Cash Management and Transaction Banking.
As the VP of Business Solutions at Fundamo, Scott works with organisations on strategies and plans to establish build and optimize market offerings and enjoys close relationships with many of the large International Development organizations.
Scott has a Bachelor of Applied Science, Grad Dip in Information Technology, a Masters of Business, Project Management Cert IV.
---

Ng Wei Ken 
Head of M-Commerce
Celcom Malaysia
Wei Ken has been a member of Celcom's pioneer Mobile Commerce team since 2007. He is currently the Head of M-Commerce in Celcom's Product Innovation Division which serves as the technical resource centre for all Celcom technology initiatives.
With his contribution, Celcom launched Celcom AirCash in 2009, the region's first USSD-based mobile commerce service. Wei Ken's role covers the technical development of Celcom's entire m-Commerce initiatives covering product development, system integration, user experience interface, product service enhancements and research and development.
Prior to that, Wei Ken has had substantial experience over the last 10 years working within the e-Commerce and m-Commerce industries with leading companies such as GHL Systems Berhad, SunGard System Access Malaysia Sdn Bhd (Formerly known as Comex Genesys Sdn Bhd) and Mobile Money International Sdn Bhd in Malaysia. In addition, Wei Ken has had overseas project management experience on e-Commerce in Thailand and Bangladesh.
---

Emmanuel Gadaix,
Technical Director, Mobile Payments Division
Megapay Limited, Hong Kong
Emmanuel Gadaix is Technical Director for the Mobile Payments Division at Megapay Limited. Emmanuel leads the development and implementation of mobile payment solutions for the Megamedia group of companies. As a seasoned telecom security specialist, he started his career at Nokia in 1994,and has been instrumental in the launch of several GSM mobile networks across Asia and Europe. During the last ten years, Emmanuel has delivered consulting services to companies such as Nokia, Reuters, Orange, Telenor, Lucent Technologies, O2, MTN, Etisalat and PricewaterhouseCoopers, designing and delivering projects in the areas of Value-Added Services, Intelligent Networks and GSM/3G Security.
Emmanuel first presented his research on GSM security during 2000, and has built a strong reputation as a colorful and engaging speaker at telecommunications and security conferences across the globe. In 1997 he founded a company pioneering specialized security services for telecom operators and now sits on the board of several other security companies such as TSTF and P1SEC.
---

Vincent Kadar
CEO
Telepin Software, Canada
Vincent Kadar, CEO of Telepin Software, has more than 16 years of executive experience in software technology companies for wireless and telecom networks. Prior to his role with Telepn, Vincent was founder and CTO at Airwide Solutions, a leading provider of mobile messaging infrastructure. Mr. Kadar has also served as Director of Wireless Technology at InfoSpace Inc, and in senior technology positions at CrossKeys Systems and Accenture. Vincent frequently presents at industry conferences and has been published in leading magazines. For more information, visit his blog about mobile money:http://www.mobilemoneytransactions.com/ 
---

Joerg Krahnert, 
Managing Director
Netbiscuits – APAC
Joerg is Managing Director of Netbiscuits' Asian subsidiary in Singapore. As such, he is responsible for the company's strategy development as well as all sales and service activities for the APAC region. Joerg's career has developed right along the rise of the Internet, Media and Telecommunication industries since the mid-nineties. With sound credentials in both the Business Development and Marketing arena, Joerg has also spent over 12 years in various parts of Asia, including Singapore, Korea and Hong Kong.
Having initially started his career in the consulting industry, Joerg in 1999 was appointed Managing Director for the CANBOX Technologies group's regional subsidiary in Singapore. In this capacity, he was responsible for establishing CANBOX's Asian market presence for Unified Messaging services and for setting up the infrastructure required to provide them. Joerg returned to Europe in 2001 to consult in the Telecommunications industry and has conducted various projects for mobile and fixed line carriers, network operators as well as industry vendors. Keen to again engage in Business Development responsibilities in Asia, he left the consulting industry in 2007 and joined Netbiscuits to open their office in Singapore.
Joerg is a native of Germany and holds a Graduate degree of Business Administration from the University of Berlin. He is also a frequent speaker at Asian Internet, Media and Telecom conferences and currently serves as a Board Member of the Asia Chapter of the Mobile Entertainment Forum. Joerg lives in Singapore with his wife and two daughters.
---

Nitin Chugh
Executive Vice President
HDFC Bank Limited, India
Nitin Chugh, 39 is an Executive Vice President with HDFC Bank Limited, one of India's leading and most successful private sector banks. Nitin is currently the head of Retail Branch Banking for North and East India and is responsible for driving the retail strategy through 400 branches of the bank, in the region. In his earlier roles, he was the head of Credit Cards Sales and the Outcound Contact Centre which had a capacity of 5500 workstations, engaged in administering outbound sales, service and portfolio related campaigns for the bank. As a member of the senior management team of HDFC Bank, he has also driven several strategic and transformational projects in the retail part of the bank. He was also on the board of HBL Global Pvt Limited, which is a sales associate company of HDFC Bank employing over 12000 people. He is an engineer and an MBA by qualification with over 17 years of experience across office automation industry and retail banking. He has set up and handled several businesses successfully in the last 10 years of his career with HDFC Bank.
---

Dr. Radhabinod B. Barman
Former Executive Director, Reserve Bank of India
Advisor, National Payments Corporation of India
Co-Chair, Mobile Payments Forum of India
Dr. R. B. Barman, former Executive Director, Reserve Bank of India, holds a Masters degree in Statistics and Ph. D. in Economics. The main areas of his professional interest also include Business Information Technology and Payment Systems. Dr. Barman Advises the National Payments Corporation of India, the umbrella organization for building a state-of-the-art retail payment system for India. Dr. Barman has not only contributed to the development of RTGS, NEFT, NECS, Mobile Payments, and ATMs but was also a public face of Reserve Bank on these initiatives. Dr. Barman spearheaded the Business Intelligence initiative of the Reserve Bank, which in 2001 was one of the earliest such initiative. The subject orientation and the data model thereon was a novelty, which many central banks followed. Dr. Barman was President of The Indian Econometric Society, Vice President of The Indian Association for Research in National Income and Wealth and Parton of Indian Society on Statistics and Computer Applications. In international arena, Dr. Barman was Vice Chairman of Irving Fisher Committee on Central Bank Statistics, BIS and Member of the International Data Forum. Post retirement, Dr. Barman was Visitor, Indira Gandhi Institute of Development Research and Adviser (Research), Indian Institute of Capital Market. He is Adjunct Faculty of the C R Rao Advanced Institute for Mathematics, Statistics and Computer Applications, Hyderabad.Dr. Barman is Chairman of Research Advisory Committee of the Institute for Development and Research in Banking Technology, Hyderabad. Dr. Barman is associated with a number of organizations as Director of Board, Adviser and Consultant.
---

Kazi Islam
CEO
Grameenphone IT, Bangladesh
Kazi Islam is the CEO of Grameenphone IT, a technology company focusing on innovation on mobile and communication. Kazi Islam returned back to Bangladesh after 18 years of living and working abroad. Kazi has extensive experience in industries such as IT, Communication, Media, Energy & Utility, Automotive and Consumer Electronics. His core focus is creating technology based solutions and services for developing countries through partnership with global technology companies to make positive impact on socio-economic conditions.
---

Frederic Schepens
SVP Mobile Financial Services Belgacom ICS
Mobile Money, Strategy, business development, management and entrepreneurship in the Internet and Mobile Telecommunications fields Frédéric Schepens joined Belgacom in January 1997 and was appointed to head the Strategic Business Development department in november 2007. Since end 2009 Frédéric is focussing mainly on payments services where he heads the Mobile Financial Services Department. Frédéric held several positions within Belgacom. In Singapore he founded and led the companies for Belgacom in the Asia Pacific region. Managed the Middle East & African continent where an office has been opened in Dubai to serve the customers in a more efficient way. Frédéric headed also worldwide mobile sales & xSP business based in HQ brussels where over 200 mobile operators and iSP's are served. Prior to joining Belgacom, Frédéric was in the core teams of setting up mobile operators, KPN Mobile in the Netherlands and Mobistar in Belgium, which gives him a telecom experience of over 15 years.
---

Gerhard Romen
Director – Mobile Financial Services
NOKIA, Finland
Gerhard Romen contributes more than 25 years of experience in the solutions and services within the mobile and IT industry. Since joining Nokia in 1999 he has focused on new business solutions, driving, incubating and bringing to market new solutions, such as Nokia´s early stage mobile banking platform in 1999, its email offering in 2001, NFC-based offerings from 2005 onwards and most recently Nokia Money, Nokia´s mobile financial services.
Before joining Nokia, Gerhard worked as a Vice-President with Borland International, a manufacturer of software development tools, responsible for their EMEA region. Prior to that, he held various senior management positions with client/server and database specialist Sybase, with Soft Switch Inc., a software vendor for Email and EDI switching and with DOS Software, an application service provider.
---

Nick Ogden
Chairman & Chief Executive Officer
Voice Commerc Group, UK
As founder and CEO of The Voice Commerce Group, Nick is primarily responsible for the company's overall corporate strategy and business development.
A serial entrepreneur Nick has consistently been at the forefront of innovation in technology since 1985. In 1993, he founded Multi Media Investments Limited, a technology research and development company that brought the Internet to the Channel Islands through Interactive Telephony Ltd. This led to the construction of Europe's first on-line store, Wine Warehouse, in October 1994 and the development of one of the first bank-endorsed e-commerce initiatives in the form of the UK's first electronic shopping mall, 'BarclaySquare', in 1995.
In 1997 Nick founded WorldPay, which guarantees internet transactions worldwide, and led the company through its growth to over 270 employees with 20,000 merchants in 120 countries and processing transactions in excess of $2bn per annum. WorldPay was acquired by the Royal Bank of Scotland in 2002.
In 2003 Nick, together with several former colleagues from WorldPay, formed the Voice Commerce Group to develop systems which allow individuals to identify themselves using a voice signature.
Nick has been recognised by a number of industry awards including UK Ernst and Young Entrepreneur of the Year Award, the Computer World Global IT Leaders award, ID People Awards 2010 and most recently the National Business Awards, Entrepreneur of the Year 2010.
---

DR Iwan Krisnadi
Commissioner
Indonesian Telecommunication Regulatory Authority
Iwan Krisnadi is a Commissioner at the Indonesian Telecommunication Regulatory Authority or known as BRTI ( Badan Regulasi Telekomunikasi Indonesia ) . He is a dynamic and engaging speaker with national and international audiences. He is a lecturer of the telecommunication management and the Telecommunication Regulation in the Post Graduate Programme of the Universitas Indonesia and the Universitas Mercu Buana. His achievements included his participation in the awakening of the Palapa Satellite Project and the operation of the Palapa Domestic Satellite System starting with the Palapa A Satellite , the Palapa B Satellite up to the Palapa C Satellite generation. He was also the team member during the satellite Launch in the USA.
He has attended several International, Regional and National Conferences recently such as the Plenipotentiary Conference in Guadalajara – Mexico in October 2010 , The World Telecommunication Development Conference in Hyderabat – India in May 2010, The World Telecommunication Policy Forum 2009; Asia Pacific Telecommunity Ministrial Meeting, 10th ASEAN Telecommunication Minister Meeting in the year 2009.
He was with PT Telkom as the Marketing Manager in their project to introduce the Palapa Satellite transponder within the ASEAN member countries and the neighborhood countries to sell more transponder and exceed the company expectation. The rendezvous of the Supplier, the Manufacturer and the Operator as a satellite industry in the PALAPA USER Forum increased the business networking and establishing the mutual cooperation.
Iwan earned his engineering degree in electronics from Institut Teknologi Bandung , and his MBA and PhD degrees from California Coast University.
---

Rodney V. Gardner
Director
Global Payments Product Head – Standard Chartered Bank
Rodney joined Standard Chartered Bank in January 2009 with global product management responsibility for the payments business. He has P&L responsibility for domestic and cross border payment products in more than 70 markets. He leads a team of 6 Product Managers and is based in Singapore. He spent the prior 7 years with JPMorgan, where he spent 3 years based in Hong Kong with Product Management responsibility for Payments and Collections for 14 countries across Asia. Prior to relocating to Hong Kong, Rodney was based in New York for 4 years as the Product Executive for Controlled Disbursements and Global Demand Deposit Accounts. During his 20 years of financial services experience and leadership, Rodney's career has spanned roles in Operations, Customer Service, and Sales with several major transaction banks – Deutsche Bank, Bankers Trust, and Citibank.
Rodney has a Master of Business Administration (MBA) – Finance from Long Island University and a Bachelor of Science Degree – Business Management from Florida A & M University. He is married with two daughters and two guinea pigs named Blackberry and Caramel. His passions include family, motorsports, and almost anything with two or four wheels that is branded Italian!
---

Sean Woo
Senior Product Manager
Value Added Service Dept.
Chunghwa Telecom Mobile Business, Taiwan
Sean Woo is a Senior Product Manager of Value Added Service Dept., Chunghwa Telecom Mobile Business Group, deeply involved in unlimited data plans, mobile device customizations, mobile instant messaging services, mobile social networking, and currently one of the major members of NFC service developing team.
My topic will be: Mobile Commerce Case Studies: Taiwan Experience of Mobile Payments and NFC Trial Applications
---

Suhas Desai
Senior Consultant
Aujas Networks
A distinguished Senior Consultant of Aujas Networks working in Mobile Security Services area; Suhas has delivered noted sessions at Universiti Sains Malaysia; Open Source Singapore Pacific Asia Conference '09 (OSSPAC 2009), Singapore; INTEROP 2009, Mumbai; ClubHack 2009, Pune; STeP-IN 2010, Bangalore and at Malaysia Open Source Conference 2010 (MOSC 2010), Kuala Lumpur; c0c0n 2010 – International Security Conference, Cochin; OSBizConference 2010, KL, Malaysia.
A frequent speaker at prominent industry & customer forums and has delivered over 300 sessions on open source across the globe. His research papers on Security, RFID and Image Processing are published in various reputed proceedings and journals. He has authored several articles for Linux for You & Linux+ magazines and also co-authored a book titled "Security in Computing" for Pearson Education [Publication Year – 2010]. Suhas has been on technical advisory committees for many prestigious National and International conferences.
---

Bin Zhang
Managing Director
Union Mobile Pay, China
Mr. Zhang founded Union Mobile Pay, a leading mobile payment provider in China in 2003 and has been the Company's Managing Director since then. Prior to joining UMPay, Mr. Zhang worked for Nortel Networks, Microsoft and Texas Instruments. Mr. Zhang graduated from Beijing Institute of Technology with a Bachelor of Science degree in 1994 and holds an MBA from the University of Illinois.
Union Mobile Pay
Union Mobile Pay is the leading mobile payment services company in China. UMPay has the only mobile payment platform with direct connections to CMCC and covers the main banks in China. With an impressive user ramp up from 10 million (June 2006) to hundreds of millions by December 2008, it anticipates significant future growth
---

SALIL BHUVANADASAN
Head- Mobile Money
CamGSM Co.Ltd
A complete Marketing Professional in the Telecom space with extensive experience in Launching and Nurturing Prepaid and Postpaid Products, Pricing, Launching Innovative VAS products and Enabling Mobile Payments.
With over 13.5 years of industry experience, he has had the opportunity of working in the Telecom Industry and have been responsible for P&L for products. This combined experience in interrelated industries is truly beneficial considering Mobile Commerce provides an additional and definite stream of revenue (upto 10 %) to the current ARPU in India.
At CamGSM, Salil has conceptualized and rolled out Cambodia's first Operator driven Mobile Commerce product. At mChek he has had the distinct opportunity to launch India's first Mobile Commerce Application, enabling Bill Payments and Prepaid Recharge for multiple Telecom Operators, DTH operators, making it the largest company in transaction volume on CNP (card not present) transactions.
---

Mr. Amarnath Choudhary
Consultant, Mobile Commerce
An Experienced techno commercial consultant of mobile commerce, In my capacity I have worked with various banks and telcos in orchestrating their mobile commerce vision into reality. some of the contributions to mobile commerce world include Telco bank synergy, bank led model of mobile wallets, Agency banking for un banked, plugging mobile commerce into existing banking environment. Some of live cases of my association include Eazzy247, Iko Paisa, Zain Emal, National Wallet etc.
---

Mr. Tarik Husain
Business Development Director, mCommerce 
Sybase 365
Tarik Husain is the Business Development Director for Sybase 365′s Mobile Commerce division, where his responsibilities include driving and managing key global strategic partnerships, and formulating strategies for Sybase 365′s global mobile banking, mobile payments and mobile remittance business.
Sybase works with more than 200 world leading financial institutions and 800 mobile operators around the world, such as Citibank, Standard Chartered Bank, HSBC, Western Union, Vodafone, O2, Celcom, Maxis, Mobilkom and T-Mobile to enable a wide range of SMS, USSD, WAP and Client based (JAVA, iPhone, Blackberry) financial mobile services. As the number one provider of mobile messaging services globally, Sybase 365 can enable mobile financial services to more than three-quarters of the globe's mobile population.
Prior to Sybase 365, he has held various senior positions in banks such as the Bank of England, Lasalle Banks, European American Bank and OCBC Bank; and in vendor organizations such as ACI Worldwide and Hewlett Packard.
---

Mr. Stephen Breen
Head
Digicel Pacific's Mobile Money
Stephen has over 15 years senior management experience in setting up and operating businesses in Europe and The Pacific. As the head of Digicel Pacific's Mobile Money, Stephen was the driving force behind the launch of Digicel Mobile Money (DMM) across Digicel's South Pacific holdings (Fiji, Samoa, Vanuatu, Tonga, Nauru and PNG). He also set up FlexPacific in November 2007 in Papua New Guinea and held responsibility for the overall management, performance and growth of the business. He grew FlexPacific from a one man start up to a multi-million dollar distribution business in less than two years and is bringing this same passion to driving Digicel Mobile Money.
---

Aditya Menon
EVP Global Alliances
Obopay
Aditya is responsible for driving strategic alliances with financial services and telecommunication partners and other mobile money ecosystem players. Aditya is based out of Bangalore and has been with Obopay since Jan 2007 playing a lead role in starting Obopay's operations outside of the US.
Prior to joining Obopay Aditya was CIO at Yes Bank where his responsibilities included driving innovation and developing strategic planning guidelines in accordance with the business strategy of the Bank. He drove the IT strategy to make YES Bank's technology to be game changing in the Indian market with various initiatives such as Internet two factor authentication, mobile alerts, branch in a box, total outsourcing, wireless innovation in branches and Micro-Finance. Prior to joining Yes Bank, Aditya was Group CIO at MphasiS. Aditya has been a professional entrepreneur for 14 of his 25 working years in the field of banking software product development and organization building, specifically in the transaction banking space of payments and cash management. He has been a pioneer in the field of electronic payments and banking launching the first PC based high value payments systems in 1986 for global banks like ABN AMRO and subsequently for Standard Chartered Bank. Regional Banks such as OCBC Bank and DBS Bank in Singapore currently use corporate internet banking and high volume cash management platforms architected by him at his own company.
---

Aaron Oliver
MD
Fundamo Asia
Aaron Oliver has 15 years of experience in financial services with a focus on Electronic and Mobile commerce. He gained experience as a futures and options software engineer for Sungard, lead e-commerce projects at Price Waterhouse Coopers and was director of licensing technology for CBS Marketwatch working withFortune Global 500 companies.
He moved to Asia in 2003 to become Professional Services Director for SunGard Asia Pacific where he managed a portfolio of Sungard product implementations for the regions largest commercial, government, and central banks.
Over the last 6 years he has focused on the business of mobile commerce. As MD Fundamo Asia he is focused on working with most progressive banks, operators, and third party providers in the region and industry.
---

Chris Chan 
Mobile Commerce
Group Strategy
AXIATA GROUP BERHAD
Chris has been a key member of Celcom's M-Commerce team from 2007, responsible for launching Celcom Aircash in 2009, the region's first USSD-based mobile commerce service. His role included the commercial development of Celcom's m-Commerce initiatives covering product development, pricing and product strategies, business case modeling, partnership acquisition, business development and regulatory relations and also played an active role in the development and marketing execution of Celcom's M-Commerce products and services in the Malaysian market. In addition, Chris is also part of the Axiata Group's regional mobile commerce team which is currently developing an airtime transfer and money remittance hub to support Axiata's mobile network operator base of over 100 million subscribers throughout the region. His contribution to this regional initiative covers product and service development, financial and regulatory processes, partnership acquisition and business development.
Industry Sector:
Mobile Network Operators
Telecom Regulators
Financial Regulators
Commercial Banks
Rural Banks
Remittance Companies
Other Financial Services Institution with M-Commerce
Cards & Payments
Retailers
Solutions Providers
Developer Community
Technology Providers
OEMs and ODMs
Attendee Profile:
Chief Executive Officer (CEO)
Chief Technology Officer (CTO)
Chief Financial Officer (CFO)
Managing Director
Head of Mobile Commerce
Operation and IT System Director
Head of Strategy
Head of Technology
Commercial Director
Business Performance & Development Director from Telcos and Telco Service Providers
Job Titles & Functions:
VP, Director, Head, Manager, Executive
– Mobile Commerce
VP, Director, Head, Manager, Executive
– Mobile Banking Channel
VP, Director, Head, Manager, Executive
– Financial Services
VP, Director, Head, Manager, Executive
– Cards & Payments
VP, Director, Head, Manager, Executive
– Mobile Payments
VP, Director, Head, Manager, Executive
– Microfinance
VP, Director, Head, Manager, Executive
– Business Solutions
VP, Director, Head, Manager, Executive
– New Revenue Streams
VP, Director, Head, Manager, Executive
– Mobile Innovation
VP, Director, Head, Manager, Executive
– Emerging Technologies
VP, Director, Head, Manager, Executive
– Value Added Services
Other Major Attendee Functions:
VPs, Global Heads and Senior Managers of:
Cards, IT Division, Marketing & Strategy, Licensing, Virtual Banking, Mobile Financial Services, Innovation & Business Development, Strategic Planning, IT Service Assurance, Solutions Architect, Content, Enterprise Business, Software Engineer, Application, Technology, Product Development, Future Services, Service Development, Solutions Architect
Target Audience:
Key themes and topics:
2011 Mobility Frontiers Focus Streams on: Mobile Banking, Mobile Money Transfer, Mobile Payments and NFC.
Analyzing the various successful partnerships in the ecosystem.
Reviewing the right type of business models to suit your goals.
Evaluating technology and innovations that will boom the mobile commerce revenue.
Discussing how to successfully establish international mobile money Hub.
Increasing usage of m-commerce amongst users with the development of awareness and accessibility
Exploring the hidden secrets of successors loyalty programs.
Discovering invisible values of mobile commerce for banks Understanding the security issues.
More Compelling Reasons why you should attend:
This will be your best venue to meet the Asia-Pacific Network Operators and industry experts in the Mobile Commerce space.
This is the only Mobile Commerce event that will focus on the major opportunities in Mobile Banking, Mobile Payments, Mobile Money Transfer and NFC.
Streamlined presentations that will tackle on Successful mPayment Mergers.
Learn about the upcoming initiatives from major Carriers and Vendors.
There will be unveiling of new products from Software Developers and Providers which addresses to different customised platforms.
This timely event with optimum convergence between the Banking Sector, Wireless Operators and Technology Providers – to draw the roadmap of mCommerce in 2011.
Past Mobile Commerce Participating Companies
AB Bank Limited, Advanced mPAY, AITI, Banco Rural de Gen Tinio Inc, Bank Negara Indonesia (Persero) Tbk, Bank of Ceylon, Belgacom ICS, Card Bank, Inc, Change Innovators, CIMB Investment Bank Berhad, Collis Asia Pte Ltd, Dialog Telecom, Digitel Mobile Philippines Inc, Etisalat, Fundamo, Gemalto, Grameenphone, G-Xchange Inc, HTC Corporation, ICICI Bank, ICICI Bank, Imperion Consulting, Indosat Indonesia, Infinita Inc, International Academy of Financial Management, ITU-APT Foundation of India, Krung Thai Bank PCL, Krung Thai Bank PCL, Landbank of the Philippines, Load.com.ph, Manam Info W L L, MegaPay Limited, MegaPay Ltd Hong Kong, MegaTeam Corp, Microenterprise Access to Banking Services, Military Commercial Joint Stock Company, Military Commercial Joint Stock Company, MobiCom Corporation, Mobile Data Association, MOL AccessPortal Berhad, National Savings Bank, National Savings Bank, NDB bank, Office des Postes et Telecommunications, Pacific Bangladesh Telcom Limited | Citycell, PaySetter, Philippine Amusement and Gaming Corporation, Philippine National Bank, Philippine National Bank, Philippine Savings Bank, Qpay Pty Ltd, Qspan Technologies Limited, Roamware Inc, SMART, Philippines, SmartExchange, Sumitomo Corporation of the Philippines, Syniverse, Techcom Bank, Telcom Live Content, Telkom Indonesia, Union Bank of the Philippines, Venyon, Viettel Corporation, Viettel Telecom, XIUS-bcgi, Yehey.com, Malaysian Communications & Multimedia Commission (MCMC), Western Union Services Singapore Pvt Ltd, Western Union Services India Private Limited, IntegraTech Pte Ltd, State Bank of India, Axis Bank, India, Roamware, Azizi Bank, Aircel Limited, Axis Bank India, Bankers' Institute for Rural Development [ BIRD ], Belgacom ICS, Belgium, Bharat Sanchar Nigam Limited, Bharti Airtel, CDOT India, Citibank India, Corporate Voice/ Weber Shandwick, E-kash Lanka Pvt Ltd, eServGlobal, Etisalat DB Telecom , Fino, Globe Telecoms, Philippines, House of Patels, ICICI Bank, IDEA Cellular Ltd, IDRBT, IntegraTech Pte Ltd, IntelleCash, International Finance Corporation, International Money Express (IME) Pvt. Ltd, Jordan Telecom Group (Orange Jordan), Kasikorn Bank Public Company Limited, Mahanagar Telephone Nigam Limited, Malaysian Communications & Multimedia Commission (MCMC), mChek, India Payment Systems Pvt Ltd, Merchantrade Asia Sdn. Bhd., Ministry of Communications & Information Technology, Mobile Perspectives, Mobitel Pvt Ltd, Moneygram India Pvt Ltd, Motorola, India, NABARD, National Bank Limited, Nepal Bank Limited, Nepal Telecom, Oberthur Technologies, Oman Telecommunication, Pacific Bangladesh Telecom Limited || CitycellTM, Raqmiyat LLC, Roamware, Roshan Afghanistan, Sanchetna Financial Services, India, Siddhartha Bank Limited, Smart Exchange, State Bank of India, Sumitomo Corporation, Sunrise Bank, Tata Consulting Services, Telecom Development Company Afghanistan Ltd, Telecom Engineering Centre, Dept. of Telecom Ministry of Communications & Information Technology, Telecom Regulatory Authority of India, Telecom Systems International, Telecomwatch, The Federal Bank Ltd, TimesofMoney Ltd, TimesofMoney Ltd, TribalNets-MOGS Ltd, TribalNets-MOGS Ltd, Trivnet Ltd, UAE Exchange Centre, UAE Exchange Centre, Ujjivan Financial Services (p) Ltd., Union Bank of India, Utiba Pte Ltd, VeriSign Inc, Vodafone Essar, India, Western Union Services India Private Limited
Delegate Fee
Please contact us at enquiry@neo-edge.com or customer service hotline at +65 6557 9166 for details.
Payment Terms
Payment must be made within 5 working days upon your registration in order to guarantee your seat. All payments must quote the delegate name and event code.
Payment can be made via the following ways:
Cheque
Made payable to NeoEdge Pte. Ltd.
Credit card
We accept Mastercard, Visa and American Express
Bank Transfer
Please refer to the Invoice for our Bank A/C detail.
All bank charges to be borne by payer. Please ensure that NeoEdge receives the full invoiced amount.
Unpaid registrations will be billed 40% of the registration fee if you do not attend the event. A complete set of the conference documentation in CD-Rom will be post to you.
Substitutions & Cancellations
Should you be unable to attend, you may substitute delegates at any time before the event at no extra charge. Alternatively, you may choose to credit the full value of your registration towards another NeoEdge event for up to 18 months from the date of issuance. No refunds will be available for cancellations.
For Enquiries about Sponsorship and Exhibition Opportunities:
Jhorden Niño
Senior Manager – Business Development
DID: +65 6557 9203
Mobile: +65 90664428
Email: jhordenn@neo-edge.com
Coffee Break Sponsor:
Megapay is a Mobile Payments solutions provider that specializes in the development and implementation of secure, flexible and innovative platforms that give Mobile Network Operators (MNOs) the ability to offer general online payment services to mobile phone users.Megapay's technology provides MNOs the perfect opportunity to open new and sustainable revenue streams by, in effect, turning them into ultra-efficient payment brokers.
Headquartered in Hong Kong, Megapay is part of the cloud services group Megaworld. The company was founded in early 2010 and is headed up by Emmanuel Gadaix, a recognized expert in the field of GSM Mobile Networks and Telecommunications Security.
Sponsor:
Telepin Software Telepin Software is a leading provider of mobile transaction platforms, providing mobile operators the most efficient and cost-effective way to control their distribution network, maximize revenues from mobile financial services, and deliver innovative mobile financial applications. Telepin's Cayman Transaction Platform enables a full suite of electronic, transaction-based applications for mobile subscribers to recharge their mobile airtime without the use of physical cards or vouchers, facilitate P2P money transfers, allow for electronic bill payments, and more, using multiple channel interfaces. Telepin's customer base includes tier-one operators in the Middle East, Africa, and the Americas. For more information, visit: www.telepin.com orwww.mobilemoneytransactions.com.
Technology Sponsor:
Netbiscuits is the world's leading cloud software service for cross-platform development, publication and monetization of mobile websites and apps. The company serves the mobile Internet programs for premium online and media companies such as eBay, Universal Music, MTV Networks, TV3 Malaysia and Sensis Australia, as well as leading agencies such as Sapient, Publicis, Razorfish and Ogilvy. Globally Netbiscuits processes more than 3.5 billion mobile page deliveries for its customers each month. Founded in 2000, the company has 90 employees in the USA, Germany, UK and Singapore.
The award winning Netbiscuits platform is available as a cloud-based software service (SaaS). At www.netbiscuits.com all tools, interfaces and mobile enabling technologies are provided to develop, publish, monitor, and monetize professional mobile web applications. By using Netbiscuits, media companies, agencies, retailers, brand owners, developers, and service providers achieve a faster path to profit from their mobile Internet programs. In 2009 Netbiscuits won the internationally recognized ME Award for the"Best Mobile Publishing Platform"
Testimonials on recent Neoedge Conferences
"The right mix of Topics, Speakers and Methodology."
– SK, VENYON
"A very well organized event, very pleasing and helpful".
– PM, Deputy Manager-Business Development, XIUS-bcgi
"The event has been provided in Higher Level! Thanks to Neoedge Team!"
– MN, Mobicom
"I found Neoedge's 3rd Mobile Commerce Summit Asia 2010 a very successful event due to its diverse presenters throughout the world and their content of presentations, the way it has been organized and the entire ambience".
– S.M. ZA, Subject Matter Expert & Deputy manager- Alternative Revenue Initatives, Pacific Bangladesh Telecom Ltd (Citycell)
"It's really an effective conference to meet with leaders and sharing knowledge and challenges".
– Md. MR, SPO, AB Bank Ltd, Bangladesh
"The conference was organized very well, all the speakers and the information presented was very high quality. The organizing team have done a very good job and they are very helpful".
- DS, Manager-Mobile Commerce, Dialog Telekom, Sri Lanka
"The event was extremely well organized with some exceptional speakers and case studies being presented. The break-out group and panel discussions were excellent learning".
– GD, AVP Cards and Alternate Distribution Channels, NDB Bank, Sri Lanka
"Well organized conference with great speakers who know what they are talking about. This is one of the best places to meet people and learn about cutting edge developments".
- KS, CEO, Infinita, Japan
Details will be released soon.
We partner with leading publications, online media and associations etc in relevant sectors to achieve win-win results. Our extensive marketing campaigns will ensure you impress the right players at the forefront of the latest industry advancements and expand your business territory.
To find out detail potential benefit, please contact us today at eugene@neo-edge.com or marketing@neo-edge.com or call us at Tel: +65 6557 9185 or +65 6557 9166.
Official Online Advertising Partner
Endorsing Bodies:
The Mobile Entertainment Forum is the global trade association of the mobile media industry, working on behalf of its diverse membership to drive mobile entertainment adoption, shape regulation and deliver competitive advantage to its members. http://www.m-e-f.org 
GlobalPlatform is the world leader in smart card infrastructure development. Its proven technical specifications for cards, devices and systems are regarded as the industry standard for achieving interoperable, sustainable and flexible smart card deployments that support multi-application, multi-actor and multi-business model implementations.
GlobalPlatform is a member driven association with cross-industry representation from all world continents. As of October 2009, an estimated 449 million GlobalPlatform-based smart cards had been deployed. Additionally, 2.2 billion mid range USIM/SIM cards worldwide are estimated to use GlobalPlatform card technology to enable over-the-air (OTA) application downloads for 3G and GSM mobile networks.

ITU-APT Foundation of India, a non-political, non-profit, scientific society registered in India is engaged, among others, in promoting activities which lead to active and meaningful involvement of the ICT industry and institutions in the activities of the ITU and APT resulting in consistent growth of telecommunication services and ICT network infrastructure in the country with emphasis on rural development.
The Foundation is a sector-Member of ITU-D. Since its inception in 2003 has organized several meetings/seminars/conferences as preparatory to ITU's major events, e.g. ITU Plenipotentiary Conference, WTDC and ITU-D activities, WRC, ITU-T activities, APT General Assembly and other major ITU and APT Study Group meetings and events related to topical themes and contemporary issues in ICT.
Our membership includes corporate organizations, industry associations and ICT professionals with wide representation of Telecom, IT and Broadcast sectors from both Public and Private sectors in India.
MobileMonday Singapore is a local community of mobile industry visionaries, developers and influential individuals. The mobile community fosters cooperation and cross-border business development through virtual and live networking events to share ideas, best practices and trends from global markets. With one of the highest mobile phone penetration rates in Asia, the mobile industry in Singapore has managed to deepen its mobile intellectual property creation capabilities to create a vibrant mobile R&D and technology innovation hub, stimulating new market demands and connections with the rest of the world.
MobileMonday is organised by a group of some 200+ dedicated volunteers from around the world. Originating in Helsinki, Finland, in the year 2000, MobileMonday has grown into the world's leading mobile community.http://mobilemonday.sg
The NFC Forum, www.nfc-forum.org, is a non-profit industry association dedicated to advancing the use of Near Field Communication technology by developing specifications, ensuring interoperability among devices and services, and educating the market about NFC technology. The Forum's 150+ global member companies are currently developing specifications for a modular NFC device architecture, and protocols for interoperable data exchange and device-independent service delivery, device discovery, and device capability.
The NFC Forum's Sponsor members, leading players in key industries around the world, are, HP, MasterCard International, Microsoft Corp., NEC, Nokia, NXP Semiconductors, NTT DoCoMo Inc., Panasonic, Renesas Technology, Samsung, Sony Corporation, Visa International.

The Mobile Alliance is an industry-led initiative aiming to provide its members with a platform to more effectively brand themselves in the international marketplace, engage pro-actively in innovative R&D, invest in training and collaborate by sharing resources and competencies. Mobile Alliance Singapore is to provide an umbrella platform that will support the growth of the Mobile Software and Applications Industry in Singapore and raise the overall profile and branding of Singapore as an innovative and world-class Mobile Centre of Excellence.It will work with existing platforms to coordinate strategic initiatives that will benefit the sector as a whole and address gaps in the current ecosystem. This collaborative approach will generate greater synergy within the ecosystem and contribute more effectively to the members of the Mobile Software and Applications community.
Mobile Data Association
The Mobile Data Association is the UK's leading trade body representing the common voice of the mobile data industry, and is the official authorised consolidator of SMS, MMS and Mobile Internet market data on behalf of the UK cellular networks. With around 100 members, the MDA provides a forum for the industry to meet and share information and is a credible point of contact for both press and consumers. The MDA promotes the uses and benefits of mobile data through conferences, seminars, the media and two dedicated websites and maintains an informal dialogue with the appropriate government and regulatory bodies.
Media Partners:
The Smart Sense, www.thesmartsense.com, is a dedicated news platform that publishes news, articles and interviews regarding smart technologies. With smart card and contactless technologies anchored as our forte, our readers and contributors include industry high profiles, market movers, decision makers, associations and end‐users that shape the industry. Like the sixth sense, come and experience the smart technology industry in a whole new way!
Contact us at info@thesmartsense.com
4G Wireless Jobs' acts as a mediator between Telecom and Wireless Industry specialists seeking career opportunities and those who are looking for such talent worldwide, with special emphasis on Next Generation Wireless Technologies.
Unlike other job portals, we have introduced a few unique features which include,
(i) the White Paper section, where the candidates can get their original white papers published and thus can stand apart if an employer is looking for a researcher or somebody with deep knowledge in a particular area;
(ii) the Articles section, where we invite Students/Strategists/Executives from the Telecom/Wireless space to share their views in the form of Articles at http://4gwirelessjobs.com/articles , and gain brand visibility.
Contact: info (at the rate) 4gwirelessjobs.com
4Gwirelessforum.com is an online community forum of 4G enthusiasts who are either looking to get into this Industry, diversify their interest in this area and/or expand their existing interests. We have also included social networking features. If one is a LinkedIn user, then it is easier for one to register with us.
Contact : info@4gwirelessforum.com
Bvents is the largest source of information on conferences, tradeshows, conventions, corporate events and exhibitions worldwide.
Some of the information Bvents.com has includes:
- 180,000 events worldwide
- 20,000 Venues world wide
- Over 150,000 exhibitors listed in these events
- Over 50,000 event organizers, PCOs and event planners
- Over 40,000 events in North America
- On average, 5,000 companies and 750 new speakers are added each month
Bvents is 100% targeted on business users looking for information about business events. For promoting events through Bvents.com and our partner network, please contact us.
CardWeb.com, Inc. is a leading publisher of information pertaining to the payment industry, including, but not limited to, credit cards, debit cards, smart cards, prepaid cards, ATM cards, loyalty cards and phone cards. The firm uniquely serves all constituencies connected to the payment card business: consumers, institutions, merchants, acquirers, processors, manufacturers, consultants, news reporters and many others. The company is renowned for its independence, credibility and fairness. http://www.cardweb.com
Capital Business Magazine is a B2B English monthly publication focusing on business best practices and is a publication accredited by the Dubai International Financial Centre (DIFC). It enjoys a sizable footprint in the Middle East on the strength of feature articles contributed by certified financial and business experts, as well as coverage of a broad spectrum of topics including banking, IT, oil & gas, real estate and construction, human capital, risk management, corporate finance and cash management, corporate governance, investments, IPOs, tools of trade and more.
www.eyeofriyadh.com is a city marketing portal that provides media and marketing solutions servicing both local and international clients, and support major events through sponsorship, organizing, and marketing services such as (E-mail campaigns, Banner advertising, Email Newsletters).
Eye of Riyadh provides its visitors with daily news, events with very informative contents and a whole range of services targeting national & global investors as well as the Saudi Arabia's residents. The site visits is growing rapidly and aiming to attract business professionals precisely.
This allows ample opportunity for your company's message to be seen and to create awareness of your product/service and organization with a highly targeted professional audience.
DevelopingTelecoms (www.developingtelecoms.com) is the on-line information service covering telecom and ICT network development in emerging markets.
DevelopingTelecoms covers news and analysis on markets, technologies and products for managers and engineers at wireless and fixed operators, governments, NGOs and businesses. With over 600,000 hits, 80,000 page views and 15,000 unique visitors every month,
DevelopingTelecoms is the most popular emerging markets telecom website and e-newsletter.
Mobile Wireless Jobs is the leading telecom careers employment work labor HR recruitment blog for senior-level executive applicant candidate professionals, staffing / hiring managers, employers and human resources recruiters in the mobile content and wireless entertainment industry.
Website: www.mobilewirelessjobs.com
OSS News Review is an online news source that covers the Telecommunications Billing and OSS/BSS industry. OSS News Review provides timely news, industry information, corporate overviews, and references for the industry.http://www.ossnewsreview.com/
Pyramid Research (http://www.pyr.com) offers practical solutions to the complex demands our clients face in the global telecommunications, media and technology industries. Our analysis is uniquely positioned at the intersection of emerging markets, emerging technologies and emerging business models, powered by the bottom-up methodology of our market forecasts for more than 100 countries–a distinction that has remained unmatched for nearly 25 years. As the telecom research arm of the Light Reading Communications Network, Pyramid Research works with Heavy Reading, providing the communications industry's most comprehensive market data, trusted research and insightful technology analysis.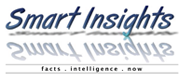 Smart Insights is the best information source on the smart card industry.
Smart Insights is a weekly newsletter covering the smart card industry, its businesses, its technologies, its markets as well as its technology suppliers. Smart Insights covers all the major trends in the industry, it encompasses worldwide business, standardization bodies, industry analysts and also the people belonging to the Smart Card Industry community. Smart Insights is brought to you by Thierry Spanjaard who has more than 15 years experience in the industry, in a variety of positions. More information athttp://www.smartinsights.net
Smart Insights: facts. intelligence. now
Near Field Communications World (NFCW) is the international, independent and objective web-based news source for executives in organisations that supply, buy, or use NFC-based products. NFCW also produces a readable and informative email newsletter which covers the key developments in the global NFC business and is sent free of charge to thousands of subscribers all over the world.
TelcoProfessionals™ is the leading social-business network exclusively for the Telecom and Media industry. We are dedicated to individuals working in the industry globally, as a place they can find and help each other get ahead. TelcoProfessionals.com includes area specific Microsites with their own daily newsfeeds and content, a full Telecom & Media events listing, blogs, informal video's of the people shaping the industry's future, and forums. The site allows you to network directly with like-minded professionals from over 185 countries. We have more than 11000 members. To enhance your professional profile and network for future business opportunities, or to visit our jobs portal, join us today on www.telcoprofessionals.com
Telecomkh.com is an online magazine whose mission is to promote the development of the telecommunications sector with information and information-based services, to manufacturers, engineers, distributors, installers or anyone wishing to acquire professional knowledge of developments in this sector. It has two distinct versions: one in Spanish focused to the spanish market and another in English (www.telecomkh.com/en), addressed to the european market. The main objective of telecomkh.com is to offer his readers detailed professional information, useful, responsive to the technological needs of the Spanish and European telecommunications industry. Also, this publication is for immediate news and developments in this area, to help the responsible department, whether engineers, installers, manufacturers, distributors, representatives, choose the products, equipment, systems or services that best suit their needs.
TelecomWatch is the only "Publishing-House" in India which is fully & totally focused / concentrated on Indian Telecom & its related industries. TelecomWatch serves well over 71,000 email ids & its products are seen daily by more than 1,00,000 pairs of important eye-balls, who are the actual business creators.
TelecomWatch endeavors to provide Fixedline, CDMA ( Mobile), GSM & Average Revenue Per User figs immediately on their release. Its products have proved to be excellent vehicles for "Online Advertising".
TelecomWatch products provide online & offline timely & accurate info / data on vital happenings, latest tariffs & valid tenders through: TelecomWatch-news flash, TelecomWatch-tariff databank, TelecomWatch-info bank & TelecomWatch-ad flash
For more details please visit www.telecomwatch.in or mail us atinfo@telecomwatch.in
The Mind Commerce® mission is to provide customized research, consulting, training, and writing services for the telecommunications and IT industry within our areas of expertise. Mind Commerce clients include manufacturers, developers, service providers, industry organizations, and government. Mind Commerce partners include various leading firms in the telecommunications industry. Mind Commerce differentiates itself from its competition by meeting the unique needs of its clients through customized product development and service delivery. www.mindcommerce.com
Mobile-Financial.com is the leading online Mobile Financial Services industry news, collaboration, and community portal. Mobile-Financial.com enables Mobile Financial Services Professionals to access industry news, conduct research, and connect with the Mobile Money community. Mobile-Financial.com also presents thought leadership from industry experts, including interviews, whitepapers, news articles, and blogs.
AllPayNews.com is an open and interactive resource for the latest payment and fraud related business and technology news, polls and blogs that can be delivered to your email or accessed online, email RSS, Twitter, Facebook or mobile phone. Read more at www.AllPayNews.com
VASJobs.com is an initiative to help prospective employers from the growing global mobile Value Added Services (VAS) industry to list their jobs and reach out to the right candidate.
WirelessDuniya.com is a blog about mobile vas, mobile user experience design, mobile communities and Indian and Middle East Mobile Industry.This site tracks articles about Mobile VAS, Mobile Content,Mobile communities, Mobile internet, mobile interaction design, mobile user experience, mobile user interface design,mobile usability and telecom trends related to mobile devices and services in India and Middle East. Wireless Duniya is published by Sidhartha Bezbora from Dubai, UAE. Sidhartha is an established VAS Product Creator and Mobile User Experience designer.
Telecoms Korea (http://telecomskorea.com) is an online English news channel reporting mobile and broadband market news of Korea, the biggest IT powerhouse in the world, faster than any other news channel.
When you join TelecomsKorea.com, the world's No. 1 English news source related to the Korean wireless, handset, and broadband industry, you'll enjoy a variety of services as well as up-to-the-minute content.
Research Partners:
Maverick China Research provides business-to-business research and market entry services for clients seeking opportunities in China. Since 2006 our primary focus has been on China's payment industry; areas of expertise include mobile payment, online payment, prepaid products, credit and debit cards, remittances, and contactless payments. Our Beijing-based team provides on-the-ground research through regularly published market reports and customized research projects. To learn more about us, please visitwww.maverickchina.com or contact Dave Carini atdave.carini@maverickchina.com.
Please enter the following information for each delegate. All fields marked with an asterisk are required. Upon receiving your submission, we will contact you within one working day to confirm your participation.
Event Name: 4th Mobile Commerce Summit ASIA 2011
Venue: Kuala Lumpur, Malaysia
Dates: 15-17 March 2011